Activewear just got a whole lot more inclusive!
Delving into the world of running as a plus size woman was challenging at best, and uninviting at worst. Plus size women are rarely featured in running publications, and I was pressed to find a dedicated sportswear brand whose size range extended beyond an extra large. I was frustrated with visiting the websites and stores of countless activewear brands, only to learn that the options for my size were often limited to a plain black t-shirt and shorts.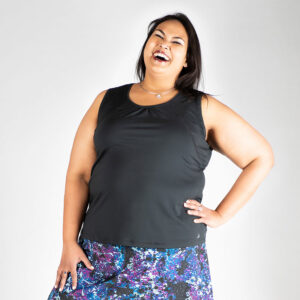 This is because when we think about what an athlete looks like, the vision we have in mind is very narrow (pun intended). And oftentimes the world of activewear reflects that ideology. So I was beyond excited when I ran across Skirt Sports size inclusive activewear.
With an inclusive size range (their new spring line extends from an XS to a 3X), ambassadors of a variety of backgrounds and body types, and models on the website that break barriers, Skirt Sports is championing welcoming anyone and everyone to live an active life. And they understand that everyone deserves high quality gear to help them get outside.
One of the biggest barriers plus size women have faced when trying to live active lifestyles, is not having options for the proper gear. As the fashion world becomes more size inclusive we are finally able to say goodbye to oversized men's t-shirts, and plain black cotton leggings. Skirt Sports offers activewear in fun and flattering cuts, with bright and joyful prints and colorways.
The founder of Skirt Sports started the company out of a desire to feel as confident as she could when running races. And she wanted to offer other women the same opportunity to not just feel good, but look good.
It may seem shallow at first glance to be concerned with your outfit and not the activity at hand. But we can easily agree that it is much easier to be bold and try a new activity and challenge when we feel confident. Clothing plays a huge role in our identities and our lives, the way activewear looks is just as important as its functionality.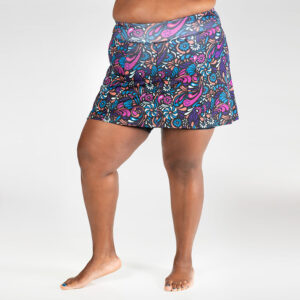 One of my favorite pieces from the Skirt Sports line is their Free Flow Skirt (pictured above). The length is just right where I don't feel too exposed, and the built-in shorts stay perfectly in place throughout any activity. It hits the mark in making me feel confident when leaving the house, and protecting my thighs from dreaded chafing.
Skirt Sports may have a smaller range than your average activewear brand, but what they offer in inclusivity, fun designs, and high quality materials and construction make it my go to. Not only are you investing in your comfort and health, you are supporting a company that is changing up the activewear industry, and showing the world that an athlete doesn't just look one way.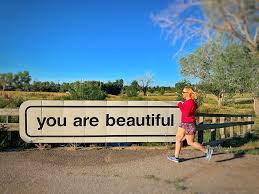 You can shop their extensive line here.
SHOP ONLINE