During a time when all of us have had to cancel long awaited travel, secluded from our friends and family, and required to stay within our homes the urge to explore has grown. We all want what we can't have, and right now we can't have that experience of flying across the country to a new place or even driving to a new town. It is important to stay home and follow social distancing practices for the health and safety of all. However that doesn't mean we have to put the travel bug to bed. "Armchair travel" can be our savior. You can explore a whole new world right from your sofa, and we've got a few ideas to get you started on your next adventure.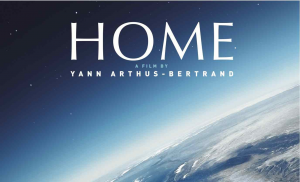 Watch a documentary
Whether you are itching for a luxury retreat or a rugged camping trip, films can be the perfect escape. Escape to another country and experience through the camera lens. The best part? No travel planning involved. Just sit back and enjoy. Live vicariously through the main character or tuck away inspiration for post-quarantine travels.
Enjoy a few of our favorite suggestions.
For the outdoor fanatic:
Home: This documentary includes aerial footage from 54 different countries, giving you the sense of a round-the-world journey. A great watch if you are looking to see the sights. (2 hours)
180° South: If you love climbing or outdoor adventure, enjoy this doc that follows North Face and Patagonia founders Doug Thompson and Yvon Chouinard recreating an adventure they took in 1968 from Southern California to Patagonia. (1 hour 27 minutes)
For the athlete: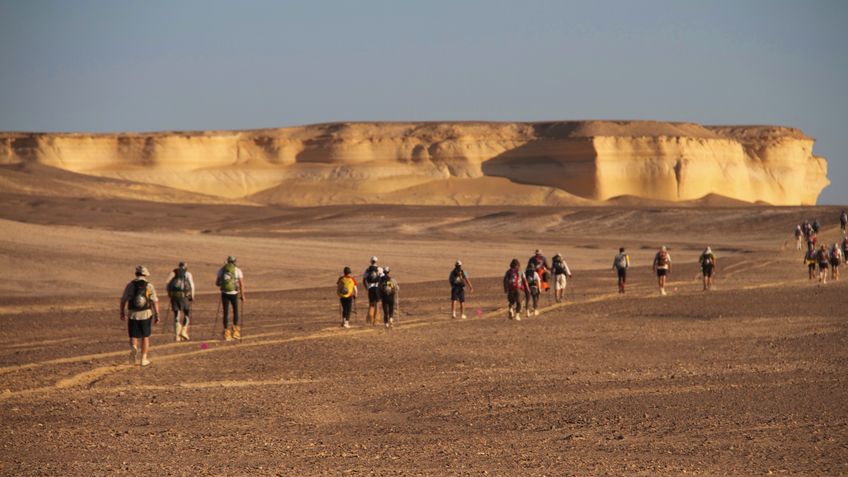 Desert Runners: Ready to see the limits of humanity pushed? A camera crew follows several non-professional runners as they attempt to complete "The Grand Slam". Four desert ultramarathons, in one year. You will laugh and cry and maybe feel a bit inspired.(1 hour 39 minutes)
The Barkley Marathons: The Race that Eats It's Young: Follow several competitors as they race to complete a brutal 60 hour ultramarathon that only saw 10 finishers in its first 25 years. That's right, finishers not winners. (1 hour 29 minutes)
For the travel enthusiast:
Chef's Table: This Netflix series will keep your tastebuds hungry for new experiences. The show features chef's from around the world and their incredible creations drawing from traditional foods and new innovations. (5 seasons)
MaidenTrip: This doc follows a fourteen year old girl setting out to be the youngest person to sail around the world. Her perseverance is incredible and her adventure would give anyone the itch to hop on a boat and set off. (1 hour 22 minutes)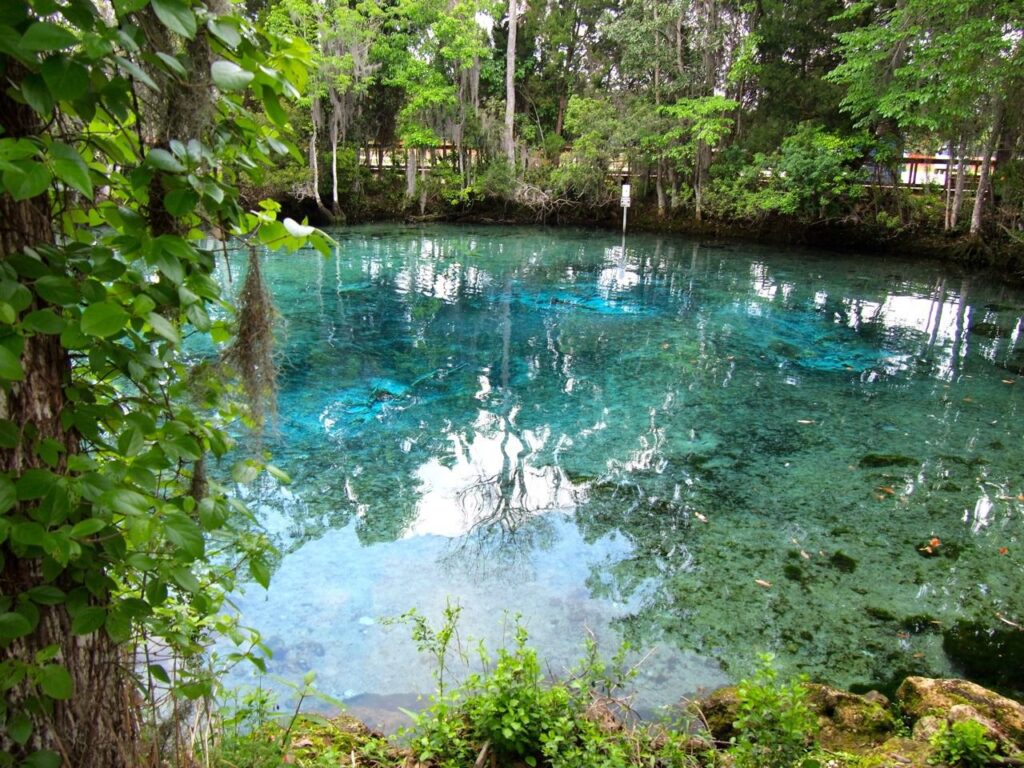 Read a travel blog
Let someone else take the wheel for this armchair adventure. The best part of travel blogs is that someone else has done all the planning, you get to sit back and enjoy the experience through them. Many travel blogs also offer tips and advice for taking your own trip, you can put this knowledge to good use when you are able to explore for yourself! Of course there are tons of articles on Tango Diva, just pick a place and search the site to see what others have done! You can also go to the "Reviews" tab and select "Destination Reviews" to travel all over in a matter of minutes.
A few favorite reads on Tango Diva:
A few other blogs to borrow wanderlust from:
Enjoy a travel themed meal
Can't go abroad as you had planned this year? Whether you had a food tour through Italy or a backpacking trip in Chile planned, you can recreate part of the experience at home with a little work and planning. Take inspiration from what you had planned, and you can bring the outside in for a whole new kind of travel experience. Prepare traditional dishes, enjoy local beverages, and immerse yourself in a cultural experience via movies, books, magazines, and photo journals. If you are quarantined with a partner or roommate, these activities can make for an excellent bonding experience.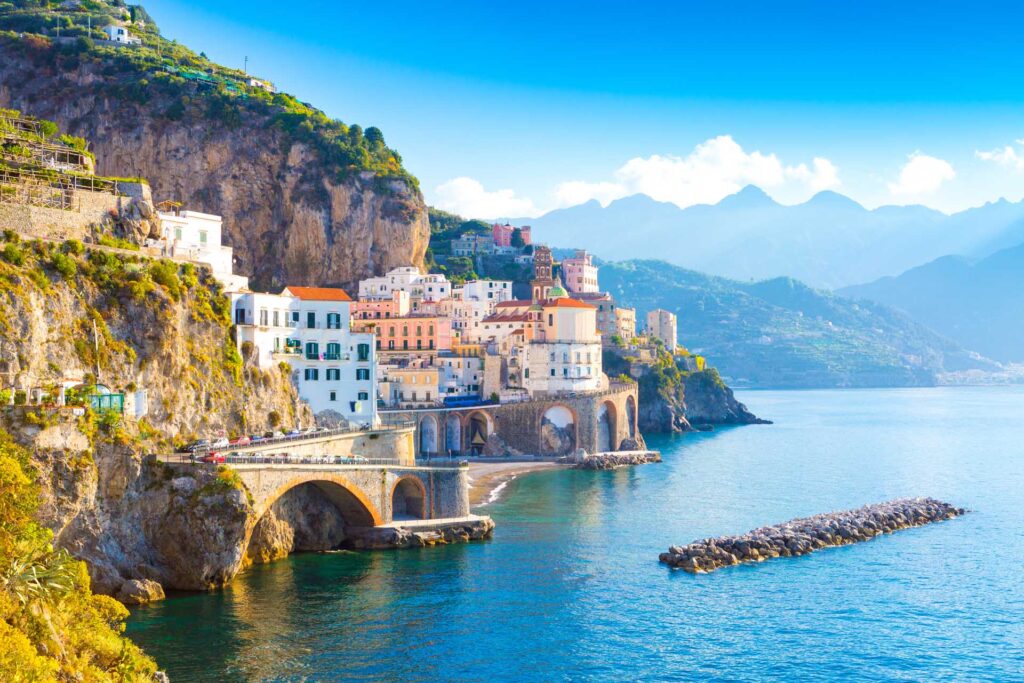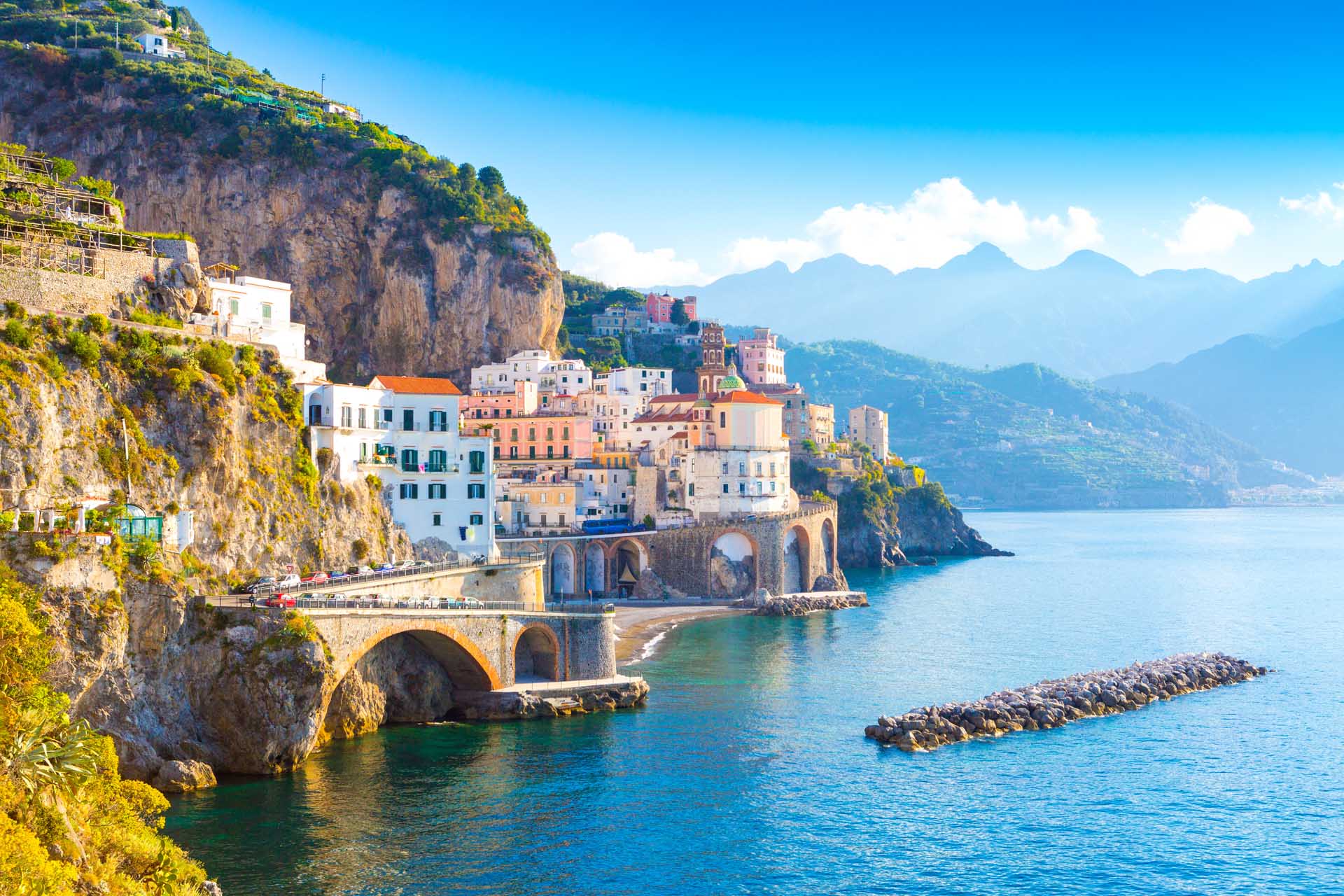 Italy
Grab some wine and take a stab at homemade pasta! There are hundreds of videos on YouTube to walk you through the process of handmade pasta. Turn on some Italian swing music to set the mood and take a stab at a classic Italian dish. (May we suggest listening to "Il Mondo" by Jimmy Fontana to get things started?). 
Can't get away? Make Pasta Carbonara at home!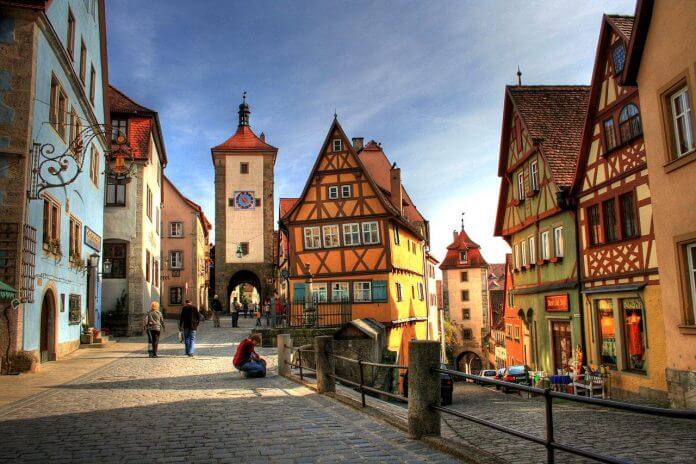 Germany
No German feast is complete without some beer and bratwurst. Try this recipe, using Bratwurst, onion, and apple for a savory sweet culinary adventure. Pair it with a German party favorite, a half beer/half lemonade mixed drink, known as a Radler, that makes for the perfect warm weather sipper. Check out a photo journal of the German countryside while you eat and enjoy the picturesque landscape that has inspired so many fairy tales.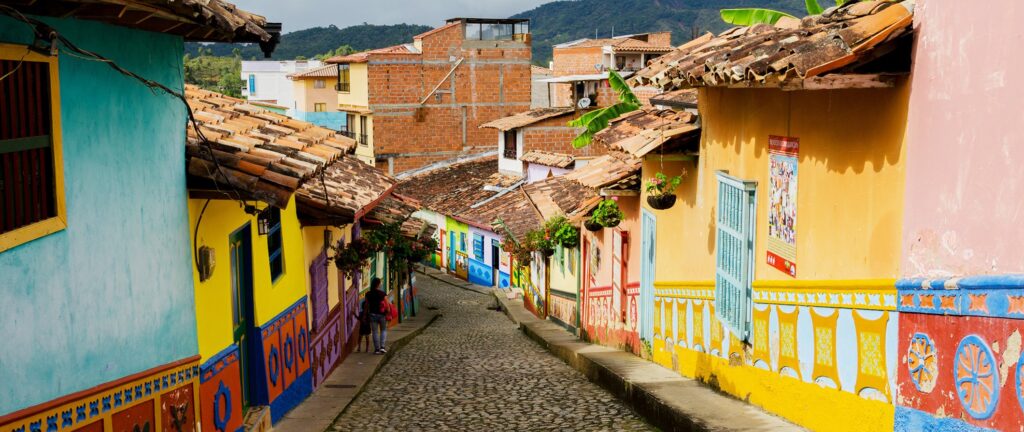 Colombia
Delve outside of the European continent for some spicy cuisine and music. Colombia offers many tasty dishes, but perhaps one of the most fun to make is "patacones" or fried plantains. There are many iterations of this treat across Latin America. This simple recipe used green plantains smashed and fried in oil, and served with a savory sauce of your choosing. Watch the film "Embrace of the Serpent" to finish your treat with lush images of the Colombian Amazon set to poetic narration.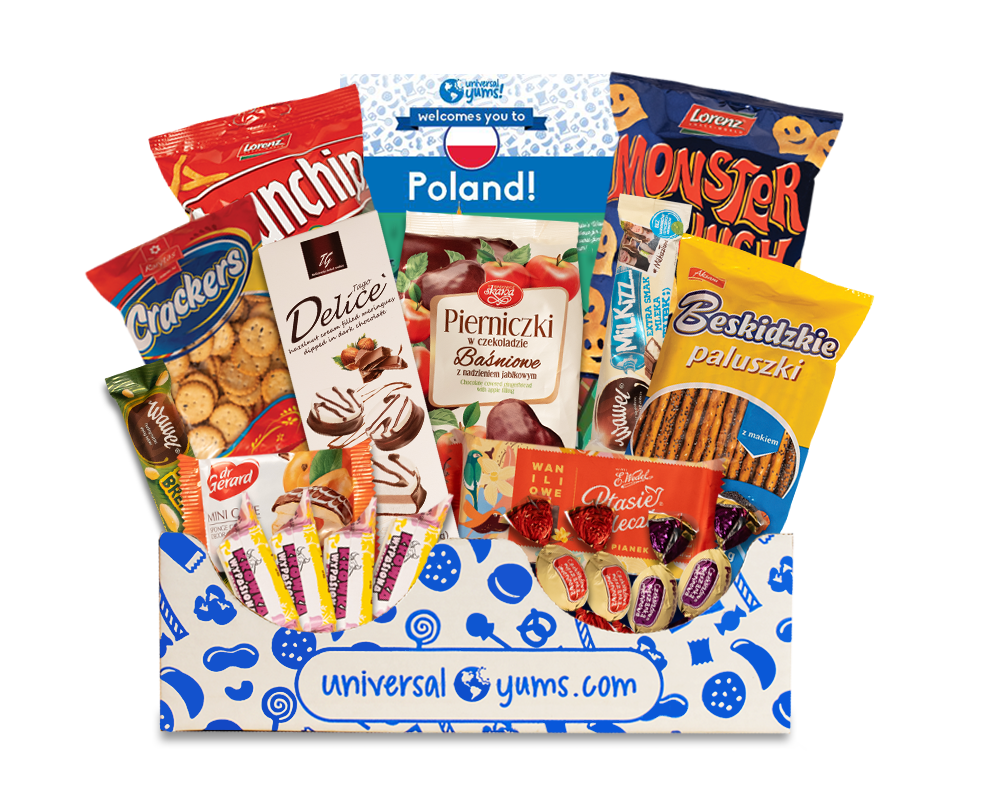 Try an International subscription box
Subscription boxes can provide fun surprises for anyone, an opportunity to discover a new culture and experience. You can choose boxes that will deliver handpicked books, snacks, items from other countries, you name it! Try out a different one each week or month to continuously fuel your wanderlust. Boxes like Universal Yums and Kizuna will deliver tasty snacks from far away countries. While Vacation Crate and Explore Local will take you to new locations with curated home goods and accessories from new locations around the world.
We may all be stuck indoors at this time, but that doesn't mean we have to completely give up on everything we love and enjoy about traveling. Take this time to connect with friends and family, plan future trips, or immerse yourself in books, movies, and tv shows to fuel a sense of adventure. The day will come when you can safely board a plane to a new destination again, but in the meantime we hope you enjoy these suggestions!
Feel free to add your own suggestions in the comments!