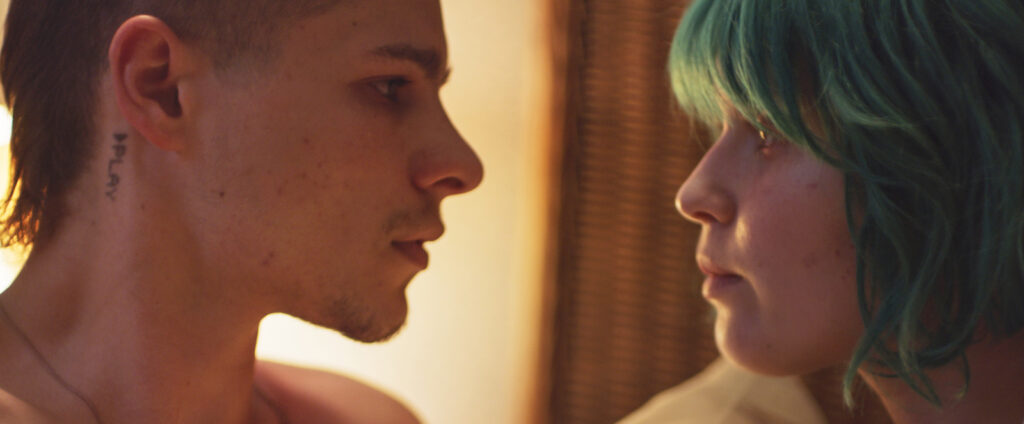 In the film Babyteeth teen Milla has cancer – that much you find out very quickly. She is young and painfully isolated in her diagnosis. So much so – she tunes into a high level sensory attraction to Moses – a free-wheeling, life-risking drug dealer – a young man lost and threatening, tender and curious.
The parents are struggling around the impending loss. Isolated and helpless in their own quiet desperation. Inspired and repulsed by her discovery of love and lust, it is a parental nightmare but captivating nonetheless.
No moment is to be expected. You cannot see around this corner and think you know the outcome. You will laugh out loud as I did and some of you will cry, as I did. The beauty and sexuality of this drama set in Australia is mesmerizing, the calls of the local birds haunting.
Seek out this film – opens Spring 2020 in the theaters, or streaming – enjoy the breakout performance by Eliza Scanlen- prior to her next part in Little Women. Become a huge fan.
It's very moving and lingers for sometime in your heart and minds eye.
Overheard at the theater – a reference to Romeo and Juliet. You be the judge.
Director: Shannon Murphy

With: Eliza Scanlen, Toby Wallace, Essie Davis, Ben Mendelsohn
All female production crew. Love the soundtrack. IMBD
**WORLD PREMIERE – Competition – La Biennale di Venezia 2019**
** 2019 BFI London Film Festival**
**2019 Chicago International Film Festival**
**2020 Palm Springs International Film Festival**
**2020 Mostly British Film Festival**