Every San Francisco tourist brochure sends visitors to Fisherman's Wharf and Chinatown.
Yawn.
Instead, you could be marching in the Saint Stupid's Day Parade or whacking strangers in a giant pillow fight. Highlighted here are five events mostly unknown to locals, sure to provide laughs and photo-ops galore.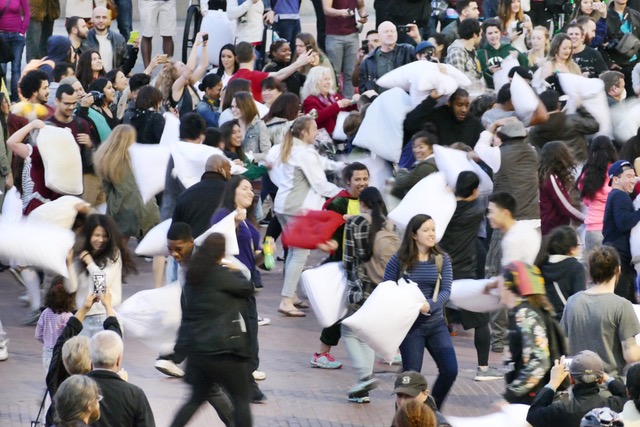 VALENTINE'S DAY PILLOW FIGHT: February 14
Perhaps you hate that holiday celebrating happy couples. Fight back, literally. Safely rid yourself of aggression by whacking good-natured strangers with a pillow. The feathers fly at Justin Herman Plaza.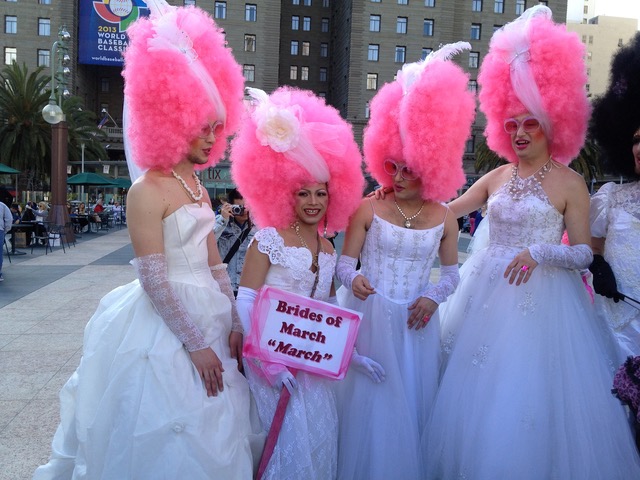 BRIDES OF MARCH

: 

Sunday closest to March 15
Apparently, someone misheard the warning to Caesar, "Beware the Ides of March". Starting at Bar Fluxus, women and men sporting bridal gowns run amuck, ending at Union Square.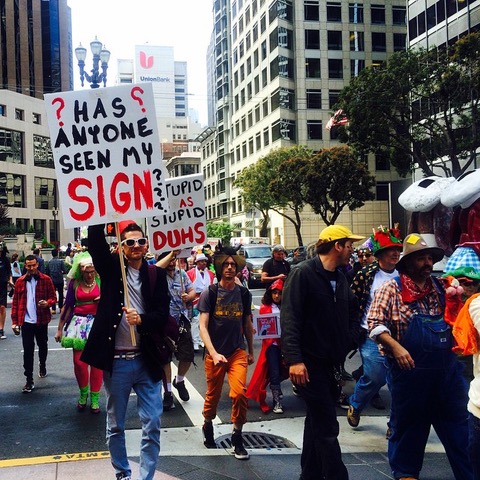 SAINT STUPID'S DAY PARADE: April 1
This April Fools' Day salute to silliness involves ridiculous get-ups and nonsensical signs. Beginning at Transamerica Pyramid, the parade heads to the Stock Exchange, where socks are exchanged, eventually reaching the Embarcadero Plaza.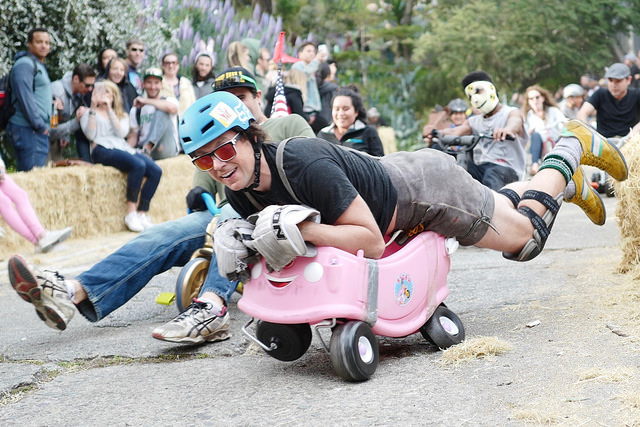 4.  BRING YOUR OWN BIG WHEEL: Easter Sunday
Forget Lombard Street, locals know Vermont Street at 20th has more twists and turns. Thrill at the sight of a football player-sized man careening downhill on some itty-bitty wheeled contraption. Bring an actual Big Wheel toy or any vehicle that's plastic and tiny.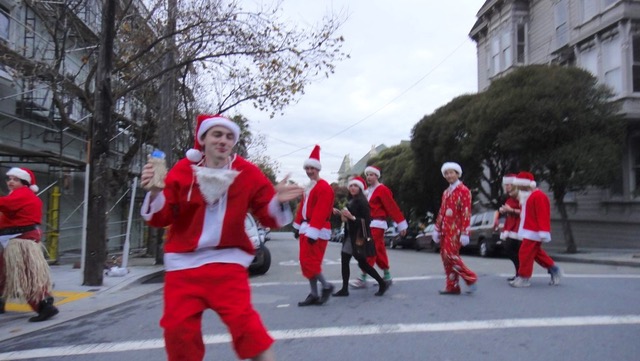 SANTACON: Saturday in December
Once a year hordes of Santa Clauses gather at Union Square, then spread out citywide in a sea of white beards.