Planning for an end of summer European escape, led me to a fabulous Central Florida hotel find in the most unlikely of places, The Villages.
The Brownwood Hotel & Spa, a haven of hospitality and comfort, is nestled in the southern end of The Villages, a sprawling community well known as a playground for retirees.
The hotel is a popular haunt of local residents and hopeful future residents. You will find the lobby bar and onsite Wolfgang Puck restaurant buzzing with activity most evenings.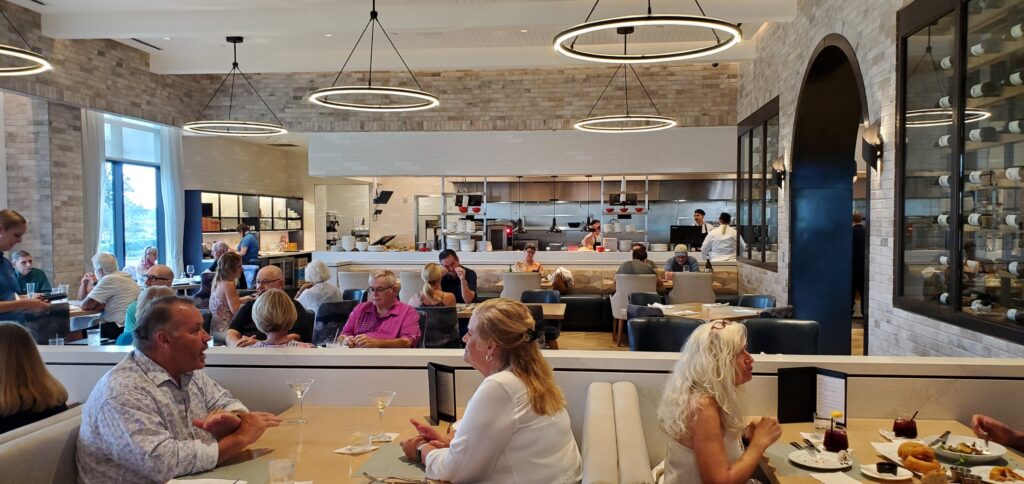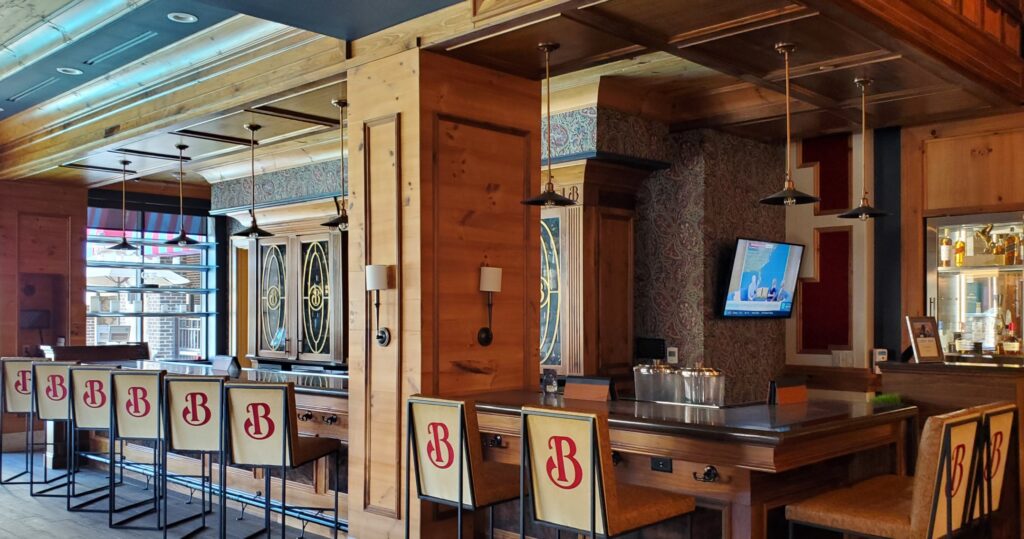 The Brownwood opened during a turbulent time when the pandemic was at its height. But in just a few short years, the property has garnered the spotlight as a showcase boutique hotel with a stellar central location and superior amenities to match. The Brownwood is part of the Villages family and shares in the community concept. Manicured landscaping, attractive upscale architecture and careful attention to cleanliness and safety – all rolled into one – make for an inviting setting and stay.
Beyond its welcoming exterior, The Brownwood offers an elevated experience. One is pleasantly surprised by the stunning eclectic blend of design elements. Rustic yet elegant. A creative use of furniture, accessories and art honors the Florida Cowboy and the region's rooted past in agriculture, horses and cattle ranching.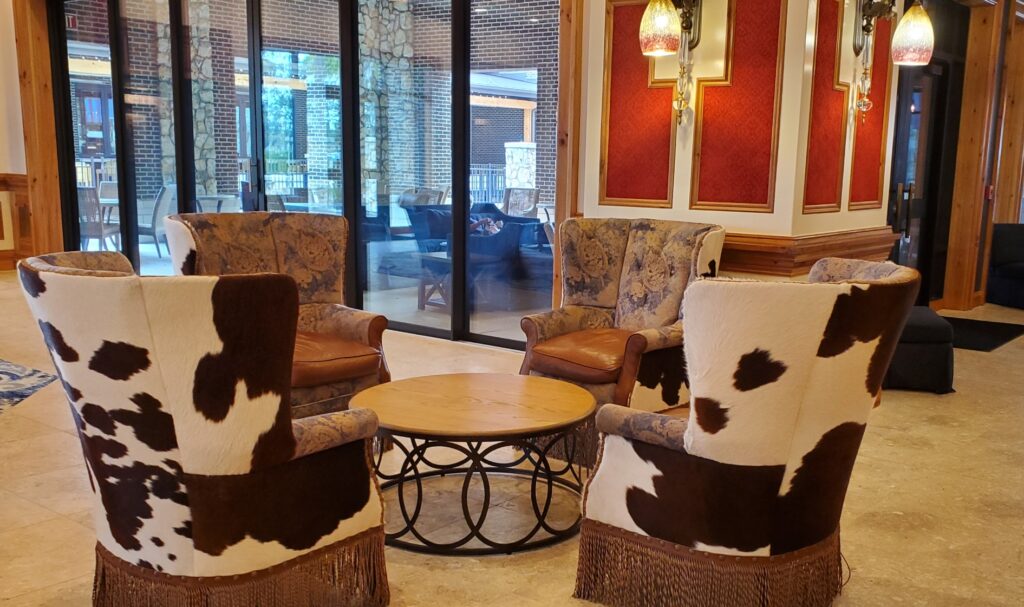 Color palettes pop against the leather and cowhide trimmed chairs, artisan carpets and wood trim. Beautiful intricate chandeliers and custom lighting are luxe accents one would expect find in a private ranch estate or upscale Colorado or Montana resort.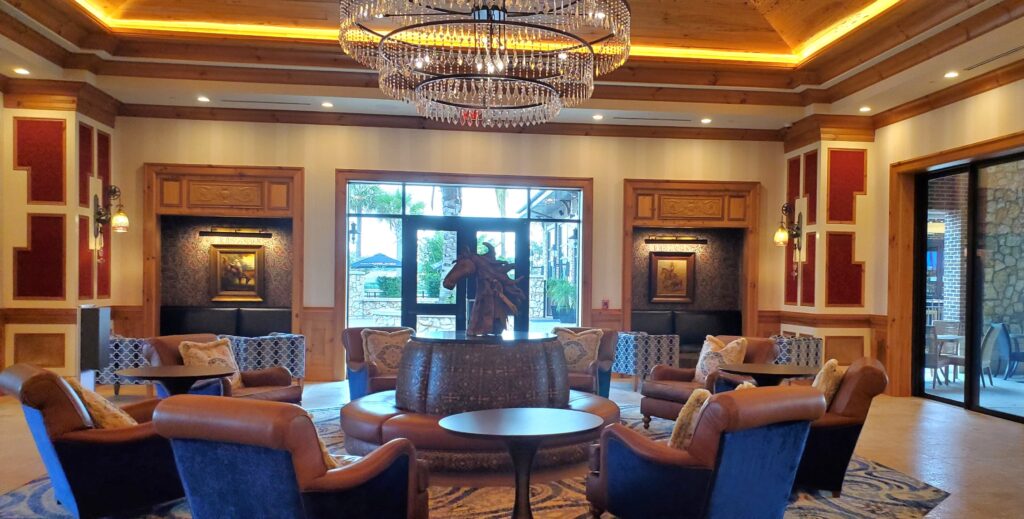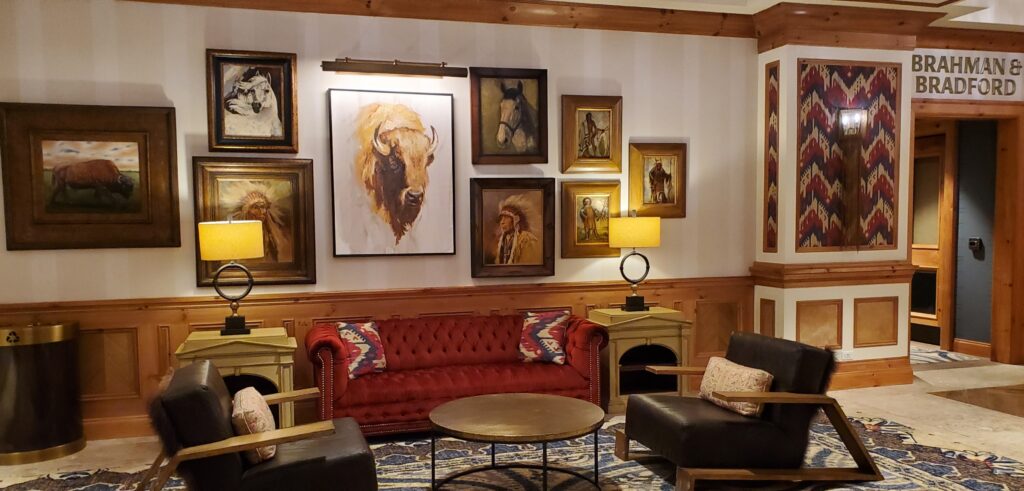 Each guest room stays true to the ranch cowboy theme from the headboard to the wrought-iron clad wood closet doors and molding.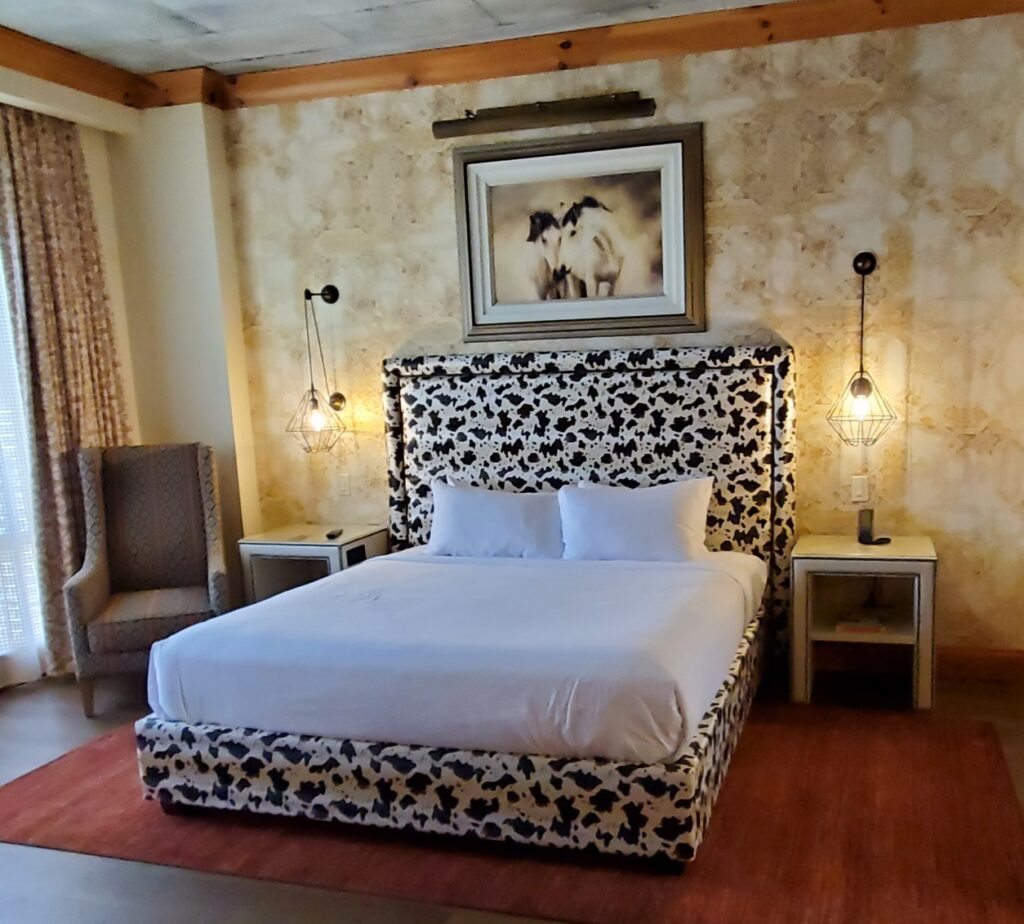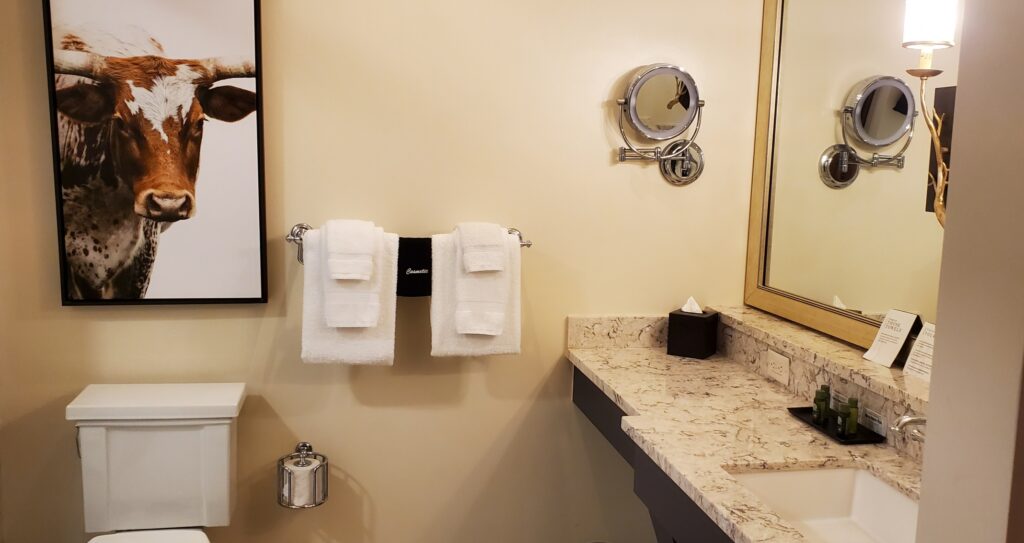 The Brownwood delivers a wow-factor with eye-candy at every corner.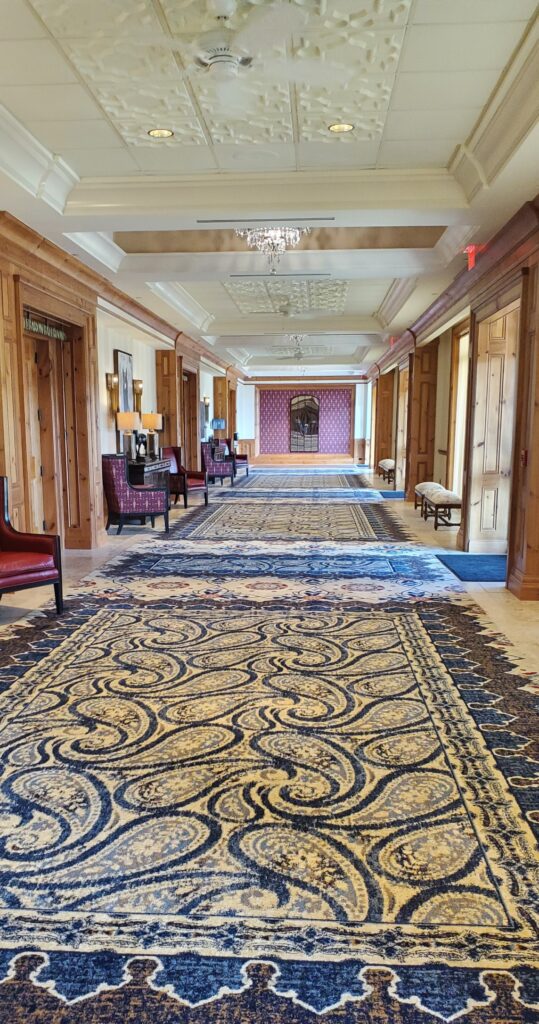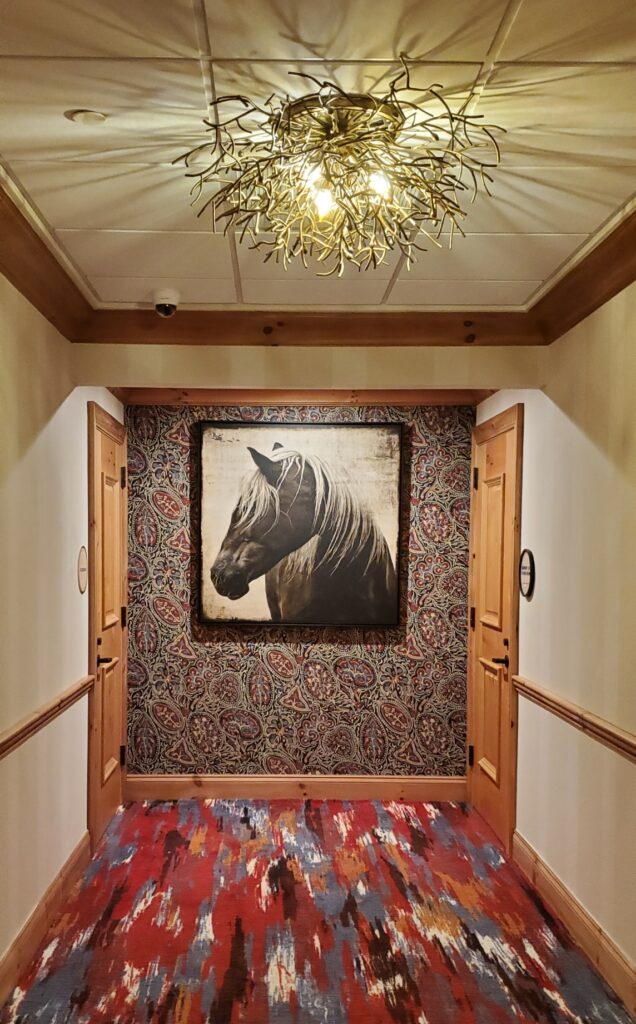 This well-kept secret sanctuary is smack in the middle of Florida, just one hour from Orlando and Ocala with easy access to I-75 and the Turnpike and just shy of a two hour drive from either coast.
The resort offers travel perks, shuttle service to/from the Orlando International Airport and free extended parking to guests. The perfect place for pre-travel/ post-travel pampering and a no-stress airport transfer.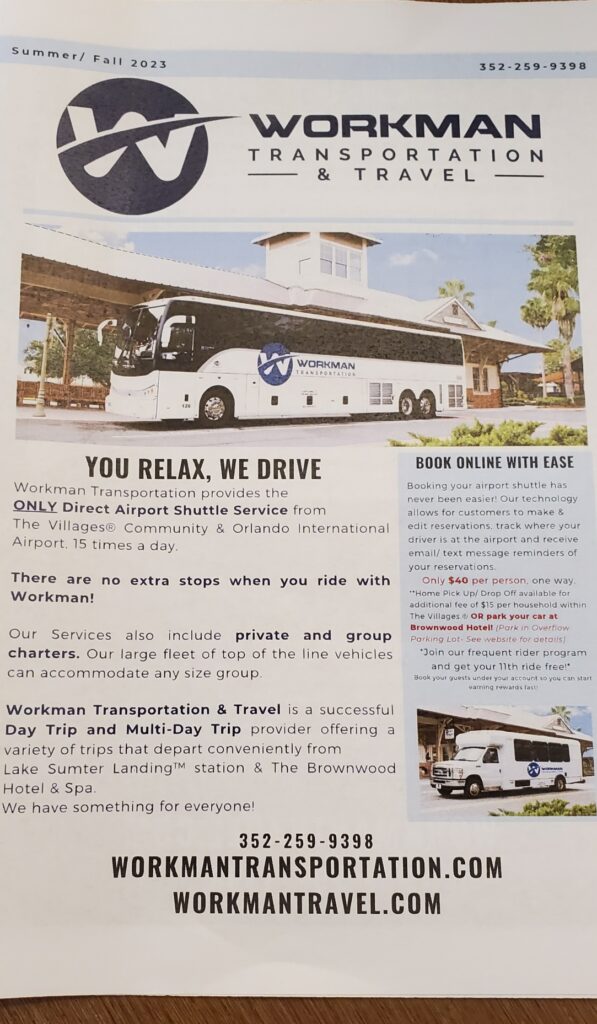 I tapped into that transfer/shuttle perk, with no regrets. I booked the shuttle prior to my international trip referencing my hotel reservation. It was quick and easy. With all in place, I was left to enjoy a relaxing afternoon and evening at the hotel and a restful night. The next morning, I woke up refreshed from a great night's sleep and eased into my day.
I felt rested and ready to embark on my overseas travel adventure.
With several hours to spare, I opted for a hearty breakfast and a visit to the spa before boarding my shuttle to the Orlando airport.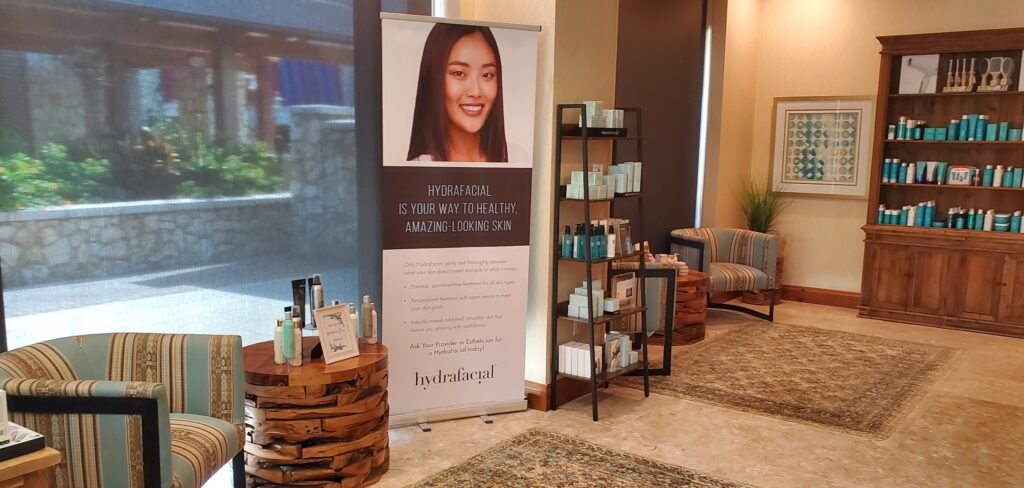 The Brownwood is truly a mini-oasis inside and out.
Whether you opt for a vacation, business trip, house hunting mission or simply a Central Florida escape, you will not be disappointed.
Brownwood guests are treated to an outdoor pool, full-service spa, and exceptional dining including Chef's Studio, the hotel's cozy kitchen breakfast spot. There is even a Chuck Wagon food truck for a casual bite with lots of comfortable outdoor seating nearby to relax in the sunshine, catch up on emails or calls and enjoy lunch.
Diva Recommendation: Combine a stay with a show at The Village's Sharon L. Morse Performing Arts Center. The Sharon is an epicenter for entertainment with Comedy shows to Broadway musicals.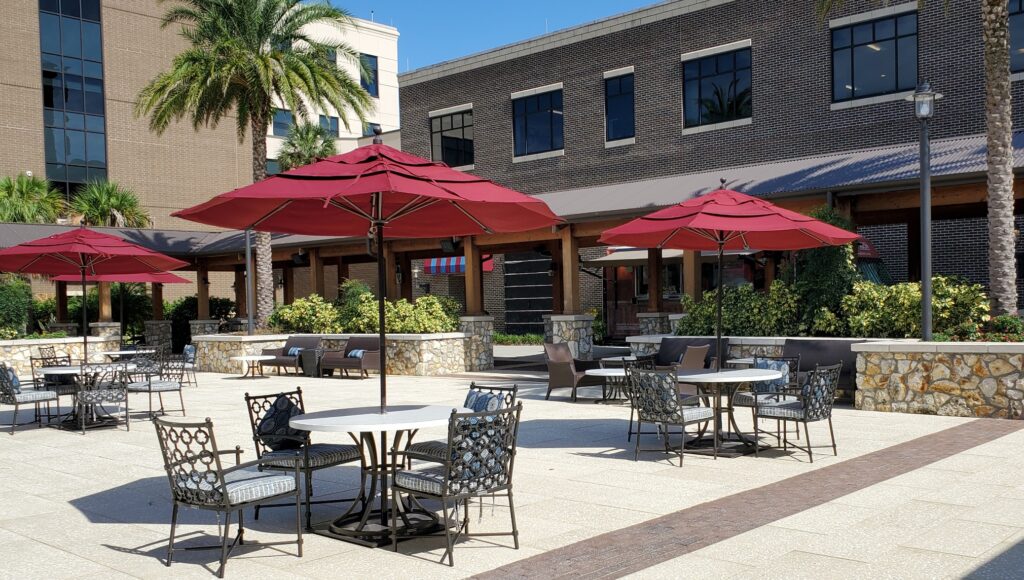 For more refined dining, Wolfgang Puck Kitchen & Bar is a short walk across the courtyard. The menu is as diverse as the food is delicious. Gourmet pizzas reign, but entrees like NY Strip Steak and fresh Grouper mix it up, pleasing even the most discerning palate. My dinner choice, a Moroccan Spice Swordfish dish paired with a Wolfgang Puck house red, was absolutely amazing. Given the great food and the service, it is not surprising to find tables full even on a weeknight. The restaurant also offers a to-go menu and a full bar with seating.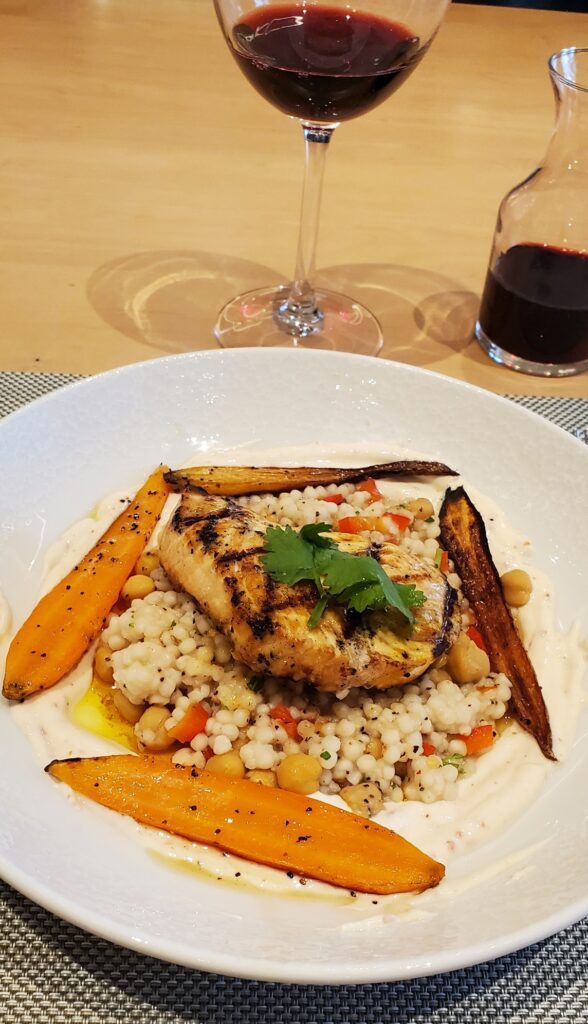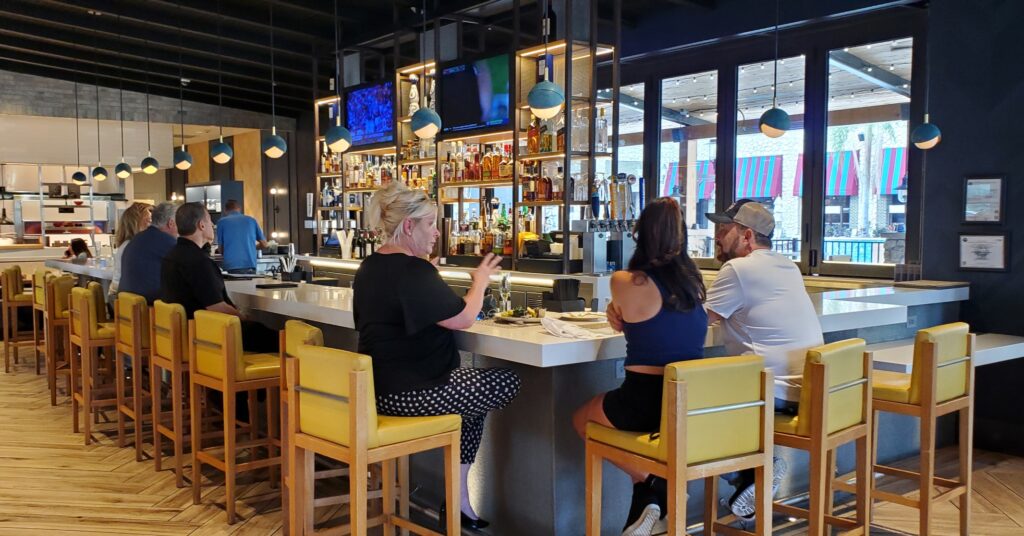 Business professionals will delight in the Brownwood's meeting space options and group packages. With over 10,000 square feet of event space, including an expansive ballroom and outdoor courtyard, the hotel is a top pick for corporate events, social functions and weddings.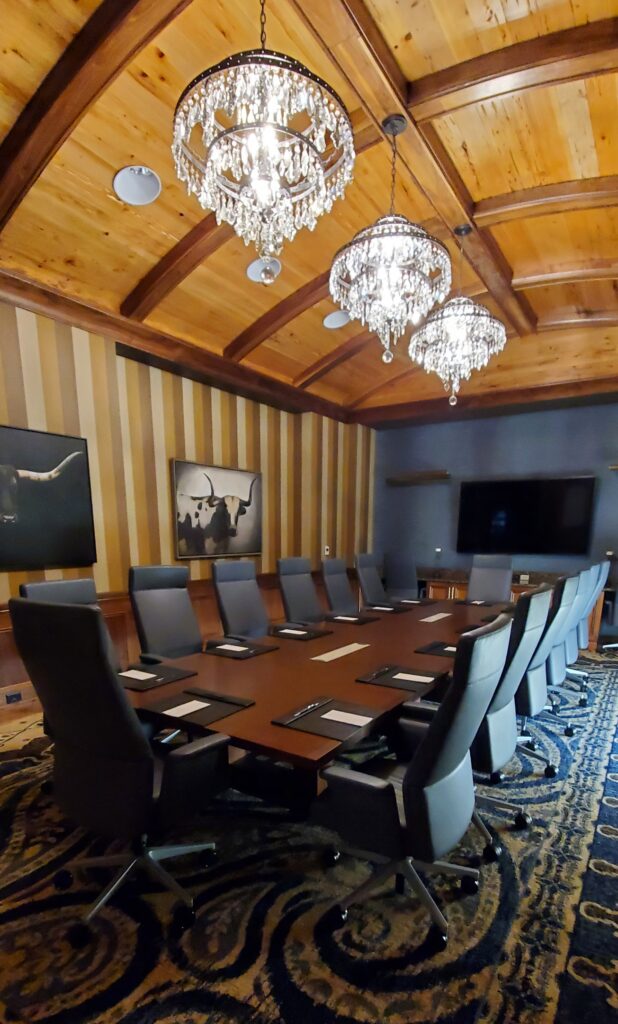 Room rates are seasonal. $130-$500 per night
Summer is the best time to snag great deals and promotions.
The Brownwood has a total of 151 guest rooms (King, Double Queen & Two-Room Suites)
Hotel Amenities:
Complimentary Wireless Internet
Pool
Onsite Spa & Salon
Complimentary Parking
Shuttle Service
Fitness Center
Wolfgang Puck Restaurant
Chef Studio (Breakfast)
Lobby Bar
In-room Mini-Fridge, Safe, Iron & Ironing Board, Hair Dryer & Lighted Makeup Mirror
Coffee Maker & Tea Service
Desk with built-in outlets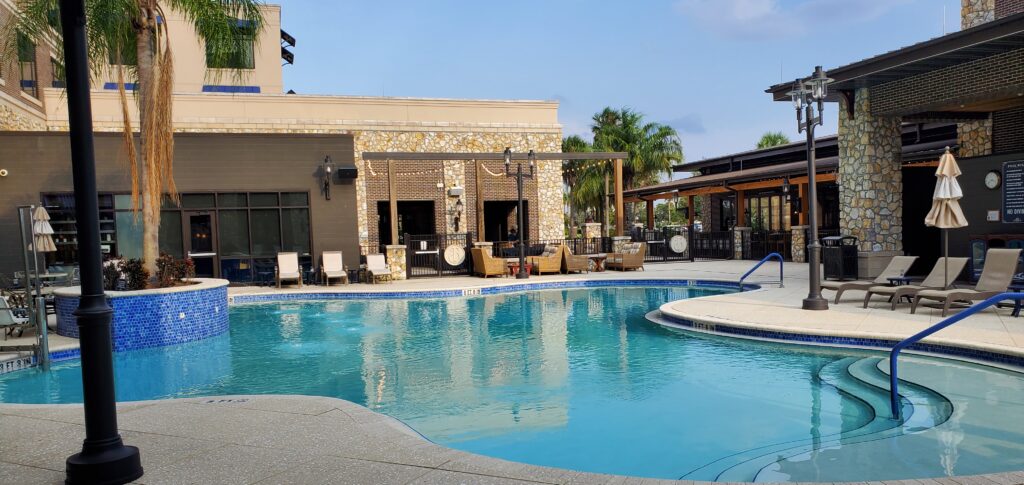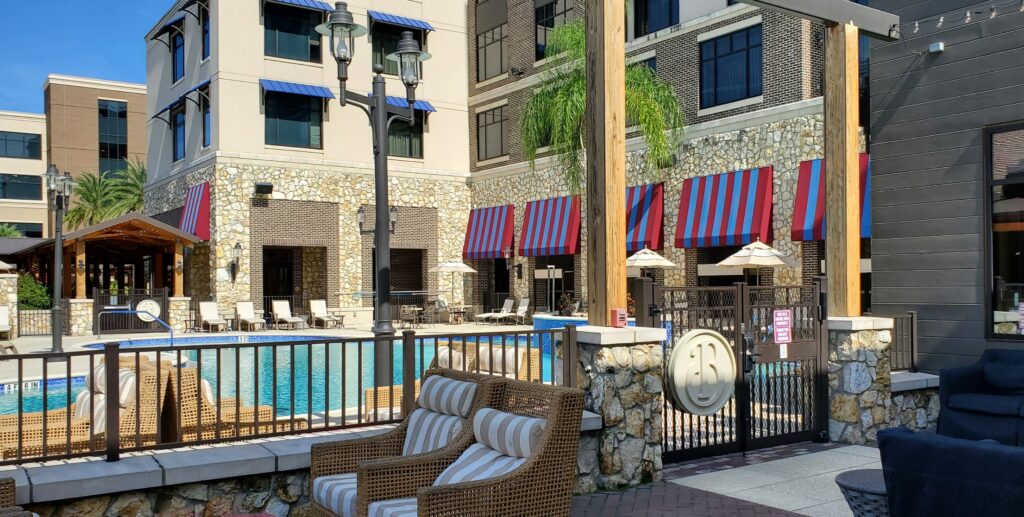 Open daily: 10am-6pm
Co-ed Spa with Hair & Nail Salon Services
Waxing Services
10 Treatment Rooms including Suite for Two
Éminence Organic Skin Care Line
Farmhouse Fresh Skin Care Products & Oils
Jane Iredale Cosmetics
SkinCeuticals Advanced Skin Care line
Moroccan Oil Care Line for Hair & Body
NEW – Professional Botox & Filler Services by Advanced Dermatology
Custom Group Packages for Bridal parties, Birthdays and other Celebrations
Best Bet: Relax & Rejuvenate with the Brownwood Signature Body Treatment, a reflexology foot massage and a full body massage incorporating Himalayan salt stones followed by a warm oil scalp massage.
Open for Lunch and Dinner; Monday thru Sunday, 11am-9pm
Indoor & Outdoor Seating
Global Inspired Cuisine
Two Private Event Rooms
Full Bar with Seating
Seasonal Promotions & Specials
For more information on the hotel and reservations, visit The Brownwood Hotel & Spa official website online or call (352) 626-1246.