If you are planning a cruise to the Mediterranean, Malta may be part of your travel itinerary as a port stop or point of embarkation/disembarkation. This was indeed the case for me on my summer cruise with Atlas Ocean Voyages. Malta is a very small country, an archipelago of five islands with just under 140 miles of coastline. But despite its tiny size, Malta is a big tourist destination. Even the most seasoned traveler, will find Malta to be a new-found treasure.
A rich history, mix of cultures, flavorful diverse cuisine, breathtaking architecture and natural beauty, make Malta irresistible.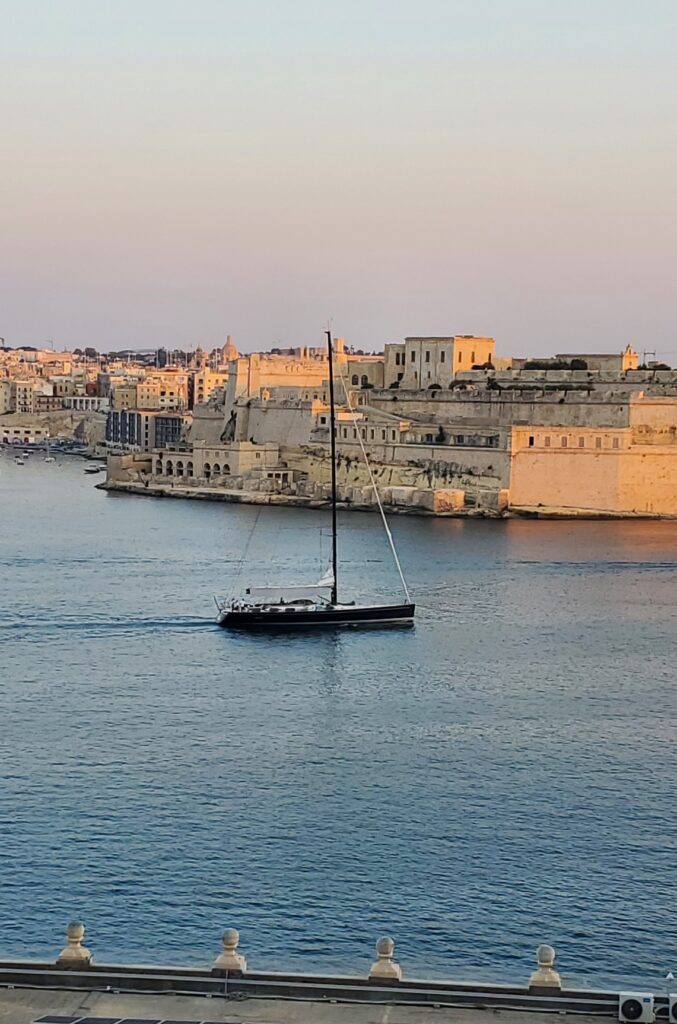 Malta's illustrious past would fill volumes of books on archeology, anthropology, history, religion, politics and more. So, it is best to get a head start with a bit of homework, research and lots of reading before a planned trip.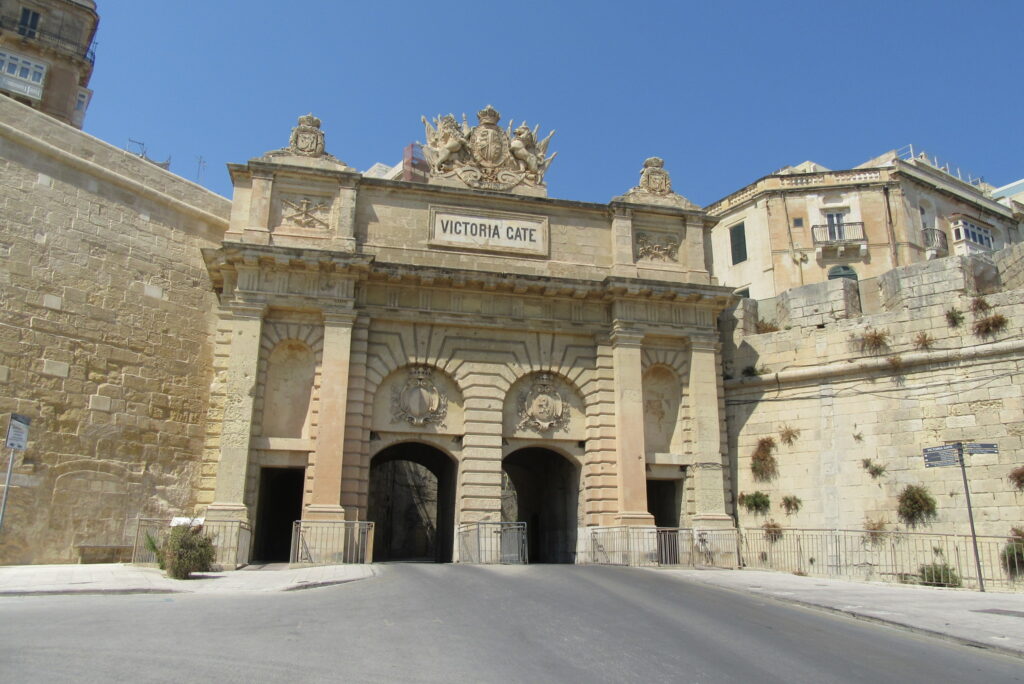 You are be sure to be enlightened and amazed. Malta is a true melting pot that has been stirred up by outside influences for centuries, from its founding by the Phoenicians to its time under British rule.
The presence of the Order of the Knights of St. John in the 16th and 17th Centuries seems to be Malta's most lauded claim to fame. The Knights of St. John, named in honor of St. John the Baptist, was an elite group of noblemen from aristocratic European families, that ruled Malta under the Kingdom of Sicily. Their original mission was to assist pilgrims traveling to and from the Holy Land offering medical aid. However, the Order's role evolved into that of protector, becoming a powerful military force. Remnants of the Knights' impact can still be seen throughout the islands, especially in the capital city of Valletta.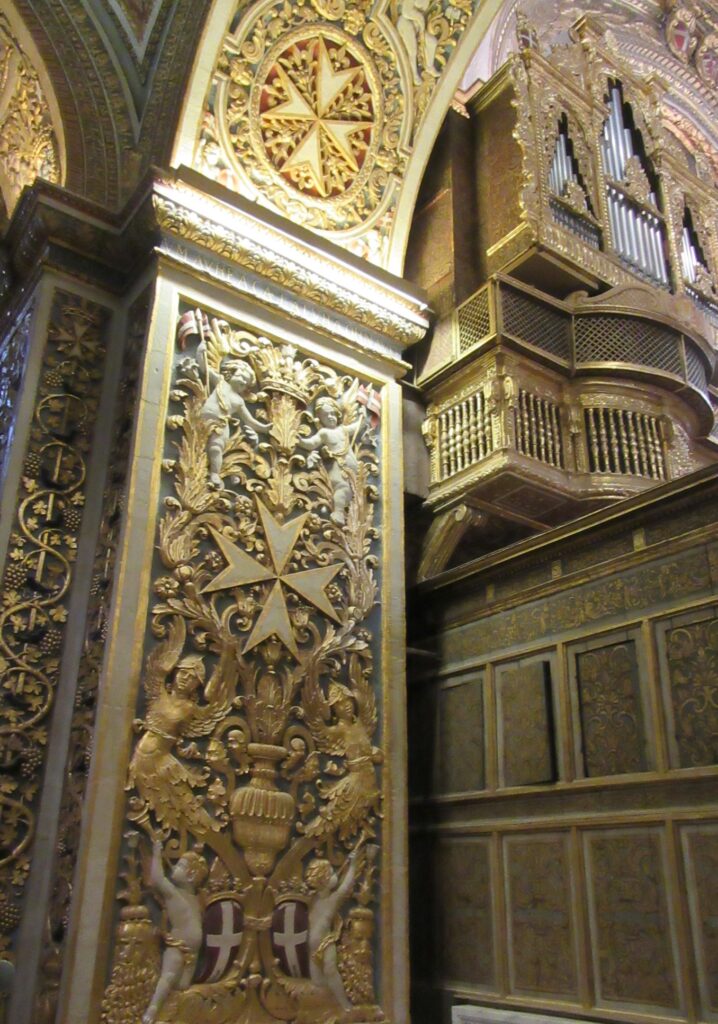 The Knights brought prosperity, arts and culture to Malta. They built towns, palaces, churches and forts. Italian was the prevailing language and Catholicism the reigning religion.
This glory of the Knights is memorialized by the Order's eight-pointed Maltese cross symbol. This cross is now found everywhere across Malta from t-shirts to Malta's coin currency.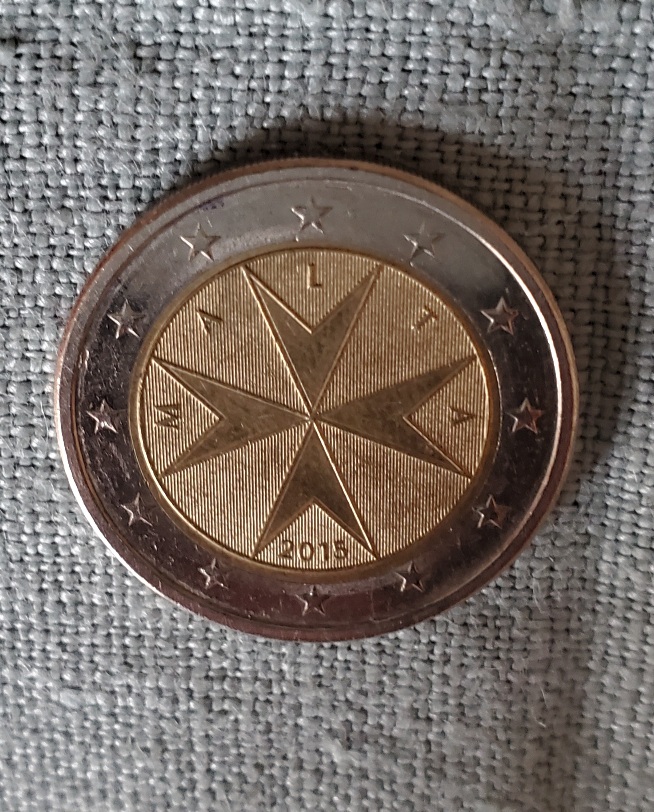 Malta has always been an important maritime port. Its strategic location has made it an attractive asset for many kingdoms and countries. In the 19th Century, Malta was a key naval base, the headquarters of British Royal Navy Mediterranean Fleet. During WWII, it was a strategic base for the allied powers.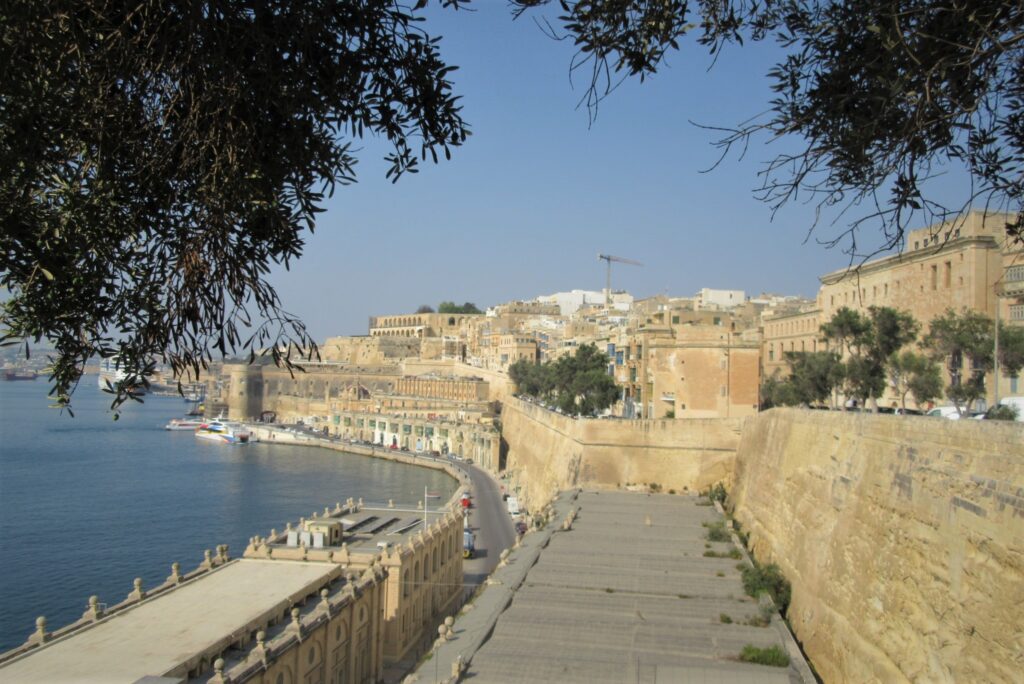 One can still find the remains of underground bunkers and bomb shelters in many Valletta palace homes.
Fun Facts:
Malta has over 7000 years of history and has ancient structures older than the Pyramids.
Malta's favorite national dish is "Rabbit Stew".
Malta is recognized as an UNESCO Heritage Wonder and has over 350 churches.
Malta is a favorite Blockbuster backdrop. Top movies like Gladiator, World War Z and Captain Philips and the TV series Game of Thrones were filmed in Malta.
Valletta is the smallest capital city in the European Union.
Maltese (a mix of Arabic & Sicilian Italian) and English are the official languages.
Malta hosts many festivals each year. From music to film festivals, Malta is an epicenter of entertainment. Notte Bianca is one of Malta's biggest annual arts and culture festivals. For one special night, the first Saturday of October, the Valletta cityscape lights up with a spectacular celebration of the arts.
Malta is a deep sea paradise with over 100 dive sites.
Over a dozen Yacht Clubs strewn along the coastline. If you are an active member of a Yacht Club – request permission to visit.
Strait Street or Strada Stretta, is one of Malta's most iconic landmarks. It is the narrowest street in Valetta with a seedy past as a center of prostitution from the 1830's to the 1970's. Known locally as the "Gut", the street was a popular haunt of sailors and servicemen looking for a good time.
One can still find a few remaining traditional UK-inspired large red phone booths throughout Malta. The booths, widely popular during British rule, are now favorite tourist historic landmarks used for the perfect staged social media picture pose.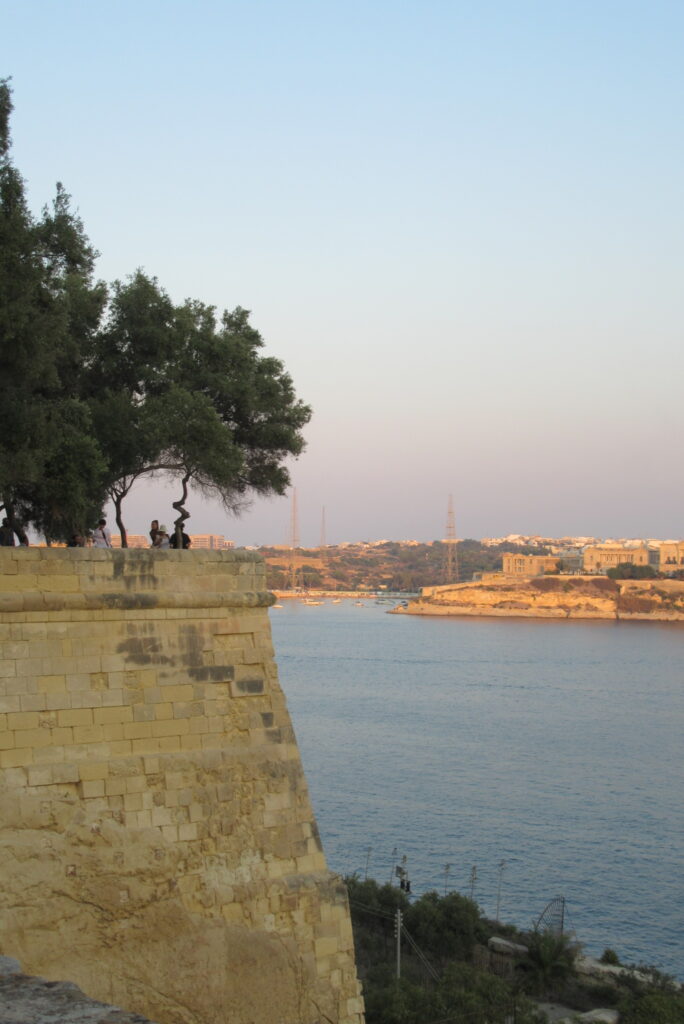 To experience and explore Malta, a visitor really needs a minimum of three full days.
Given airline delays, my planned pre-cruise visit was cut short. Sadly, my introduction was limited and rushed.
I hope to return in a few years to explore more of Valletta and beyond. Mdina and Rabat are on top my Malta bucket list.
As is generally the case, the unexpected and unplanned moments are often those that become the fondest of memories.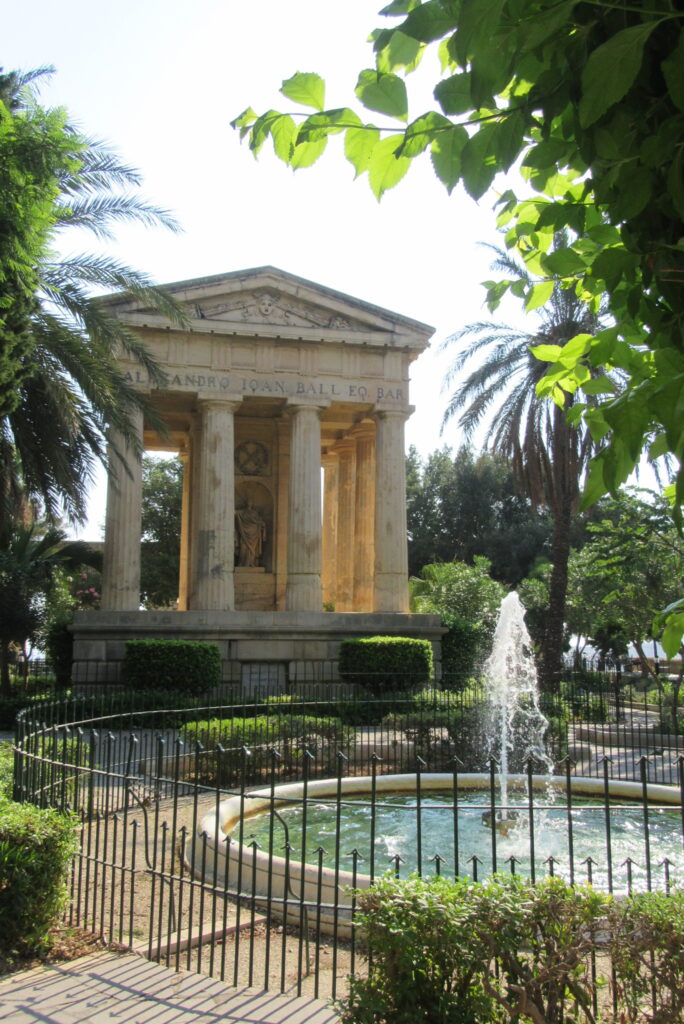 A few of my "top MALTA picks":
Fireworks from the Lower Barrakka Gardens. Over the summer months, Malta towns celebrate their patron saint with a nightly firework display. For more incredible scenic views, a visit to the Upper Barrakka Gardens should also not be missed.
Casa Rocca Piccola Tour: A beautiful original Grand Master/Knight multi-level palace home complete with its own private bunker. Casa Rocca Piccola also offers unique B&B accommodations.
St. John's Co-Cathedral & Museum: Absolutely Amazing. Features a famous Caravaggio painting in the Oratory.
A ferry ride to explore the nearby Three Cities (or opt for a local Luzzu boat ride instead). The annual Feast of St. Dominic was a highlight of my visit to Birgu. I was mesmerized by the many life-size statues of Saints on the procession route and the colorful street banners. The historic church was adorned with flowers and brimming with faithful followers.
A walk along the walled coastline at sunset. Afterwards, enjoy the coastal views and fresh catch of the day at one of the many local seafood restaurants.
Navigate the narrow and stoned streets in early evening to enjoy people watching and local fare at an outdoor café. Valletta comes alive after dark , especially during the summer tourism season.
Discover the history of the Maltese Islands at the National Museum of Archeology. The museum building dates back to 1571 and once housed the Knights. It is an excellent example of the many beautiful Baroque buildings found Valletta.
Photo Slideshow
For for all your vacation planning needs and more information, visit the official Visit Malta website online.
Or subscribe to the Visit Malta YouTube channel for many great videos that are sure to inspire you to book a Malta escape today.