Get off your couch, fellow potatoes. Go to the cinema, sit with real people not staring at their phone (much). Picture this… watching "The Man With A Movie Camera", at the beautiful Castro Theatre, accompanied by the live band, DeVotchKa.
Thank you, San Francisco International Film Festival. Seriously, pure bliss.
Who knew, this 1929, black and white, silent film, could make narrative seems so 19th century? A British Film Institute poll of over 200 filmmakers and critics named "The Man With A Movie Camera" the world's best documentary … ever.
With the use of groundbreaking editing techniques such as jump cuts, double exposures, and split screens, you join the road trip through the streets of Moscow, Odessa, and Kiev. The Man With A Movie Camera was written by Dziga Vertov. His wife, Elizaveta Svilova, edited the film, and acted in the film as an editor. Vertov's younger brother, Mikhail Abramovich Kaufman, is the man with a camera. This meta, day-in-the-life montage, actually took over five years to shoot.
A newly restored digital version has a soundtrack by The Alloy Orchestra.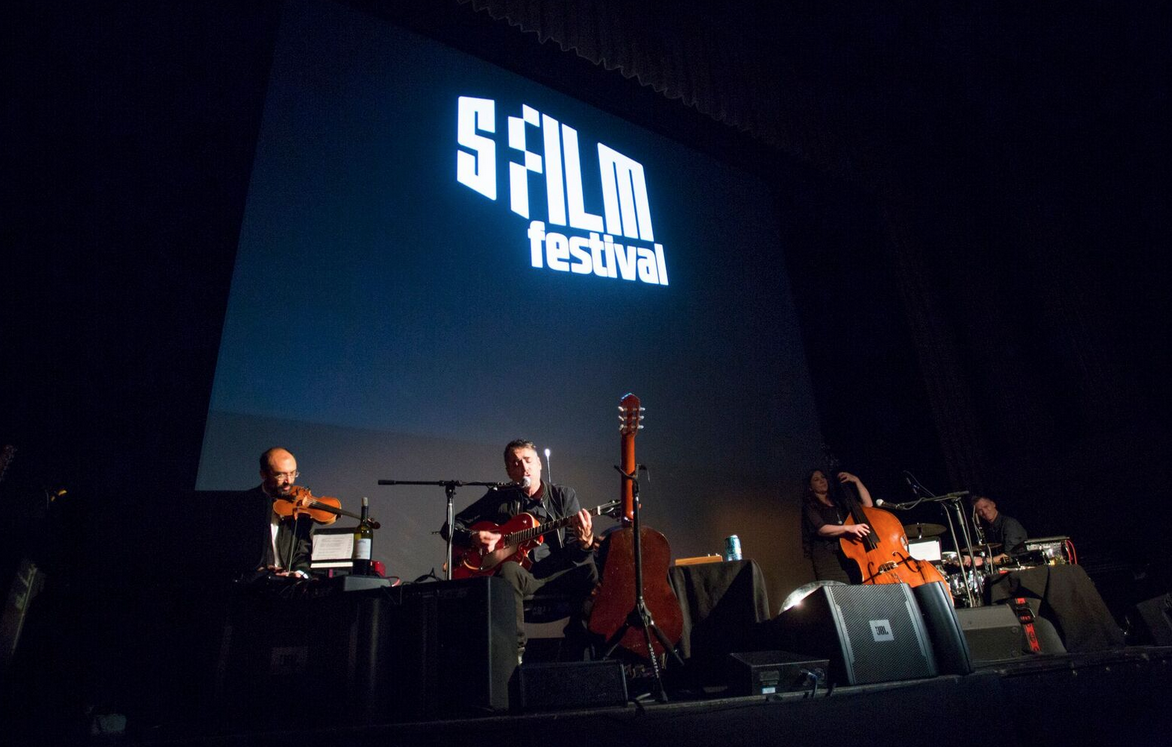 If you are going to the theatre to watch a silent film, live music is a must. The four musicians of DeVotchKa broke out their acoustic bass, sousaphone, percussion, trumpet, violin, viola, accordion and piano. Close your eyes, and imagine a Slavic, Gypsy, cabaret, Indy, punk, folk, rock band.
"Long live life as it is!". Dziga Vertov