Wednesday, June 23rd, 2010
Dive into a female-friendly tour through the beautiful country of Italy. In her new book 100 Places in Italy Every Woman Should Go, travel writer Susan Van Allen expertly guides travelers through the creation of their perfect Italian getaway, reminding readers of the country's feminine soul as a place where Venus reigns side-by-side with Madonna.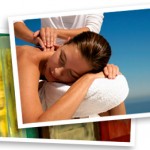 Thursday, April 2nd, 2009
Manifesta Safaris is taking extra effort in helping women to get away form it all during these trying economic times. Founded in 1997, Manifesta Safaris is located in Carmel-by-the-Sea, California.  They take their motto "We make girls...