Summer is officially here and our minds have reset to vacation mode…with our bodies soon to follow.
All that winter planning and preparation has kept us on track and motivated to maximize our precious time off.
Thanks to a detailed checklist, I am proud to say that I am now ready for my upcoming Iceland Adventure.
So Excited!
I will be joining Iceland Pro Cruises in late June for a phenomenal 10 day circumnavigation cruise. Stay tuned for my review post.
Research and reading of many historical and guide books has been part of the process. But crafting my essential packing list has been just as important. This cruise will be different. No need for dressy evening wear or heels. The itinerary will showcase Iceland's rugged volcanic landscape with visits to dramatic fjords, beautiful  bays brimming with wildlife, remote harbors and storybook fishing villages.
The tranquility and beauty of nature will surely stir my emotions and imagination.
Such a backdrop deserves a soundtrack.
And, so it has be decided. Music will be my magic to enhance my experience and complement Iceland's stunning scenery.
Friends suggested loading up music files on my cell phone. But the thought of dropping or losing my $600 phone in choppy waters was not assuring. Better safe than sorry.
So I opted for a MP3 player.
My top criteria: A sport model that was durable, water-resistant and had a long battery life.
Battery power is always critical given charging any device on small ship can be challenging.
The SanDisk Sport Plus MP3 Player was the perfect match. A stellar buy for under $50.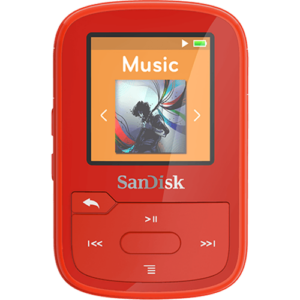 Apple player aficionados may find the player inferior but for the price point this SanDisk model is no slacker.
The SanDisk Sport Plus is a lightweight and feature-rich MP3 player that secures to your clothing, hat or accessory giving you portable hands-free access to music and audiobooks.
Freedom & Flexibility For An Affordable Price.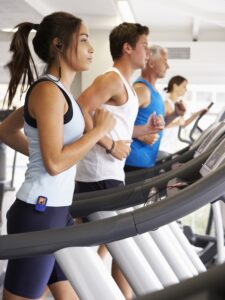 Product Highlights:
Built-In FM Radio
Battery Charge – 20 hours
Water-Resistant
16 GB/4000 Songs Storage Capacity
Supports Audible Audiobooks
Small & Portable (smaller than a iPod nano)
Bluetooth Wireless Enabled
Large Color LCD Screen with Intuitive Navigation Controls
StopWatch Feature
MicroSDHC Memory card slot for added storage
Suggested Retail: $49.99
Check out  the SanDisk Product Preview Video
The countdown is on. To date, I have downloaded 100 songs. Only 3900 more to go.
Photos: Courtesy of Getty Images and SanDisk