The SLO Film Fest is yet another reason to visit San Luis Obispo, the star of California's central coast. What you get is a week of independent films and future box office hits. Major stars make appearances. In 2023 it was Judd Hirsh. There's even an encore virtual festival and live screenings in Paso Robles, another destination-worthy town.
Yes, you could watch some of the films online, but then you'd be missing the parties, red carpets, beautiful deco theaters, in-person Q&As; not to mention all the excellent hotels, restaurants, shopping, and Avila Beach.
So here's what this film-loving reporter experienced: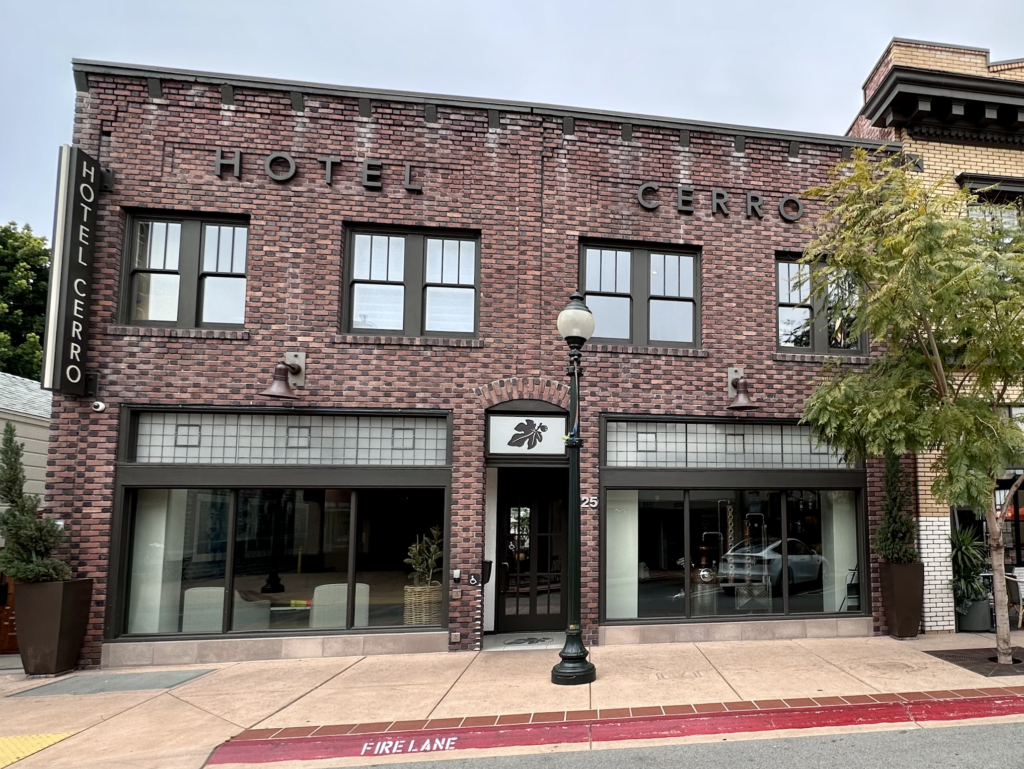 Rolled into town, checked into the amazing downtown Hotel Cerro, walking distance to all the Festival venues.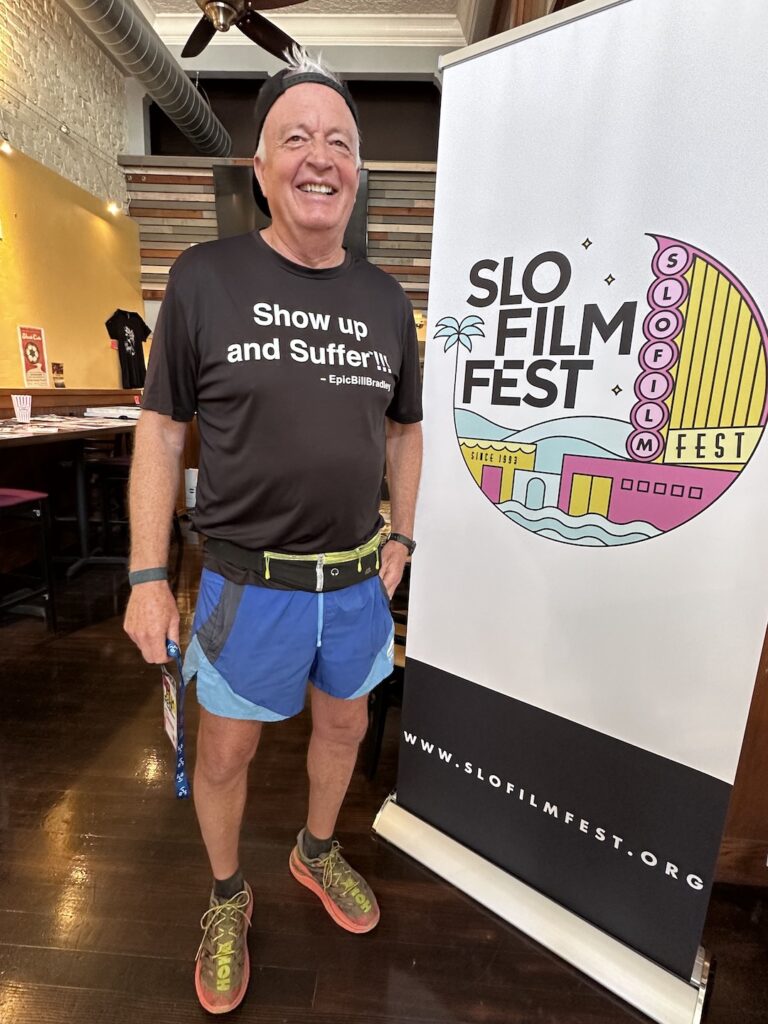 First stop, HQ, where I met Bill Bradley, star of the awe inspiring doc, Epic Bill. He was such an outgoing, fun-loving, genuine character, I knew he had a good story. After the screening I'll add insanely sane. Now in his 60s, the man hasn't slowed down a bit, still pushing to see how far he can physically go in the world of extreme sports.
Bradley still holds the world record for hiking the Grand Canyon rim to rim, seven times! He's planning his tenth attempt to reach the finish line at the Arrowhead Ultra 135 in Minnesota. Yes, that's 135 miles, one of the hardest Ultra events in the world. Think 40 below zero F, pulling a sled through the snow with your essentials, risking frostbitten toes, are these people nuts?
There's a back story. Much like the meteoric rise and fall of Blackberry, Bradley once owned a wildly successful chain of video stores in Santa Rosa, CA, making him millions, then, at age 46, he lost it all to the advent of streaming services. What better way of healing than to see what you're made of. Push yourself to the limit.
Tough times don't last, but tough people do.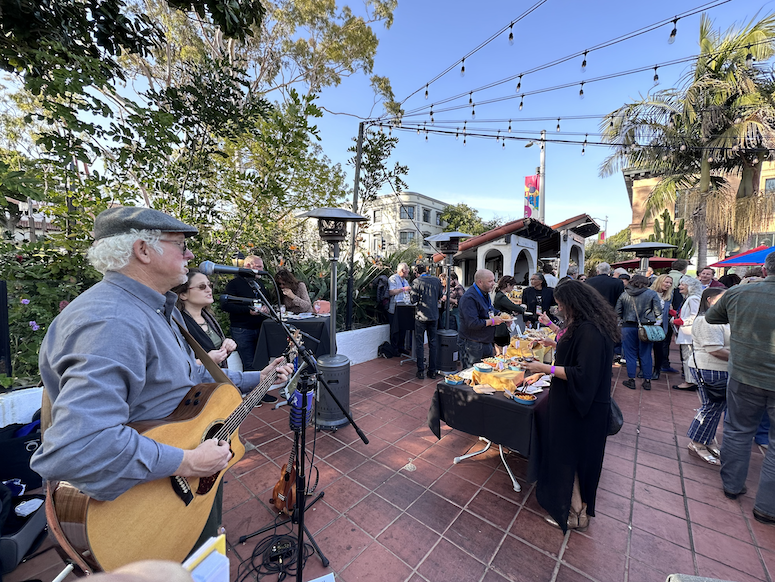 On to the festival reception at Luna Red restaurant. Here was an opportunity to rub shoulders with film lovers, actors, producers, directors, all while listening to live music, sipping their signature pink cocktail, and grazing the food buffet, especially those tasty birria tacos.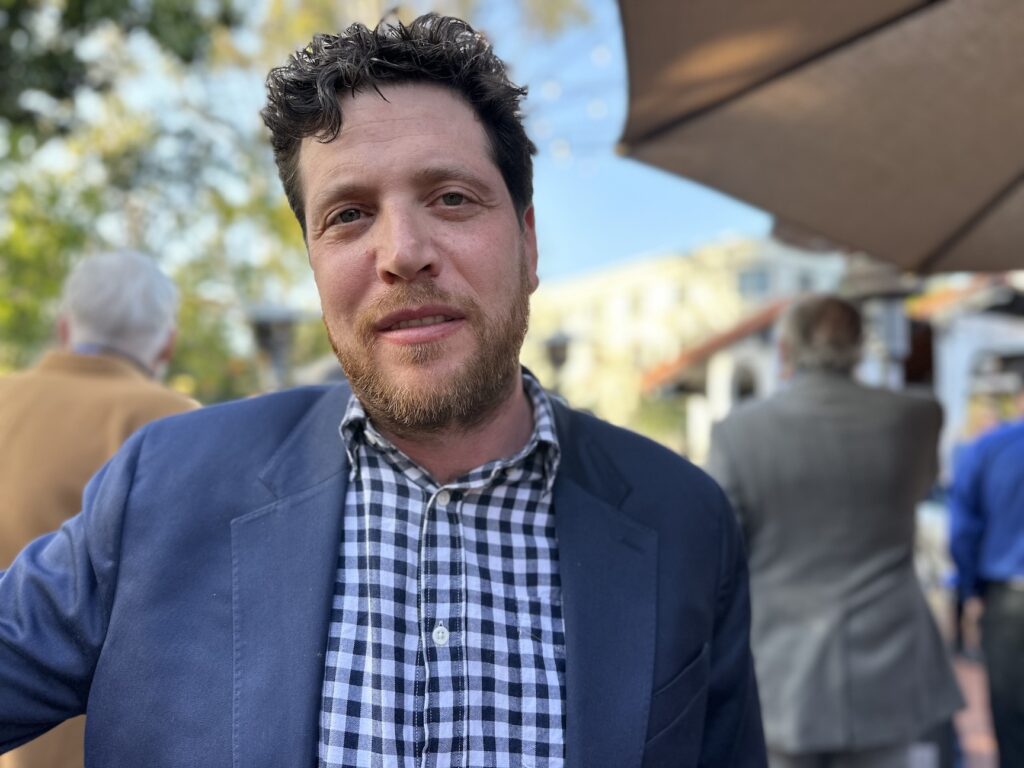 On the outdoor patio I ran into Matthew Miller, co-writer and producer of BlackBerry, the opening night film at the historic and gorgeous Fremont Theater. This docudrama tells the story of the rise and fall of BlackBerry, the first smartphone, revolutionary in its combination of phone, pager, and email. Remember those keypads? What most people don't know is its mind-blowing trajectory, from holding 45% market share, to a stunning crash and burn upon the release of Apple iPhone.
As the story goes, in 1984, two engineering students, Mike Lazaridis and Douglas Fregin, got together in Waterloo, Ontario and formed Research In Motion. The actors perfectly capture geek culture in all its brilliance, humor, and social ineptitude. Miller makes an analogy between the Blackberry phone and the Beatles, who would never have happened without the chance meeting of John Lennon and Paul McCartney.
Lazaridis and Fregin had great ideas, but zero business savvy. After a disastrous pitch to potential investors, one man in the room, Jim Baisillie, saw potential, quit his job, and became the designated grownup running the show.
BlackBerry's famous last words at the 2007 launch of the Apple iPhone? "We'll be fine".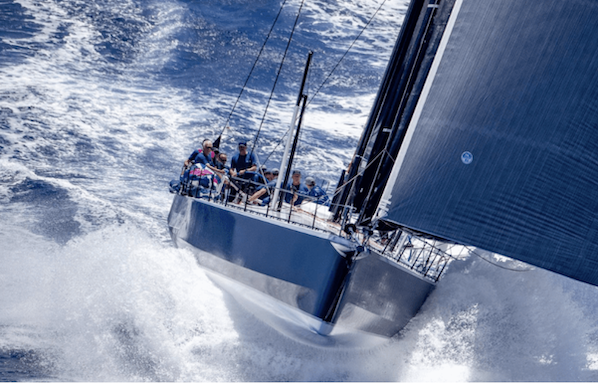 Fresh to Frightening, The Sharon Green Story, a documentary about Canadian Sharon Green, legendary in yacht racing photography, and to this day, one of only a handful of women in the field.
As a young woman, Green tried her hand at a number of unfulfilling jobs, until the early 1980's when she stumbled upon yacht racing, offering excitement and danger. She became know for dangling out of helicopters in bad weather to capture awe inspiring images. We get to see several of them. Green is best known for her Ultimate Sailing Calendar.
Gareth Kelly, director and DP, admired Green's work through her calendars. One day they met and he realized hers was a story to tell.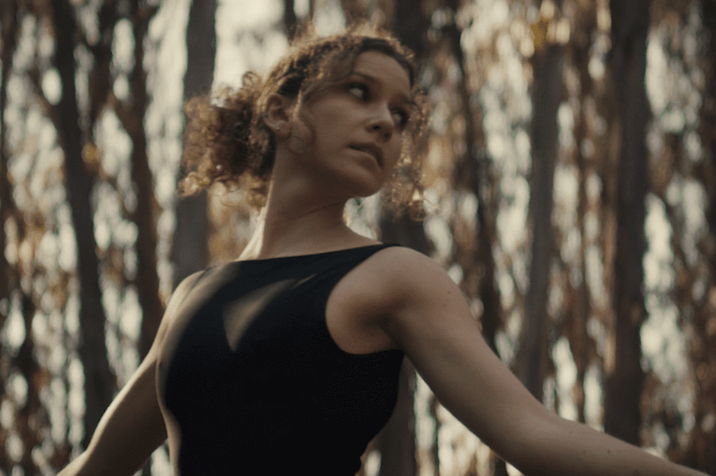 The SLO Film Fest is supportive of local talent, screening some outstanding work by students and experienced filmmakers, many shot in San Luis Obispo and surrounding areas.
Speaking of local, brothers Elliot and Phineas Peters, along with friend Scott Haennelt, created Woodsman, having it's world premiere at the festival. A psychological thriller about a couple with not much but each other. Alan is dealing with resentment after his wife Lottie has an accident and is now bedridden and nonverbal. As they struggle to find new ways to communicate, something enigmatic calls out to Alan from the distance. That's all I'm going to say, can't ruin the story for you.
Woodsman was partially shot in nearby Los Osos, a beautiful seaside town known for tide pools, wildflowers, and breathtaking sunsets.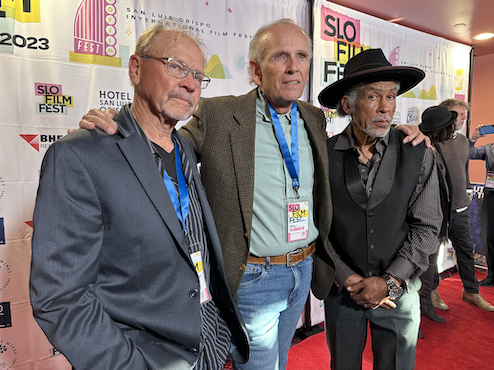 Shoe Shine Caddy made its US premiere at the Festival. Local filmmaker Leonard Manzella, pictured center, and Simon Nylander, (left), followed Adrian Spears, (right), for over a year, as he shined shoes on a San Luis Obispo street corner. Spears is living on the streets after decades of incarceration. Lacking education and having a criminal record, he became homeless, and is now fighting for custody of his three year old child. Unwilling to beg, he discovers shoe shining. Spears is a snappy dresser, clearly the best dressed in the room. When asked how being the star of a documentary has changed his life, Adrian said it's been exciting, and he thinks he'll be shining a whole lot more shoe! Oh, and you can drop off the shoes at the Blade Runner Salon and Spa down the street.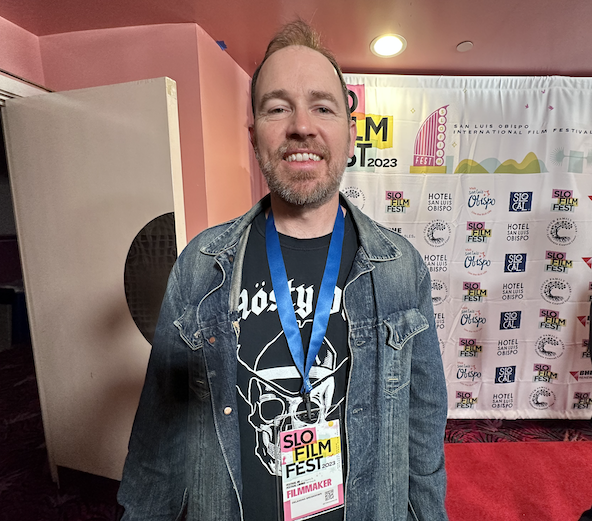 Also part of the Central Coast Spotlight is Oklahoma Breakdown, by Christopher Fitzpatrick, about Mike Hasty, the greatest one-hit-wonder you've never heard of. He's a comedic one-man band who can perform a song on the fly in a live setting. According to Fitzpatrick, Hasty is the greatest musician he's ever heard.
Fitzpatrick can't say enough good things about the SLO Festival, who more than any other festival, has been spectacularly supportive, lining up interviews and making introductions.
So, make you plans for the next San Luis Obispo International Film Festival, and stay a couple extra days to enjoy the city and surrounds.
More Information available at http://slofilmfest.org