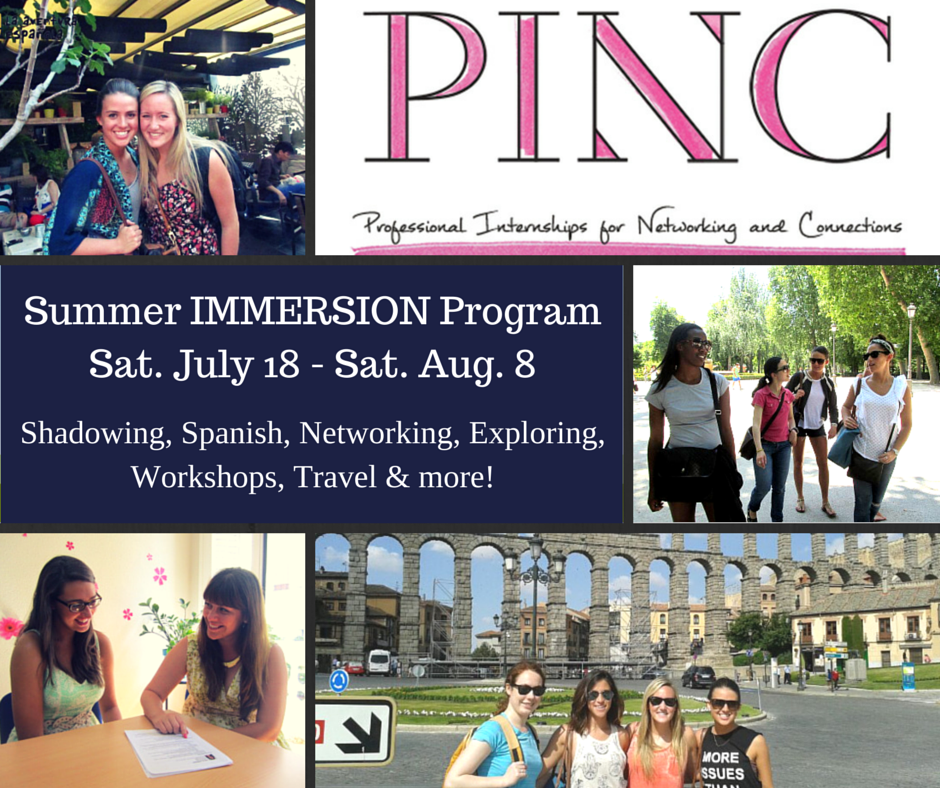 ATTENTION FEMALE COLLEGE STUDENTS: 3-week IMMERSION program in MADRID specifically for young women (18+). PINC programs are designed for ambitious young women looking to gain international work experience, learn Spanish, travel, network and build overall confidence.
YOU+MADRID+THIS SUMMER= AWESOME SAUCE! PINC's 3-week Immersion Program focuses on exploring Madrid while exploring your personal and professional strengths. These 3-weeks are filled with Spanish classes, day trip to Segovia, shadowing, networking, mentoring, workshops, travel and exploring beautiful Madrid! Dive right into the Spanish lifestyle while building skills to enhance your resume!
The program runs from July 18 through August 8 and is led by Lisette Miranda—a true entrepreneur and my personal mentor.
For more information visit the PINC website.
Madrid awaits you!
For a spotlight on past participants, check out their testimonials and my interviews with the inaugural PINC Internship class.