I've never been one for camping, not because I'm high-maintenance (at least, I don't think so…), but because a comfy bed is kind of a necessity in my book. That's why I was so excited to hear that Western River Expeditions is launching three to four night lodge-to-lodge rafting trips on Oregon's Rogue River .
"Our lodge-to-lodge itinerary removes the camping equation, leaving guests to play like an otter on the river by day and hibernate like a bear in a private lodge room come twilight," said Brandon Lake, vice president. He noted that most other Western River Expeditions are all-inclusive camping adventures, making this a unique package that offers lodges instead of tents.
The all-inclusive rate for three days per adult is $939, $879 for ages 5-16; for four days the rate is $1,245 adult, $1,165 ages 5-16 (plus tax). Trips begin and end at Morrison's Lodge near Merlin, 43 miles from Rogue Valley International-Medford Airport in Medford, OR.
The trips will run weekly June through August.
The outdoors + clean sheets = a happy camper.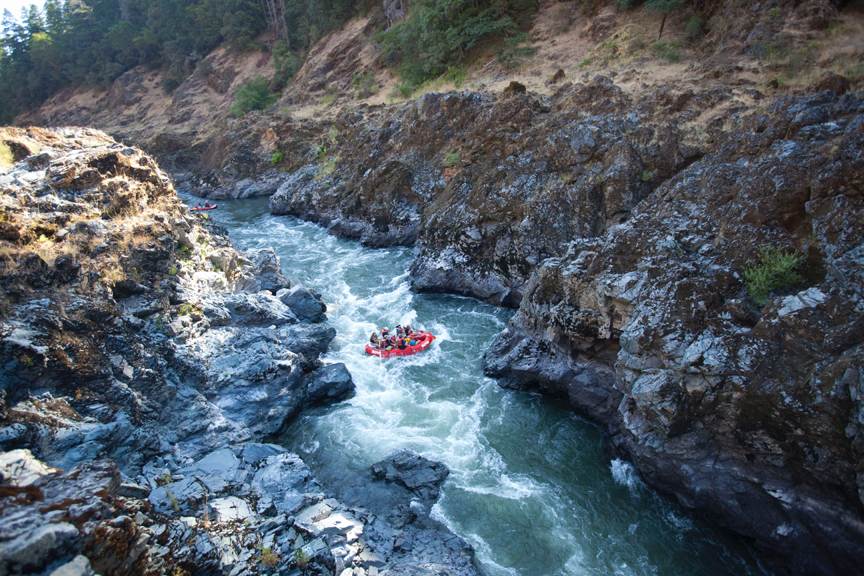 Photos courtesy of Western River Expeditions