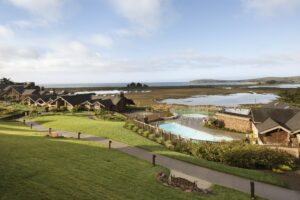 Across the Golden Gate Bridge and past the winding roads through meadows of green grass on Highway 1, you will soon land in the enchanting town of Bodega Bay. This quaint destination lends itself to a truly peaceful and relaxing getaway. And, if you're longing for a solo getaway that includes amazing views, an awesome massage, delicious food, and miles of coastal trails, then book a stay at Bodega Bay Lodge. The Lodge is a cozy inn perched atop a tranquil bluff overlooking the Pacific Ocean. The crown jewel of the resort is the pool and hot tub that has endless views of the bay.
If you happen to find yourself is 24 hours of free time, here is my perfect itinerary for you.
4:00 PM Check into the hotel and relax in your room.
5:00 PM Everyday in the lobby complimentary wine and cheeses are paired and you can enjoy sampling a local winery's selection.
6:00 PM Enjoy a sunset dip in the hot tub and feel free to savor the view with a glass of sparkling.
8:00 PM Dine at their Drakes Sonoma Coast Kitchen. Chef Jeff Reilly has established close relationships with local organic family farmers, ranchers, fishermen and artisan cheese makers to create a fresh and innovative menu. Everyday is an adventure! Do order the crab cakes and finish with a piece of Jeff's Mom's Chocolate Cake.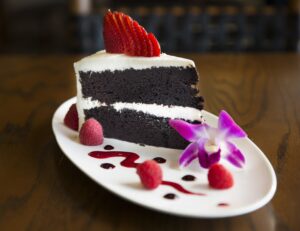 10:00 PM Head back to your room, light the fireplace and enjoy an in-room nightcap while snuggling up with a good book in front of the fire. Or, you can grab a rocking chair outside of Drakes. If the sun is still out, grab a pair of their patio binoculars, you might be able to see migrating whales, spot coastal birds, or follow the kite surfers in the distant harbor.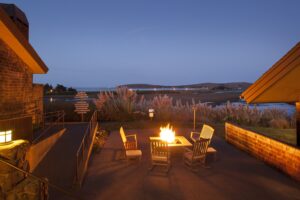 8:00 AM Order breakfast in bed and they will deliver it to your room where you can stay in bed and catch up on your leisure reading. Ask for a late check out!
10 AM Go for a hike or bike ride down to the water's edge. Just 10 minutes walk from the Lodge is Doran Park Beach. It is a sheltered two-mile stretch of sandy beach and a picturesque place to swim, surf, build sand castles, picnic, fly kites or simply stroll along the shore hand in hand. The Lodge has bikes that you can use to ride to the beach.
11 AM Get a massage. With two tranquil spa treatment rooms and in-room spa services, enjoy complete relaxation as they tailor your treatment to instill bliss from temples to toes. From their signature warm shell massage, decadent Cabernet grape sea scrub or sea enzyme facial indulges in their massages, facials and signature body treatments inspired by the healing powers of the Pacific.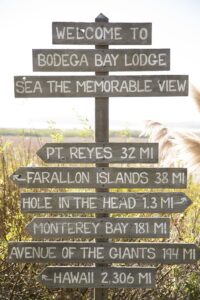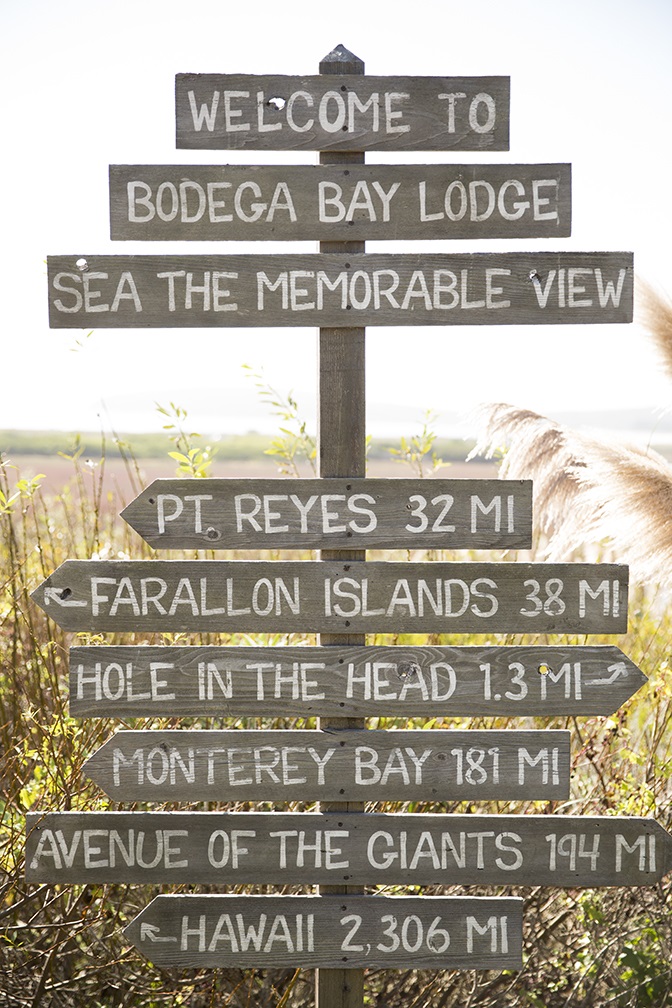 End your stay with a dip in the pool or a beautiful lunch poolside. This is a truly sublime was to spend 24 hour of pampering yourself!
103 Coast Highway One
Bodega Bay, California 94923
Phone: (707) 875-3525
Email: reservations@bodegabaylodge.com