Palm Springs used to be the Hollywood elite's playground. Here's why. Only a two hour drive east from Los Angeles, you're transported to a time when midcentury modern architecture ruled the day. The city is clean, the air is warm, the shops and restaurants inviting, the palm trees sway, the mountains call. Side note, the city is very LGBTQ+ friendly.
You'll need a place to stay for the night, or three. Behold Alcazar Hotel, located one block from shopping and good restaurants. The hotel is surrounded by palm trees and bougainvillea, and a comforting key-only access gate. Not that you have to worry, this is a safe area. Alcazar is located one block from destination-worthy shopping and dining. Like most of Palm Springs, the area is flat, perfect for a self-guided tour on the Alcazar loaner bicycles. One note, take the backroads built for bike travel, the main throughways are more car friendly.
Back to Alcazar. Good clean outdoor pool and hot tub, lounge chairs, towels and water. Super friendly staff. A selfie hanging by the pool with your besties is totally Instagramable.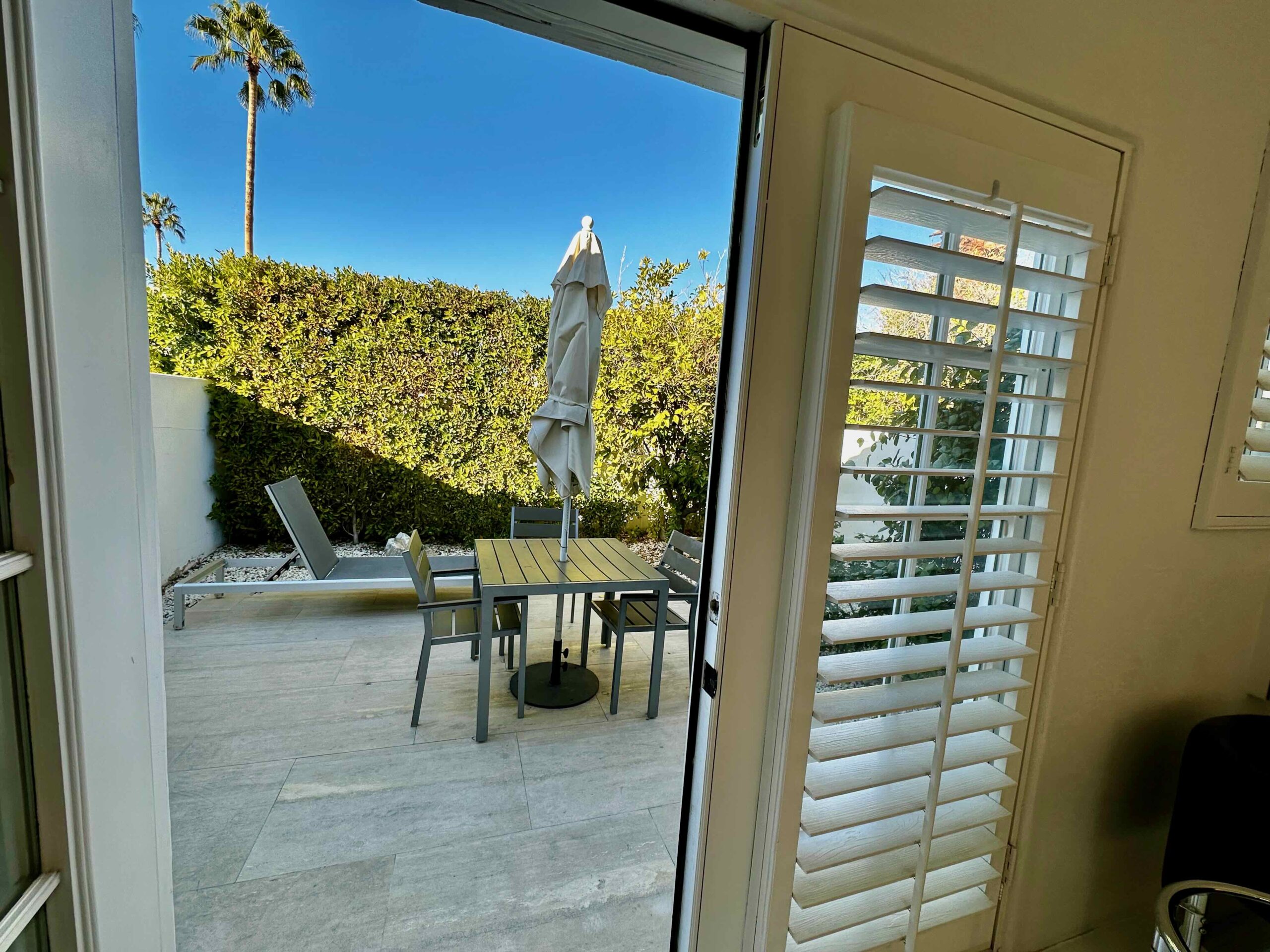 The rooms are modern and clean, comfy bed, lux bedding, and some downstairs have private patios.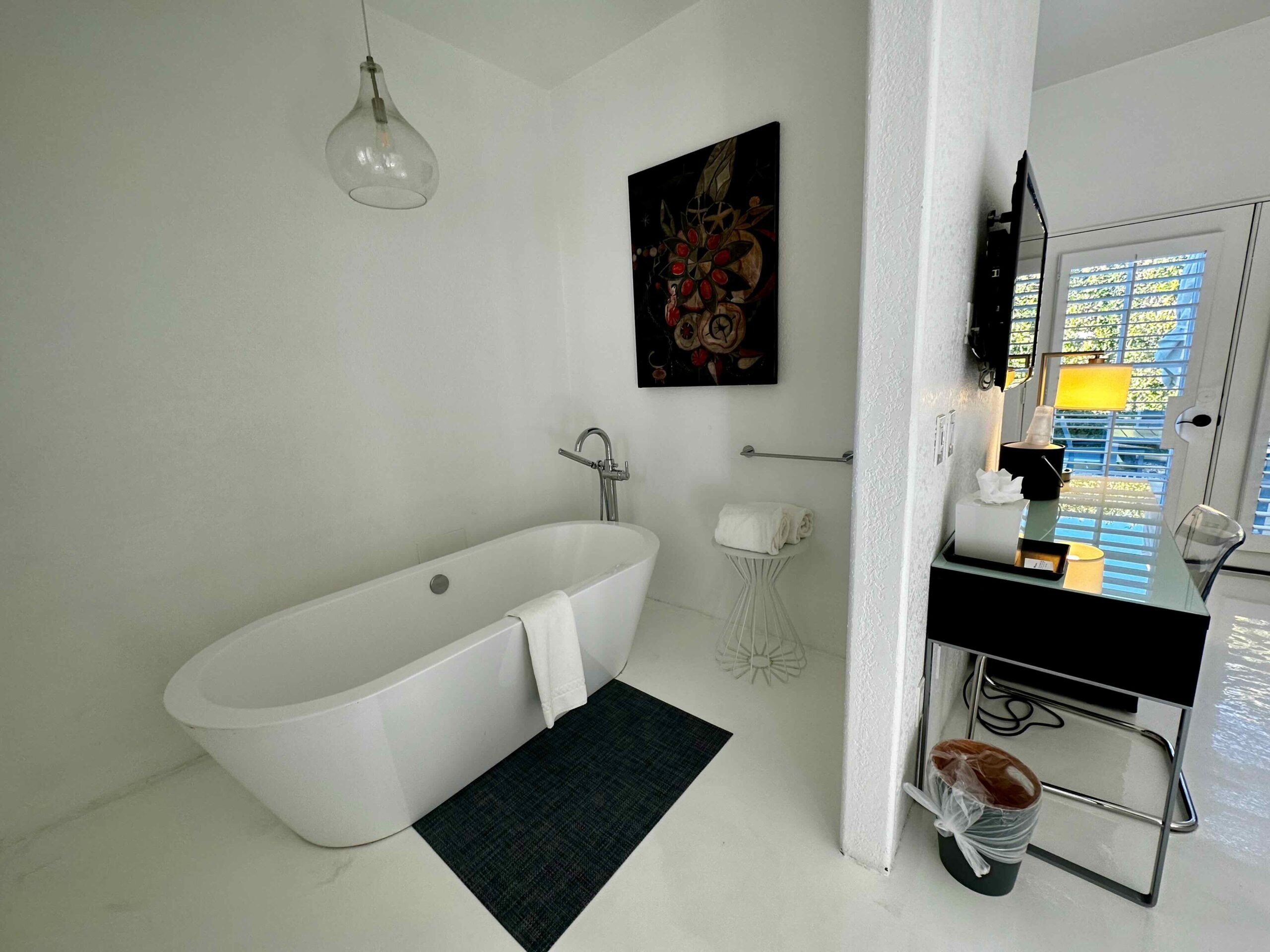 Best of all, bathtub alcove. The few people at the pool were pretty laid back, doesn't seem like a great fit for families with children, although the hotel accepts good doggies.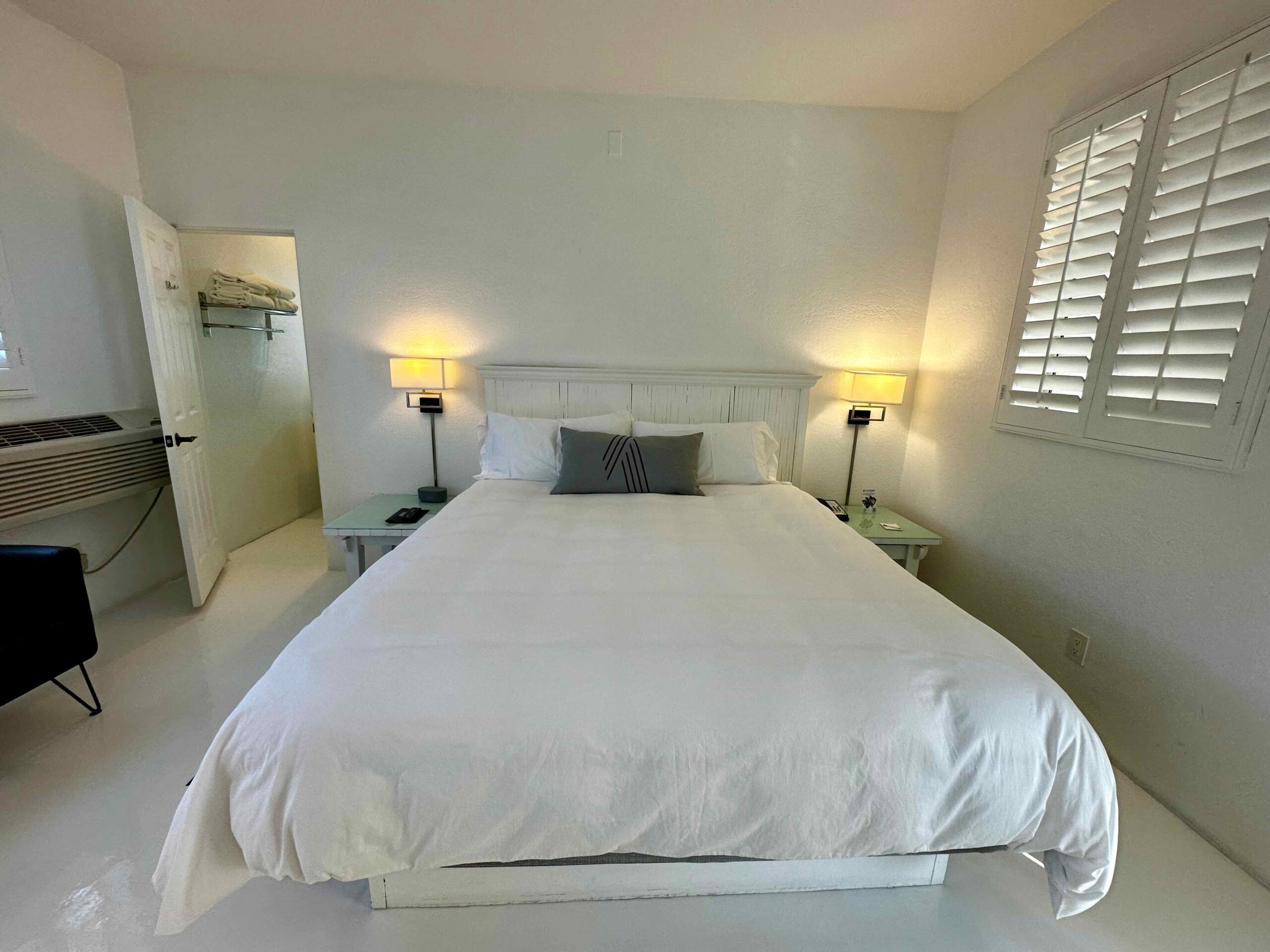 My recommendation is to select a room upstairs away from the pool.
Your experience will only be slightly diminished if you're a princess like me, highly sensitive to noise.
Downstairs you can hear every time the shower or bathtub faucets are running upstairs. First thing, unplug the loudly buzzing fridge. I don't know why 95% of hotel fridges are plagued by this. And then there's the unavoidable speakers, sounding like a low end car speaker going in and out of range. But that's just me. The people at the pool didn't seem bothered.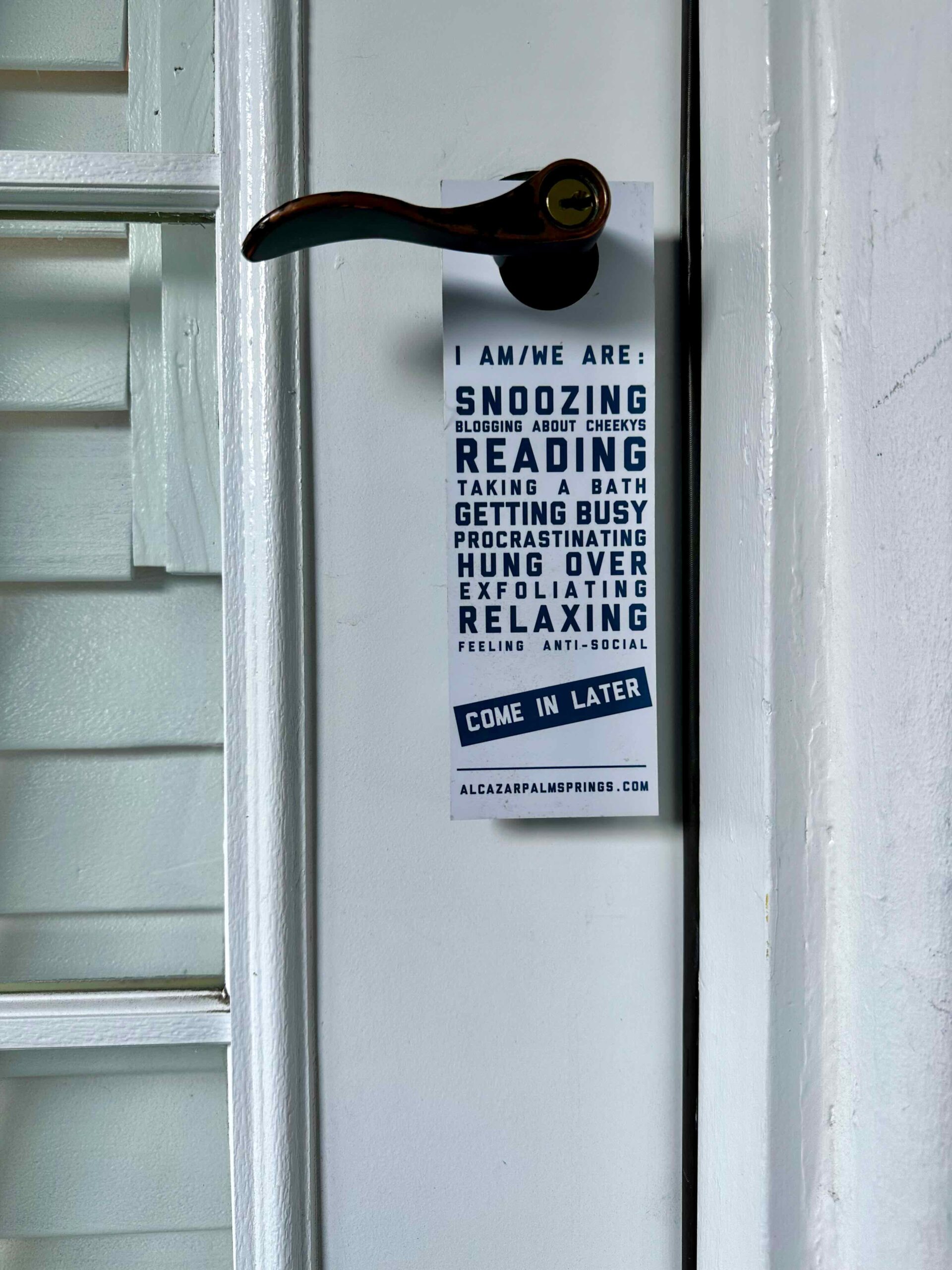 Visit Palm Springs, Stay at Alcazar. No regrets!