When I began planning my adventure in Scotland, I naturally asked all my friends for advice on where to go. A friend of a friend said I HAD to visit the Isle of Iona, as it was a completely magical place. OK…so I got out the map and located it. Hmm…it was part of the Hebrides Islands, a little isle off the coast of the Isle of Mull, off the coast of Oban. It didn't sound like the easiest place to get to, but I was determined to make it happen. And, it turned out it wasn't as difficult as I originally thought.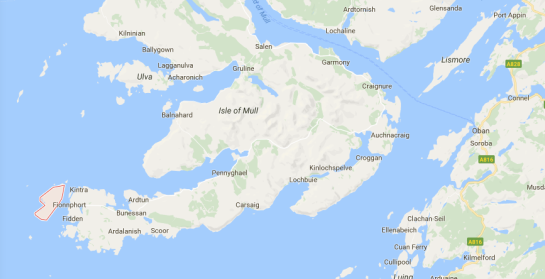 To get to Iona, I purchased a full day, round trip tour from West Coast tours. I bought my ticket almost 6 months in advance (not that you have to), and I lucked out big time on the weather — cool and sunny! We departed Oban just before 10 in the morning and enjoyed a scenic 50 minute ferry ride to Craignure on the Isle of Mull. From there, I hopped on a bus and took an hour and half drive across the ruggedly beautiful Isle of Mull. The driver gave an informative and sometimes humorous commentary during the journey.
Then it's just a a 15 minute ferry ride over to Iona. Once I debarked in Iona, I just started walking. I knew the main thing I wanted to see was the Abbey, but you never know what you'll encounter along the way. And what did I find??? An incredible jewelry gallery, Aosdana! Honestly, this was about the last thing I ever thought I'd find on this remote island.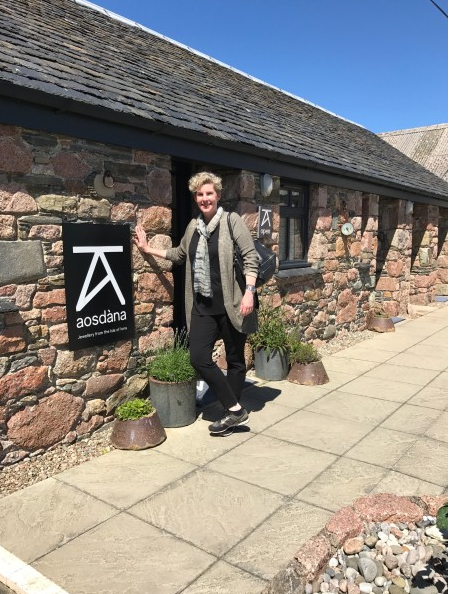 Aosdana "derives from an ancient Gaelic word and is the collective term for the bards of old whose role was to record the histories and genealogies of the land, through poetry and music." It all started with local jewelry designers, Alex and Euphemia Ritchie and Iain McCormick. In 1996, Iain gave a young female relative, Mhairi Killin, the wealth of his expertise and designs. In 2003 Mhairi opened Aosdana, where she showcases this work, as well as the work of many other Scottish artists. I was extremely impressed by the gallery, both in its clean displays and breadth in style of work. Here's a peek inside the gallery.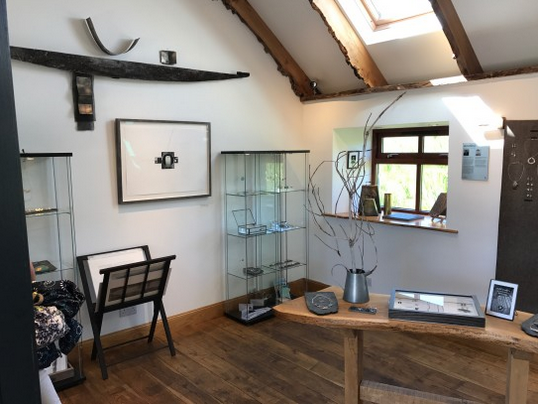 I was very drawn to this zoomorphic ring with a dark finish. Its pattern was so much more complex than any Celtic design I'd seen before, and I learned it symbolizes renewal of life and eternity of spirit. Love it even more!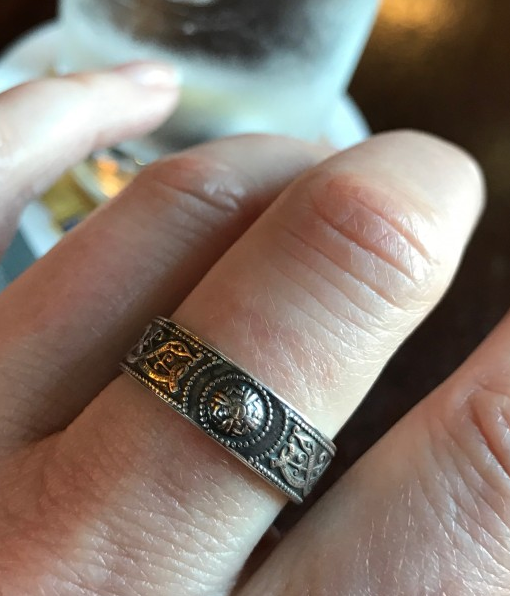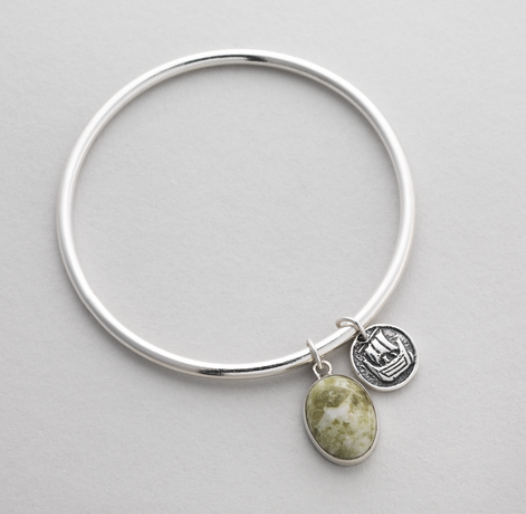 I was also intrigued by the green stones in many of the pieces, such as in this
charm bangle
. I discovered that these stones are often referred to as "St. Columba's tears" by the locals, and they sometimes carry of piece of it in their pockets to ward off drowning. It's a mixture of serpentine and white marble, and it naturally occurs in shades from lime to dark green.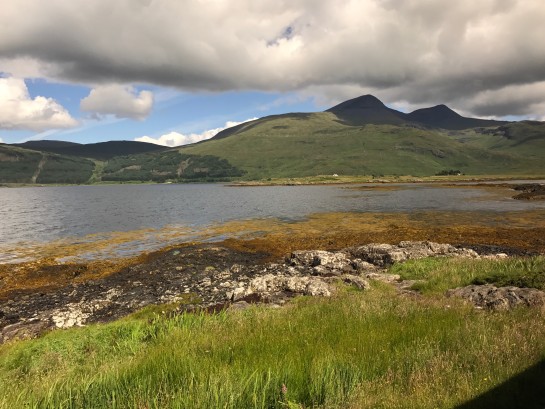 If you find yourself on the Isle of Iona, you definitely have to visit the Abbey. (It's just up the road from Aosdana.) It was founded back in 565 AD, and it's still in use today. Can you imagine going to services in such an ancient building? There was moss and ferns sprouting from the interior walls — truly a mystical place!
When walking back to the ferry landing from the Abbey, you'll pass Aosdana, and shortly thereafter come upon the Iona Heritage Centre. I found this a perfect spot for an alfresco cheese toastie for lunch. (translation: grilled cheese sandwich)
As I waited for my ferry back to Mull, I couldn't help but get lost gazing into the crystal clear and frigid waters.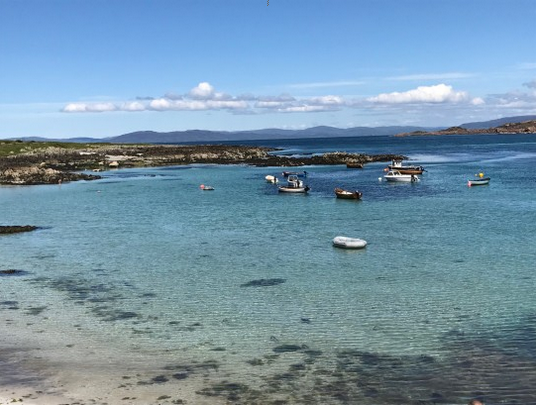 I'm so grateful that I followed the advice of my friend of a friend to visit this charming isle. If you find yourself visiting and you're looking for a great place to stay in Oban, I highly recommend Greystones. This immaculate, modern boutique hotel, run by Mark and Suzanne, has five rooms. It's the former private home of the director of Kimberley Diamond Mine. (Quite perfect for a jewelry blogger, don't you think?!) I can't rave over the views enough — and the yummy breakfast!
For drinks, enjoy the outdoor area at Oban Inn (established in 1790!), and then have a delicious seafood dinner at Eeusk.
To see more designers at this gallery – see the full article on my blog.