The San Francisco Film Festival presented the North American premiere of The Dry, a genuinely entertaining mystery/drama/who-done-it set in a fictional drought-ridden Australian town, a very dry town. The film is based on Jane Harper's bestseller, starring the eternally handsome Eric Bana as Federal Agent Aaron Falk, returning to his hometown after twenty years to attend the funeral of his childhood friend, Luke. From the start you know there is an abundance of dark secrets swirling about.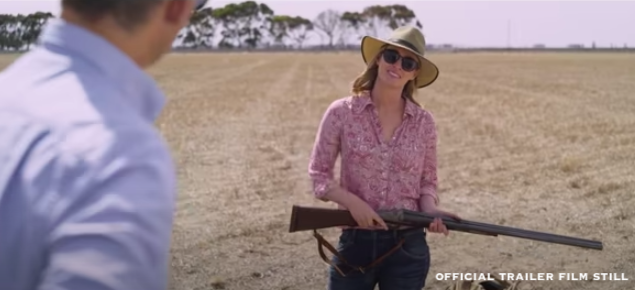 The only friendly face is Gretchen, his teenage crush. Their reunion oozes sexual tension. She was present, along with him and Luke when their pal Elle turned up drowned in the swimming hole. Since that day fingers have been pointed squarely at him. A dead animal head on his car, and other terms of endearment, hint that bitter resentments remain.
Agent Aaron reluctantly agrees to stay in town to investigate Luke's alleged murder of his family and subsequent suicide. Old wounds resurface, forcing Aaron to relive past traumas and look for answers under rocks best left unturned. Will Aaron and Gretchen get back together? Did Luke really kill his family and himself? Who really killed Ellie? Some say she drowned herself, others blame Aaron, Aaron suspects someone else. There's a lot of madness to go around.
The Dry is a clear Oscar contender. The many plot twists and turns will keep you guessing until the jaw-dropping conclusion you never saw coming.