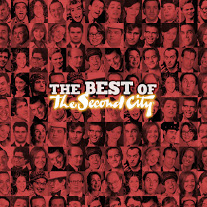 This is a show that you will not want to miss!
Second City, a comedy troupe and a Chicago landmark, is truly a national treasure – as American as Apple Pie!
And, for those of us who grew up on Saturday Night Live and In Living Color, Second City is hallowed ground…the birthplace of improv and a tabernacle of amazing talent. Launching the careers of Tina Fey, Stephen Colbert, Steve Carell, Bill Murray and more, Second City is an icon and will forever be an integral part of our cultural heritage.
Now, The Best of Second City  proves creative sketch comedy reaches beyond geographic borders and delights all generations.
Second City hits the road this month for a whirlwind tour to share the comedy troupe's trademark improvisation, best satirical sketches, songs and a trail of laughter with the world.
In early 2015, the tour graces Northeast Florida's River City, Jacksonville, with one high-energy hilarious performance – Saturday, January 31st.
Divas, this show is sure to be a sellout.
Second City's contagious comedy energizes and entertains die-hard fans and new converts alike.
The crazy antics, characters and laughter live on, promising to captivate and capture the hearts of audiences for years to come.
Sneak Peak Preview – Click Here
Jacksonville Show Date: January 31, 2015; 8 p.m.
Location: Times-Union Center's Terry Theater; Jacksonville, Florida
For more information and tickets, visit the Artist Series Website.
Other select city 2014-2015 tour dates:
 New Orleans, LA /McAlister Auditorium: 11/12/2014
Largo, FL/Largo Cultural Center: 1/15/2015
Naples, FL/Daniels Pavillion: 1/29/2015-1/30/2015
Green Bay, WI/ Weidner Center of Performing Arts: 4/16/2015
For the full tour schedule, visit the official Second City Tour Website.