With the emergence of Space Tourism, Astronomy is top of mind with advanced research in the fields of Astrophysics, Astrogeology and Astrometry.
Simply put, Astronomy is now poised for mass appeal and is no longer strictly for science nerds.
Those science nerds are now leading the mission to expand space exploration.
SpaceX, Blue Origin, Virgin Galactic and other newcomers to the industry, can't keep up with the growing demand. The space industry in exploding like a supernova!
Dreams are now a reality. "We can now go to where no man has gone". The possibilities are limitless and we are up for the challenge. Or, as Toy Story's Buzz Lightyear said so eloquently "To Infinity and Beyond".
Preparing for that extraterrestrial adventure takes time and knowledge.
What better place to follow your passion, than a planetarium.
You don't have to be a space explorer or scientist to appreciate the storytelling behind every exhibit or planetarium show.
My recent visit to the Adler Planetarium in Chicago only fueled my growing desire to learn more about the Universe and space travel.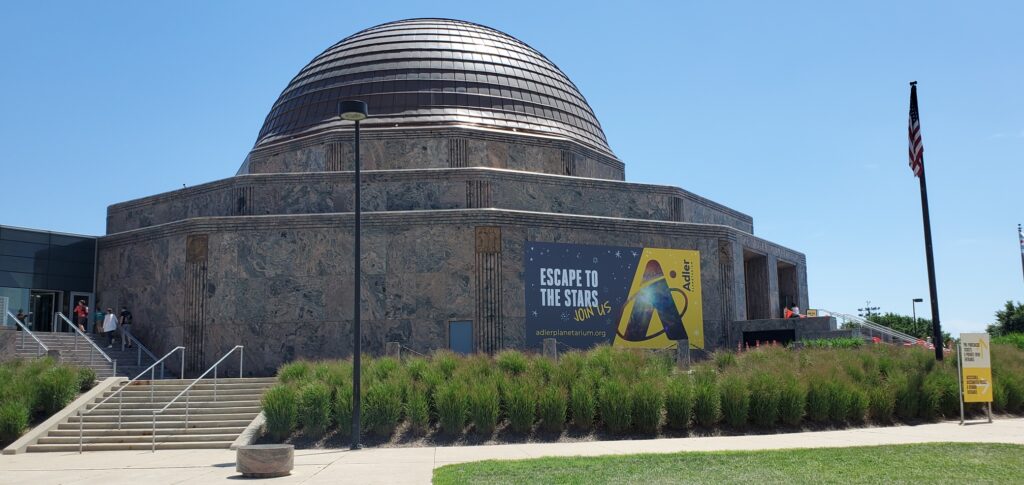 Fast Fact: The Adler Museum was the first museum in the United States. It opened in May 12, 1930 and was declared a National Historic Landmark in 1987.
The Adler Planetarium is part of the Chicago Museum Campus, also home to the Shedd Aquarium and The Field Museum. Despite the proximity, it is not advisable to try to see more than one of these iconic institutions in one day.
A good starting point is the Adler's Our Solar System Interactive Exhibit.
It will provide a refresh of early middle school lessons and a new perspective on the Earth's relationship with other planets.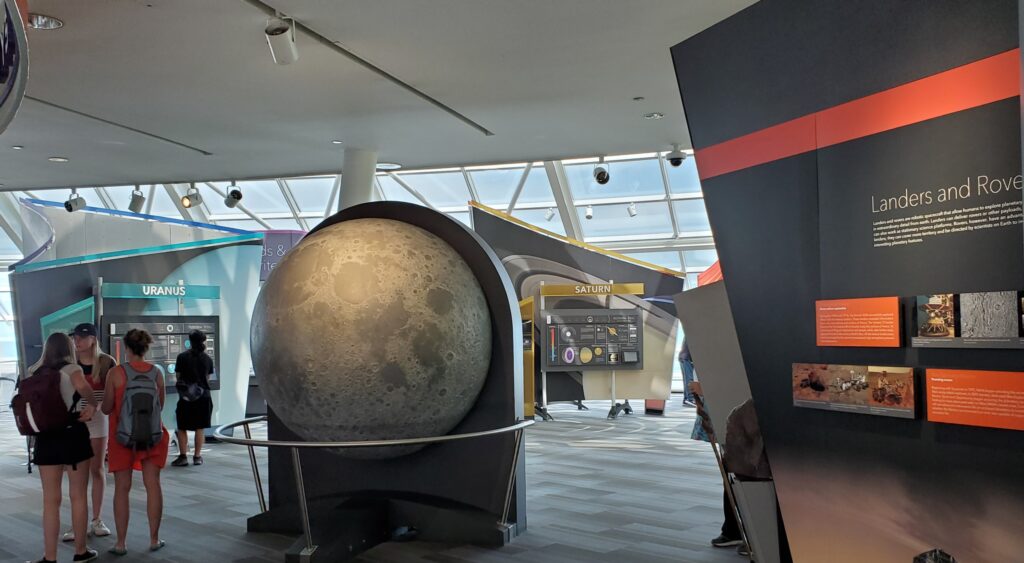 The highlight of the exhibit are the unique rocks on display. Each display, allows visitors to connect with scientists that share the fascinating facts and stories behind a meteorite that left a crater in the Arizona desert, Moon rock, and a piece of Mars.
After learning more about the solar system, it is time to learn how man is navigating these strange new worlds with two important not-to-be missed exhibits.
First up, is the NASA's Roving with Perseverance exhibition featuring full-scale models of both the Mars Perseverance rover and its sidekick helicopter Ingenuity.
This is chance to see these models up close and demonstrate the scale and marvel of these high-tech explorers: Perseverance "Percy" is as big as a small car. Ingenuity "Ginny" is small and light but can travel faster than its 6-wheeled partner. And, Ginny is the first aircraft to ever fly on another planet.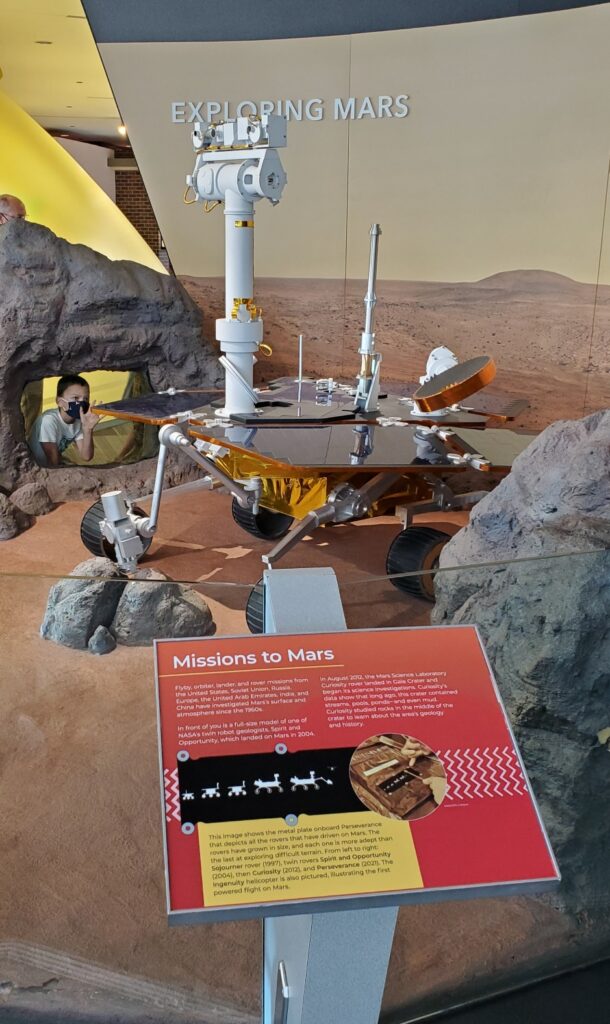 Fast Fact: The Mars 2020 Perseverance is fifth Rover to travel to Mars, successfully landing on February 18, 2021. The journey took about seven months.
The Adler's Mission Moon exhibit will give you personal insight into man's journey to space. The exhibit explains how the United States became the first nation to put a man on the Moon and what it's really like to be an astronaut.
If you are up for a challenge, join the crew of Apollo 13 as they face a life-threatening situation where "failure in not an option". The simulation allows you to make real decisions, determining what is truly expendable with a flip of a switch to save the mission.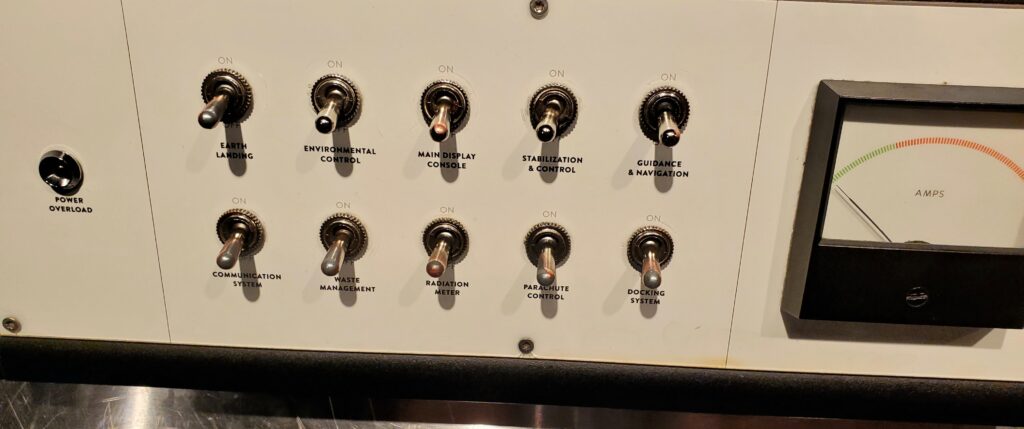 The Gemini 12 Space Capsule and other NASA artifacts like the Apollo 8 backup spacesuit and portable life support system are highlights.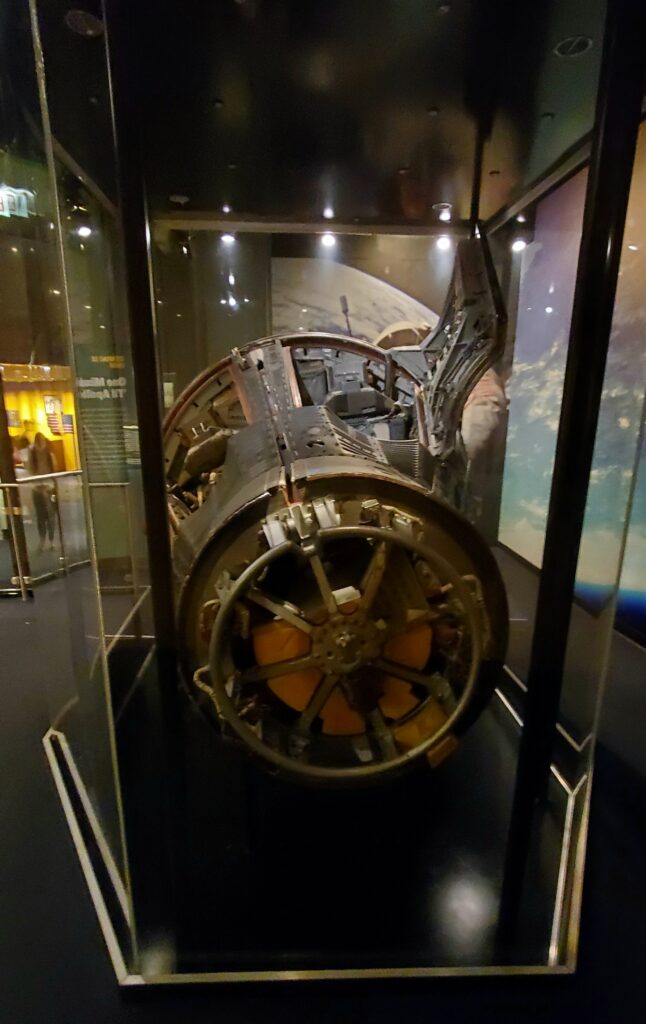 My favorite exhibition, Astronomy in Culture covers early exploration. Astronomers have studied the sky for thousands of years. The exhibition, features rare and spectacular instruments, from spheres to sundials, spanning four centuries. Telescopes: Through the Looking Glass, showcasing a 17th Century treasure, was a close second.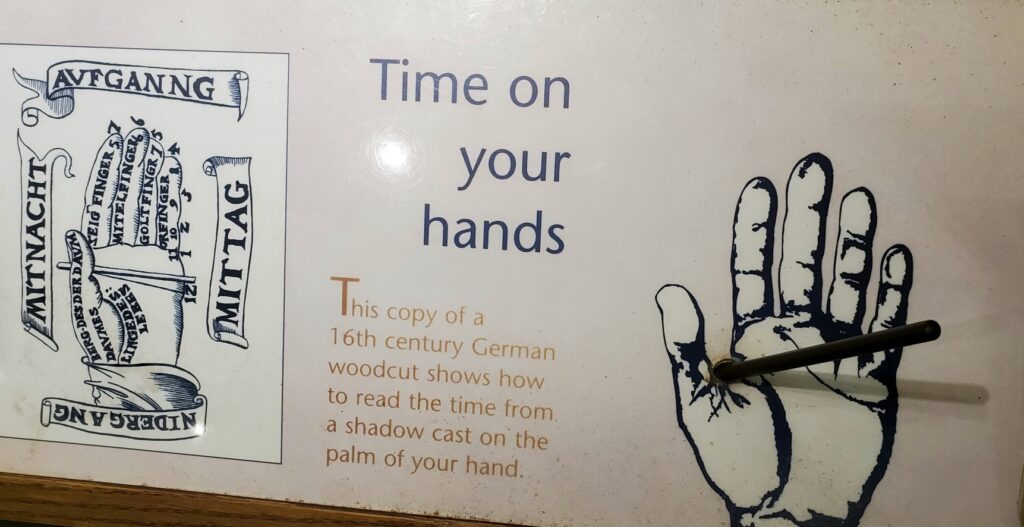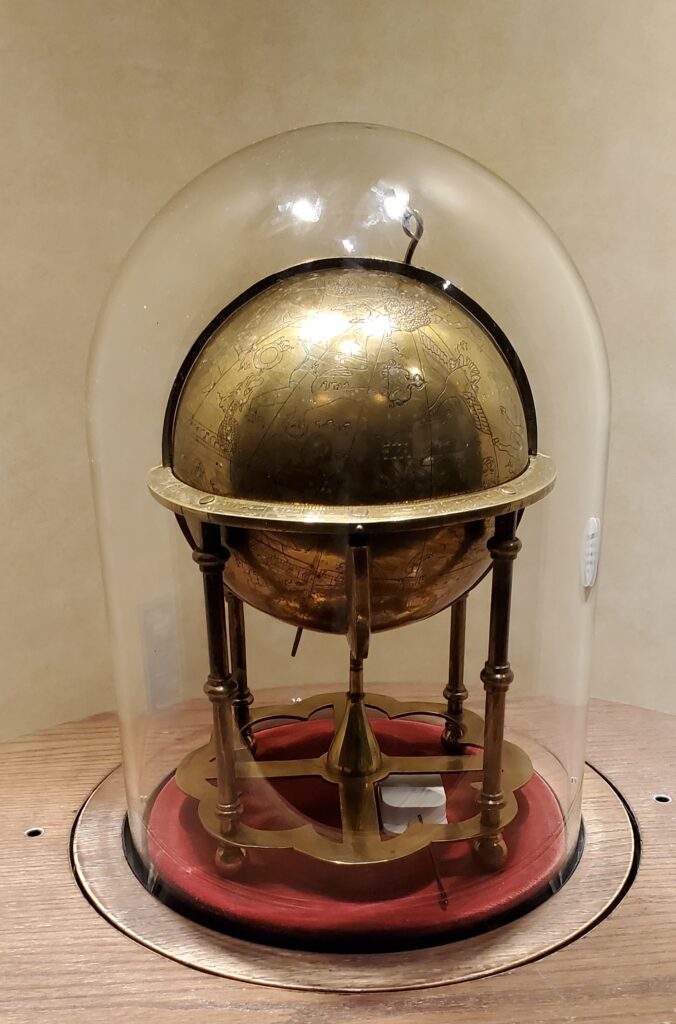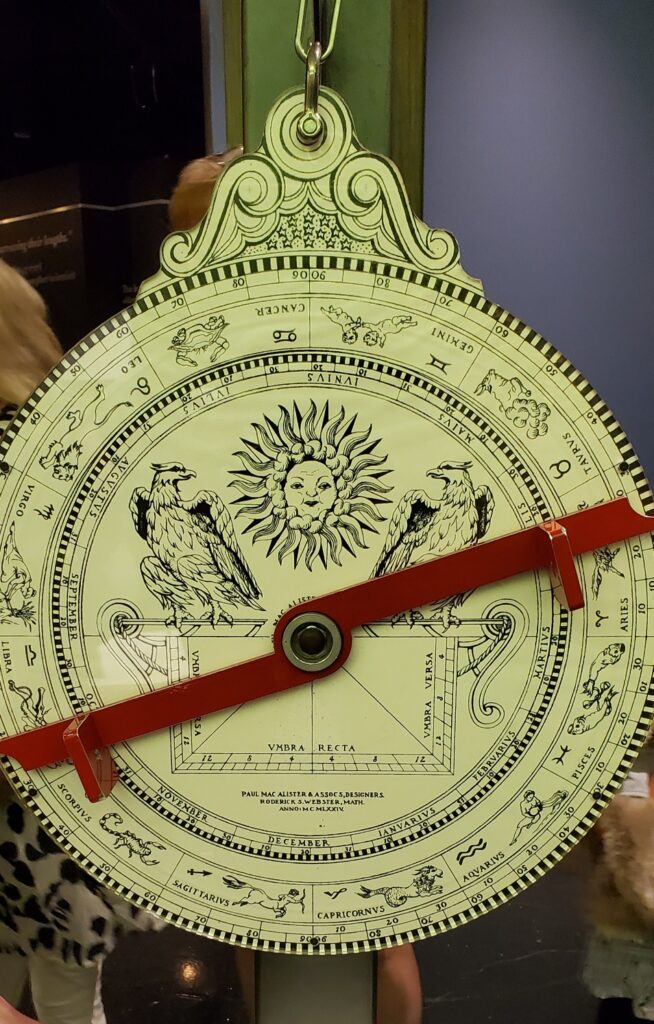 There are many more noteworthy exhibits and experiences that can be discovered at the Adler, but if limited in time, be sure to include a planetarium show in one of the Alder's two domed theaters.
Top Picks:
Destination Solar System: Passengers travel hundreds of millions of miles in just seconds on a futuristic adventure-filled tour led by Jesse, an enthusiastic, knowledgeable but inexperienced tour guide, and Max, a highly advanced, fully-integrated onboard computer.
Skywatch Live: Features stargazing and the night sky over Chicago like you've never seen it before. You'll learn how to navigate by starlight, get to know the stars behind your favorite constellations, and witness the incomprehensible vastness of the universe without ever leaving your seat.
Location: Chicago's Museum Campus
1300 S. DuSable Lake Shore Dr.
Chicago, IL 60605
Adler Planetarium Hours:
Monday thru Sunday: 9:00 am to 4:00 pm
Extended Hours on Wednesday: 4:00 pm to 10:00 pm. Closed Thanksgiving and Christmas.
For more information, visit the Adler Planetarium online.