A visit to a day or resort spa is an indulgence missed by many.
Divas know that even a simple facial can be a cathartic experience inside and out.
In these times of COVID, a little TLC goes a long way to keep your spirits and your skin uplifted.
A renewal regimen with the right product line is key to achieving a healthy, radiant glow. Baby boomer skin like mine, forever thirsting for nourishment and hydration, requires special attention. Navigating the world of skincare to find the holy grail can be challenging. Perhaps, it is all about genetics. Good genes or not, I believe that we all need a little help to look our best.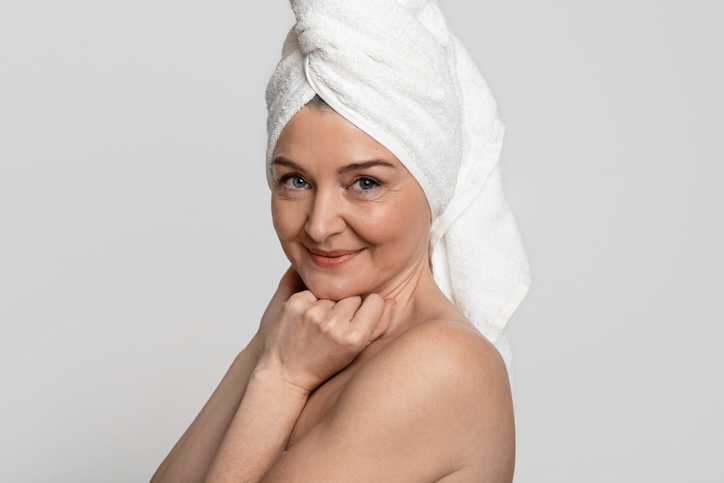 We spend lots of money on cosmetics to enhance features and hide flaws, but often fail to focus on the foundation. The skin is like a canvas. Remember, if you paint on a rough and cracked surface, you will never create the desired smooth masterpiece. Yes, there are fillers and plastic surgery, but non-evasive options are safer and less expensive.
If you can't get to the spa for a service, bring the spa to you!
A take-home beauty bag of transformative products is the next best thing to being there.
My latest discovery is a boutique skincare line by DermaMed Solutions, headquartered in Pennsylvania. In 2012, the spa equipment and skincare manufacturer expanded into the retail market with dmSkincare™, a comprehensive line of nutritious natural products.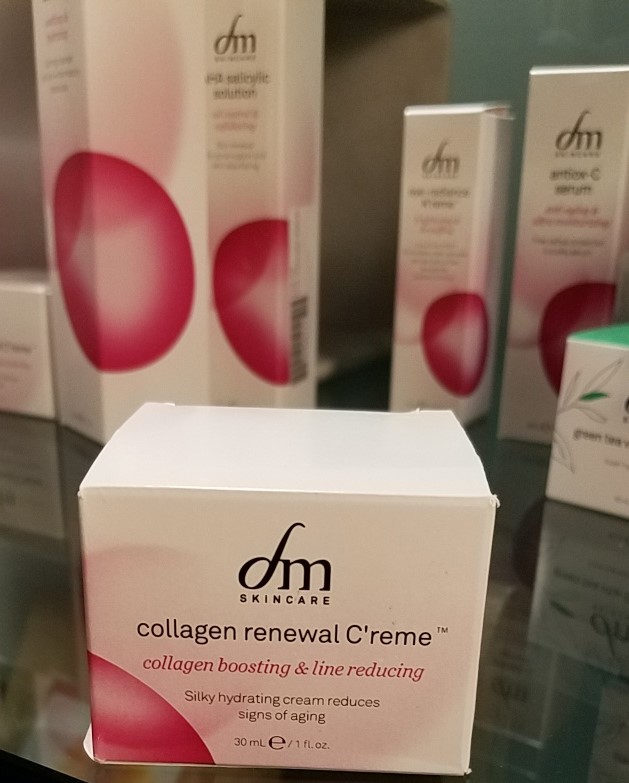 I was introduced to dmSkincare™ at the grand opening of Circle of Wellness in St. Augustine. I applaud the new spa on the event execution; the tours were intimate, engaging and followed all social distancing guidelines.
At first glance, the Derma in the brand name was confusing. There are so many products with similar sounding names.
But this company is unique in its approach. DermaMed Solutions strongly believes "the condition of your skin is a reflection of your total well-being".
Beautiful skin requires a whole-istic approach.
DermaMed Solutions' dmSkincare™ offers safe and effective products, for all skin types, that deliver clinical results without a prescription. They may be a smaller company in the skincare industry but they are big on reputation.
A commitment to natural ingredients and quality products prevail.
Products are free of toxic ingredients like petroleum, paraben, phthalate, sulfate, artificial fragrance and dyes.
Anti-inflammatory botanicals, plant-based antioxidants and natural oils are core to the dmSkincare™ custom care formulas.
"All products are dermatologist-tested, aesthetician-approved" –dmSkincare™
The dmSkincare™ line is extensive – from serums to CBD (cannabidiol) lotions. You will want to dig down deeper to match products to your needs.
My take-home trio, an early birthday gift to myself, has already worked its magic. I wanted to stick to a simple routine – cleanse, replenish and repair. The spa's esthetician made some wonderful recommendations. I opted for gentle Botana Cream Cleanser with calming botanicals, the Collagen Renewal C'reme™ with power of Vitamin C and the Eye-Radiance K'reme™ rich in grape seed extract.
After 30 days, my skin looks and feels hydrated. My fine lines have softened. And, the tiny dry patches near my hairline have disappeared. The puffiness under my eyes is still a challenge. But I recognize dramatic change will take time and understand that nutrition, proper rest and drinking lots of water are also important to the skin rejuvenation process.
For over 20 years, DermaMed Solutions has been a recognized innovator in microdermabrasion and facial rejuvenation technology. So, it is no surprise that the new retail product line has been well received.
The skincare line is coveted by discerning professionals who want to offer only superior products to clients. Take-home solutions need to be the best extension of their in-spa services by maintaining and elevating results.
Client safety and satisfaction are always top-of-mind; dmSkincare™ products nicely complement services and can be safely used in conjunction with chemical peels, photo rejuvenation and other skin treatments.
Stay Strong! Our wardrobe of masks will soon be memorabilia.
Enjoy a spa-escape, even if only ten minutes of quiet time. Your body and your skin will thank you.
Product Highlights:

A gentle cleanser, perfect for sensitive skin, formulated with natural ingredients to cleanse the skin without drying or irritation. Soothing and hydrating. Featuring calming botanicals, calendula a sativa oat and powerful antioxidants. Sodium PCA and Safflower Seed Oil contribute moisture and support skin cell integrity without being comedogenic. Now available in a gel formula.
120 ml/4 fl. oz. airless pump bottle; Suggested Retail: $40
Vitamin C, Edelweiss and Teprenone are blended in this silky, light-weight, yet highly effective moisturizer with skin renewal and protective properties.
The formula's key ingredients have been shown to:
• support skin's crucial protective barrier and increase skin's resistance to external stress factors
• support cell survival, improving skin tone and appearance
• enhance the skin turnover and aid in collagen formation
30 ml/1 fl. oz.; Suggested Retail: $62
This luxurious cream illuminates the under-eye area with light diffusing, natural pigments. Haloxyl™, a peptide blend, promotes skin firmness while helping to reduce pigment and inflammation. Teprenone (Renovage®) fights signs of aging by helping to increase the lifespan of telomeres (cell protectors); creating healthy, youthful looking skin. Vitamin K and resveratrol combine to support healthy capillary function which helps against the formation of dark circles and pigment deposits.
18 ml/0.6 fl. oz.; Suggested Retail: $57
Available at Select Spas and Skin Care Professional Offices
For more information and direct retail ordering, visit the DermaMed Solutions' dmSkincare™ website or call 610-358-4447