Tuesday, November 29th, 2011
Fa-la-la-la-fabulous finds for the Diva who wants to keep the Holiday Glow 365 days a year: Clarisonic Mia:This lightweight cleansing unit – perfect for home and travel – packs a lot of power in a small package. The patented sonic technology produces over 300 movements per second creating a gentle "micro-massage" that deeply cleanses without
Monday, February 14th, 2011
Exploring the sights, smells and shopping of Singapore on a typical hot and humid day can make any travel diva tired, torn and depleted. Just navigating through the crowded streets of Chinatown will do a number on...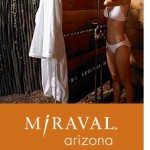 Thursday, April 16th, 2009
Looking for a spa getaway with a fantastic price? Leave the daily drama behind and recharge at Miraval Resort where time is yours alone. Get a grip – on a bicycle handle, a healthy culinary technique… even...