RAIN – A TRIBUTE TO THE BEATLES is back on tour celebrating the anniversary of Abbey Road with an historic show Abbey Road & The Rooftop Concert. RAIN brings the greatest hits of this epic recording to life, in addition to all your early BEATLES' favorites. This mind-blowing performance takes you back in time with the legendary foursome to relive music history. Abbey Road & The Rooftop Concert is a show that is a must-see for fans of all ages.
It has been nearly sixty years, since the BEATLES invaded America with their charm and talent. I was just a baby, but I remember the frenzy and their debut on the Ed Sullivan Show. RAIN-A TRIBUTE TO THE BEATLES honors the iconic band by keeping the magic of the music alive in concert halls and theaters across the country. Grab a neighbor, family member or a friend and join the Beatlemania Revolution. It is time to "Get Back to Where You Once Belonged"!
"The next best thing to seeing The Beatles" – Associated Press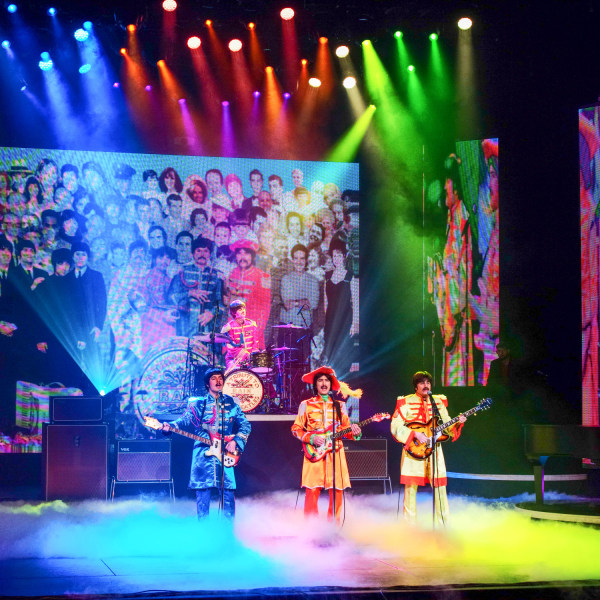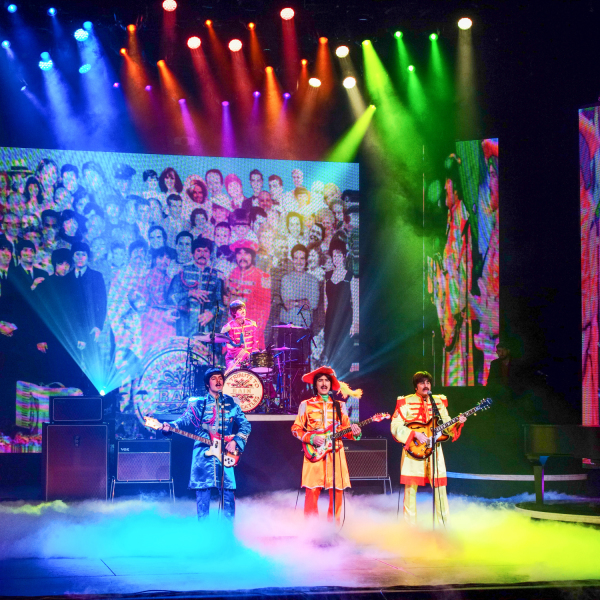 Select Tour Dates and Cities:
For more information and the complete tour schedule, visit the RAIN- A TRIBUTE TO THE BEATLES official website.
Photos Courtesy of Raintribute.com