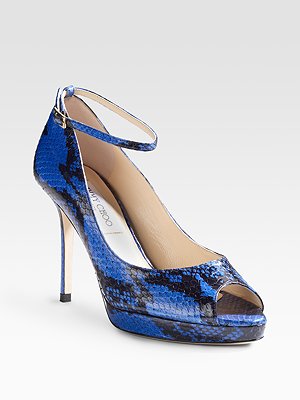 Ever since I finished reading the new Jimmy Choo book, I have become even more obsessed with someday owning my very own pair. Well ladies…. it looks like dreams do come true after all.
This autumn, British accessory brand Jimmy Choo will bring its international glamor and covetable shoes and bags to selected H&M stores. The collection will be available from November 14 in around 200 stores across the world. It is the first time that H&M is collaborating with an accessories brand, and—to celebrate Jimmy Choo—will extend its design vision for this collection to women's clothing to complement the accessories.
"Jimmy Choo's shoes and bags… add instant style to the simplest of outfits. This collaboration is particularly exciting because it's our first shoe designer collection." Margareta van den Bosch, creative adviser, H&M.
Yeeee! Can't wait! For more info check out the official H&M Press Release.