Cruising has seen an uptick this year with increased consumer demand, expanded destination and thematic offerings and the launch of new ships and lines.
Atlas Ocean Voyages, a relative newcomer, now three years in the industry, is getting noticed.
Launched during the height of a pandemic was a setback, but Atlas sailed through the storm and is now on the fast track as a real contender in a crowded category.
Understanding the levels of luxury cruising is much like understanding wine. It is all a matter of opinion or taste, based on individual perception and palate. But certain factors like cost, amenities and service all come into play. Atlas is working to define its identity as a boutique luxury line outside of the river cruise and larger ship experiences. A unique subtle difference can often be the deciding factor for a discerning traveler. This is where Atlas shines. Atlas Ocean Voyages, as its name implies, offers robust itineraries traversing seas, countries and continents.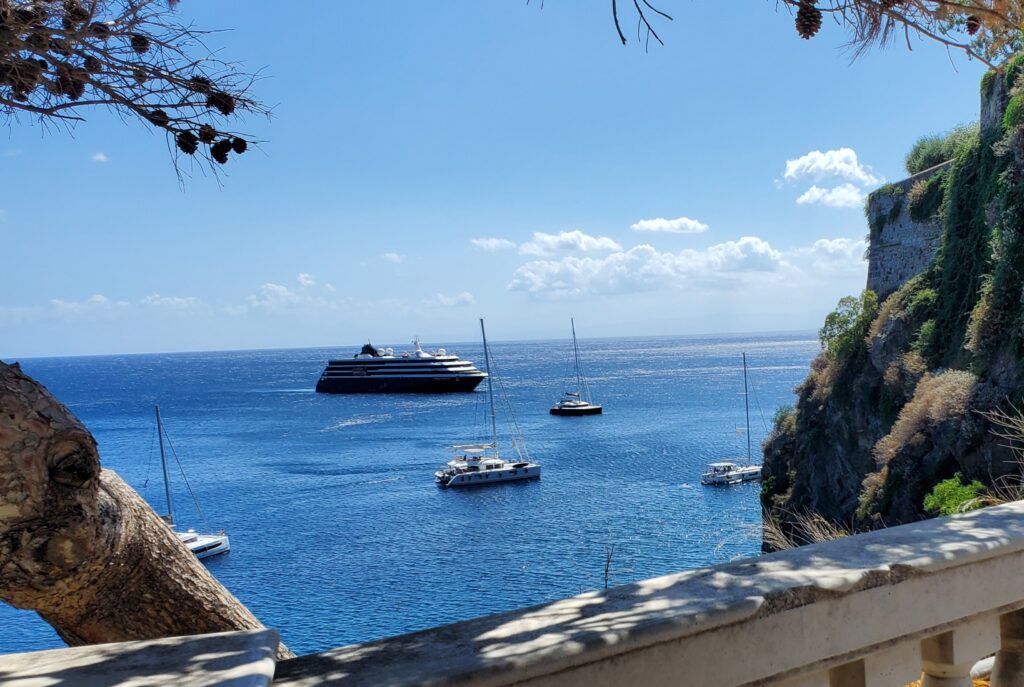 It is big enough to travel open waters, yet small enough to dock in ports where other ships cannot.
Atlas far exceeds a river cruise in its accessibility. The cruise line has found its special niche "sweet spot" in its Wilderness & Wildlife Expedition Adventures. The Antarctica and Arctic Circle itineraries on polar-ready yachts have elevated the Atlas Ocean Voyages brand.
The cruise packages have perks at a good price point. Private charter jet service, transfers, lectures and naturalist guided landings are all standard, in addition to a long list of all-inclusive onboard amenities.
New cruise itineraries are added every season and celebrated popular cruises are refined to enhance Atlas Ocean Voyage cruise travel opportunities the overall guest experience.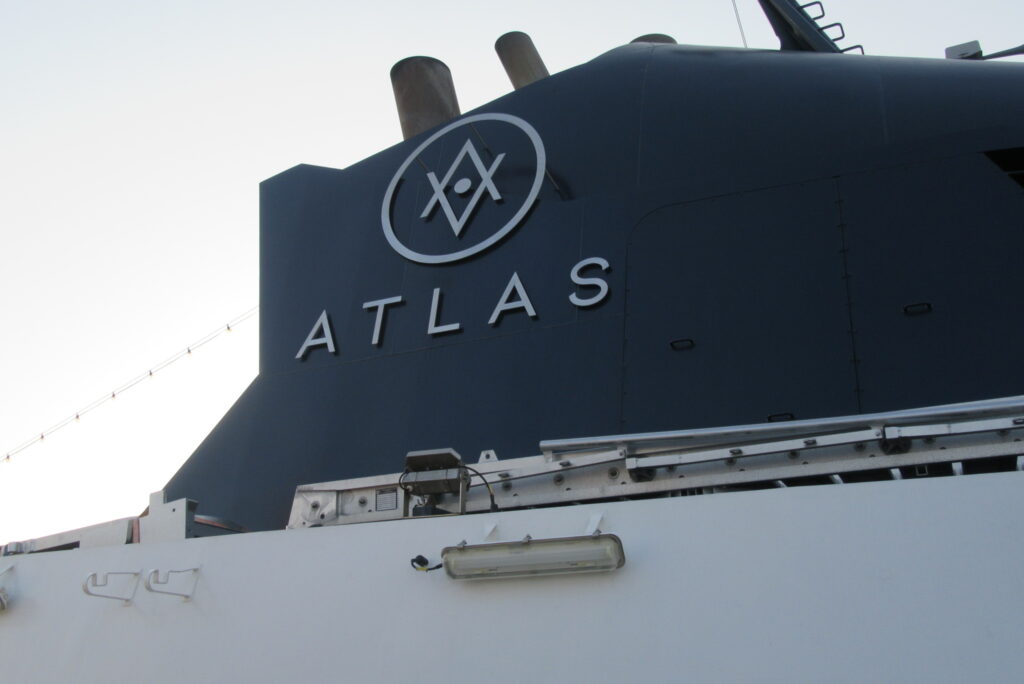 Cultural and epicurean "Immersion" cruises are now part of the mix.
From the Amalfi Coast to Antarctica, the destination cruises are designed to engage, educate and provide guests an escape from the ordinary.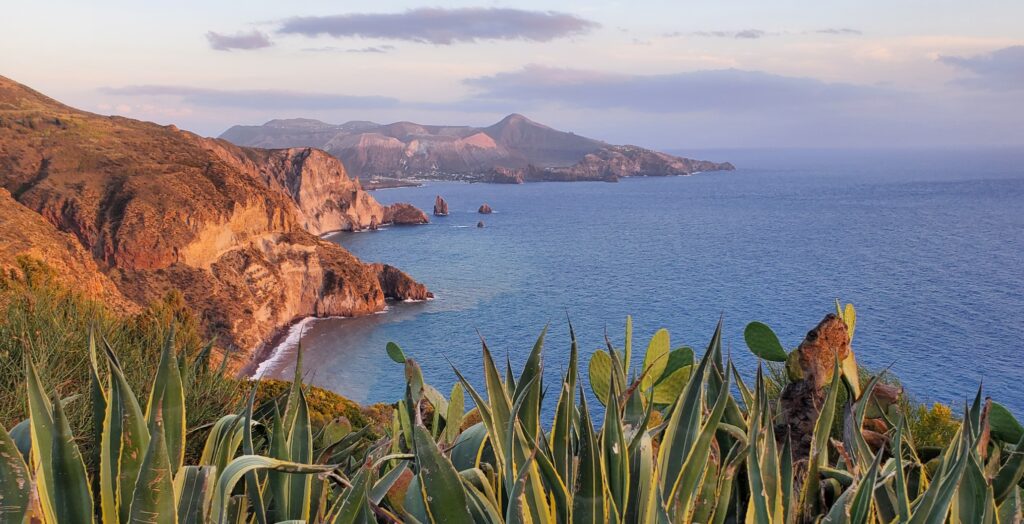 I joined the Atlas World Navigator in Malta for a 9-day cruise from Valletta to Barcelona with scheduled stops throughout Sicily.  At first glance, the ship was a stand out. The World Navigator, with its classic polished exterior, graced the dock like a grand yacht, making the nearby cruise mega-ship appear boorish and ridiculous.
I was assigned a Veranda stateroom on Deck 6. After a few days, I was pleased to learn than Deck 5 and Deck 6 were preferred decks. Good to know for future bookings. My room was well-appointed. Just under 300 square feet, it was much larger and nicer than my own bedroom at home. The stateroom featured a queen bed, a balcony, sitting area, flat screen tv and even a stocked mini-bar. But it was the walk-in shower with an adjustable rain head and body jets combined with the L'OCCITANE bath gel that made me smile, especially after a long day of touring. My cabin steward always made sure I had everything I needed from fresh towels to a replenished fridge.
The onboard service is superior given the 1:1 crew to guest ratio.
Atlas World Navigator accommodations vary. There are several smaller oceanview staterooms, each 183 square feet in size, on the lower decks. Not my favorite, given the room's tiny window. But a nice match for "value-minded" cruisers who don't want to splurge on a balcony. Or, one can opt for a Horizon stateroom, similar in size to a Veranda but without a full balcony. The Horizon layout offers greater interior space with more seating and an oversized window that you can open for views and a bit of fresh sea air. There are deluxe versions of each and several suites.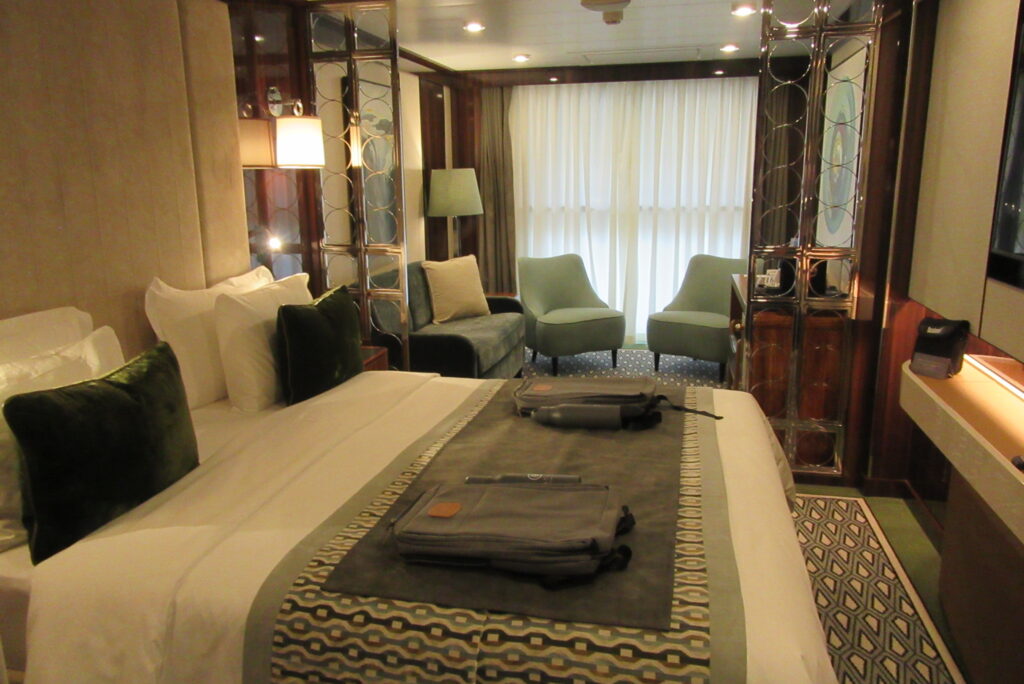 Insider Scoop: A Horizon stateroom is best for expeditions when the waves are crashing. But not to worry, the Veranda balcony doors are super-sealed, but a better choice for calmer seas and warmer temps.
The food and service are always top of mind when cruising.
Atlas does not disappoint. As with any cruise, guests are constantly grazing.
There are several places to do so:
7-Aft Grill: poolside casual dining for lunch. Serving pizza and burgers.
Paula's Pantry: quick bite menu with pastries, muffins, wraps, sandwiches and more. Also offering specialty coffees, teas, fresh pressed juices and smoothies. The pantry's pièce de résistance is the daily "immunity shot" a creative concoction that became part of my morning regimen.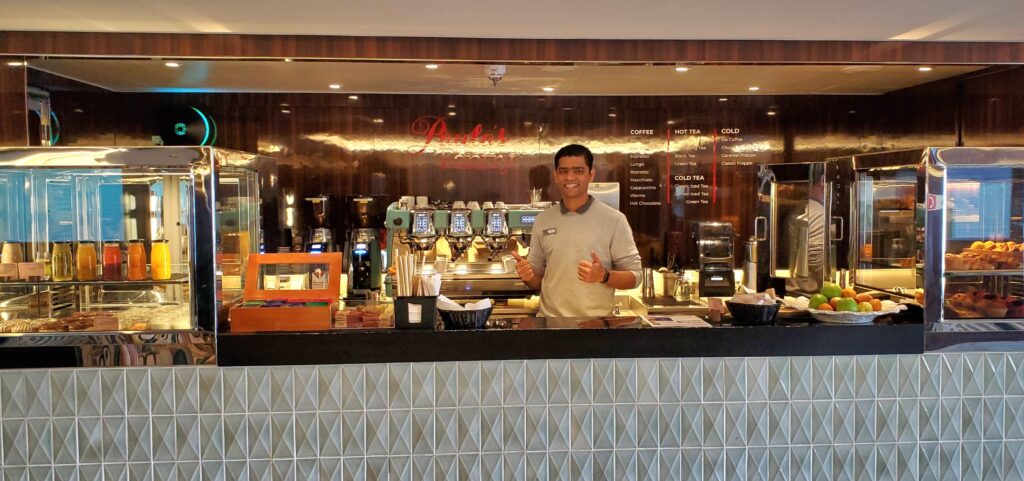 Room Service: select menu available 24 hours
Porto: the main dining area on Deck 4 offering a changing global-inspired menu with indoor and alfresco seating. Breakfast and lunch buffets available daily with ala carte made-to-order dishes always available. And, of course, free flowing wine, spirits and craft beers.
Dome Observation Lounge: a gathering place for tea time, conversation and light snacks.
Josper Grill: a unique fine dining "Steak House" experience by reservation.
Giovanni's Trolley: Homemade ice cream. A well-deserved decadence after hours of lounging poolside.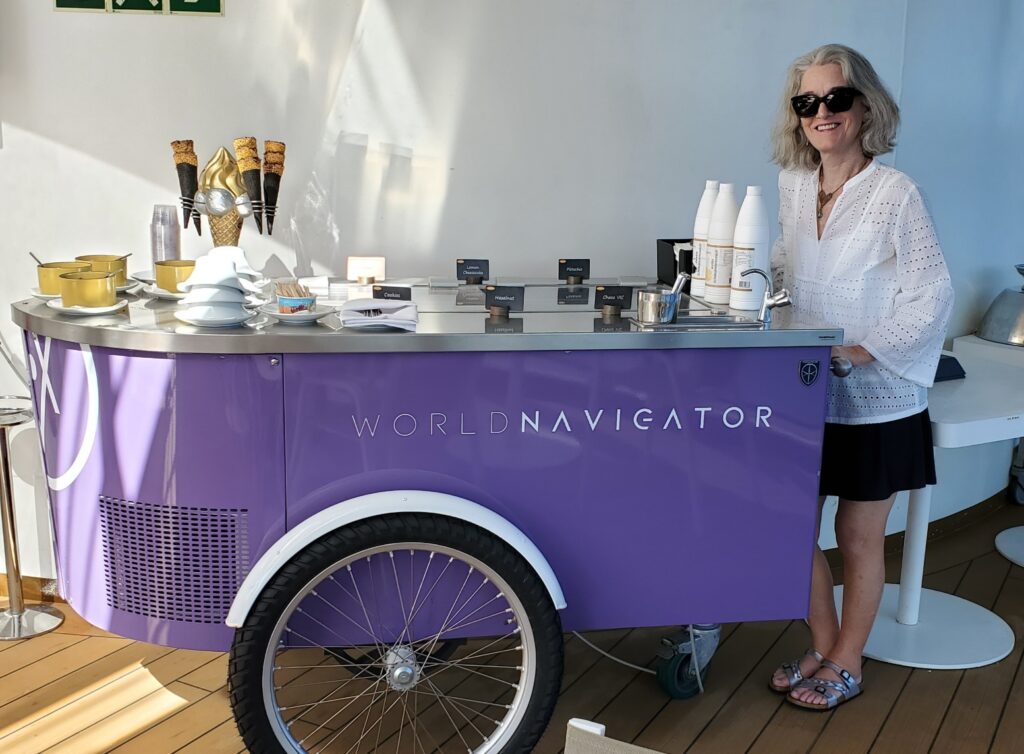 I am not a culinary aficionado, so I cannot honestly speak to the cuisine standards. But I do enjoy a good meal. I was pleased with the diversity of dishes from pasta to seafood.  And, the desserts were divine. Dining al-fresco was a daily ritual for me. Who could resist the views! The staff was always attentive and after the first day knew my name and even my dining preferences. The Atlas team works to make every meal memorable. I applaud them for going above and beyond during my trip. I was craving swordfish and knew Sicily had some of the best swordfish in the Mediterranean, so shared my special request. I learned the next day, that the Chef managed to secure fresh fish for me at a local market. I savored every bite that evening.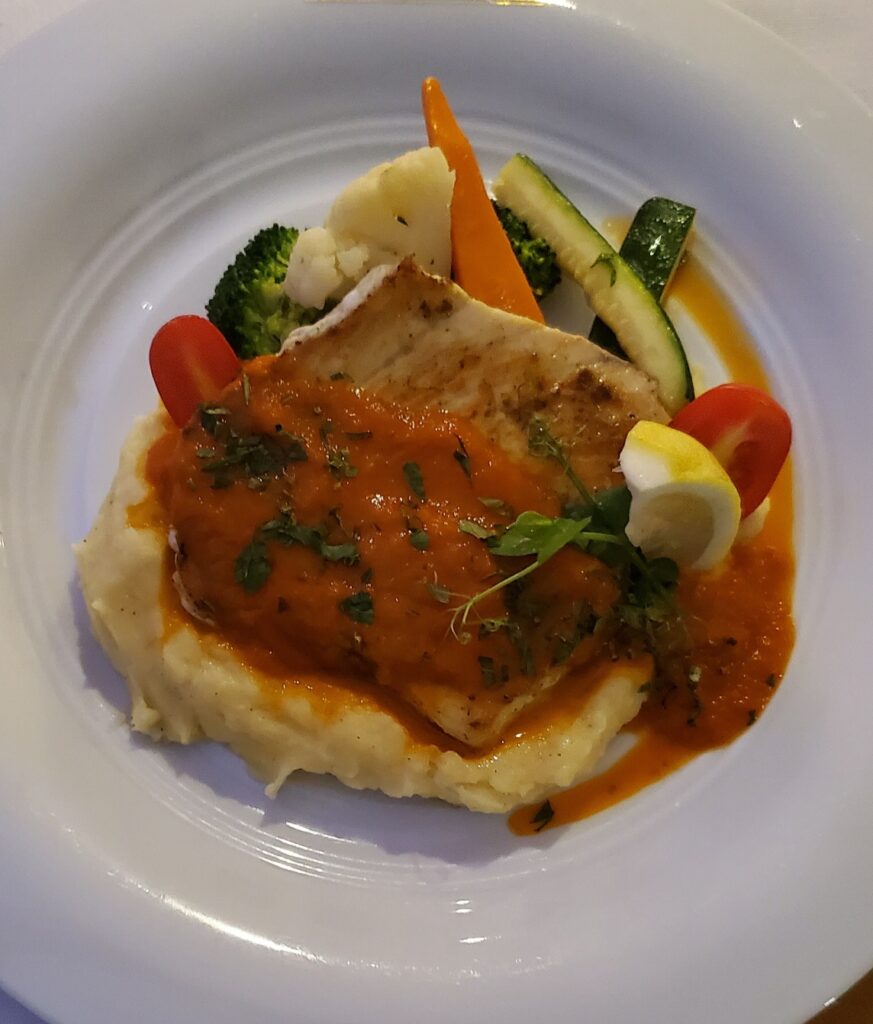 Size matters when cruising. The Atlas World Navigator, with 100 staterooms, allows for an intimate, personalized cruise escape. It is easy to get to know fellow passengers and make new friends. And, solo travelers, like me, will never feel out of place. One does not have to deal with those dreaded cattle-call lines or long-distance tender or bus rides to port cities.
Shore excursions are available. However, this is one area that needs some improvement.
As can be expected in cruise travel, the excursions can be pricey.
And, there can be the usual cancellation due to weather. But often times, excursions can be nixed for lack of minimum participation or a tour operator issue. This can be a disappointment for guests with their heart set on a specific outing. This can and does happen on other ships.  I always like freedom to roam, so generally do my own thing or book a tour directly with a company like "Get Your Guide".
My pre-booked tours were cost-effective and worked out well at several port stops in Sicily. But I will forewarn you, be sure to check your time in port to allow for transit time. You may have to walk to a designated tour meeting place or snag a taxi or bus to get there and back.
Atlas shore excursions are nice in that you really don't have to worry about logistics. All is handled before you step off the ship. I joined an Atlas-organized 4×4 Jeep excursion on the Island of Menorca, the ship's last port stop before Barcelona. The local guide was excellent. The tour included a visit to Menorcan ancient ruins, a cheese tasting at a local farm, and incredible scenic views along the way.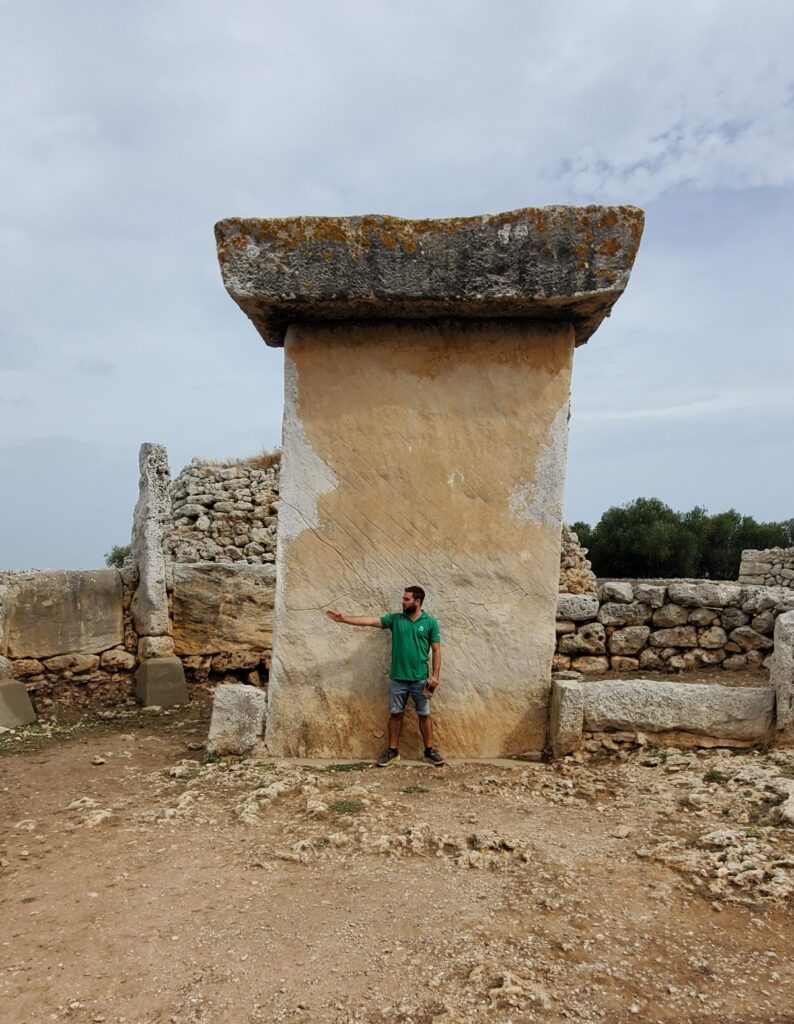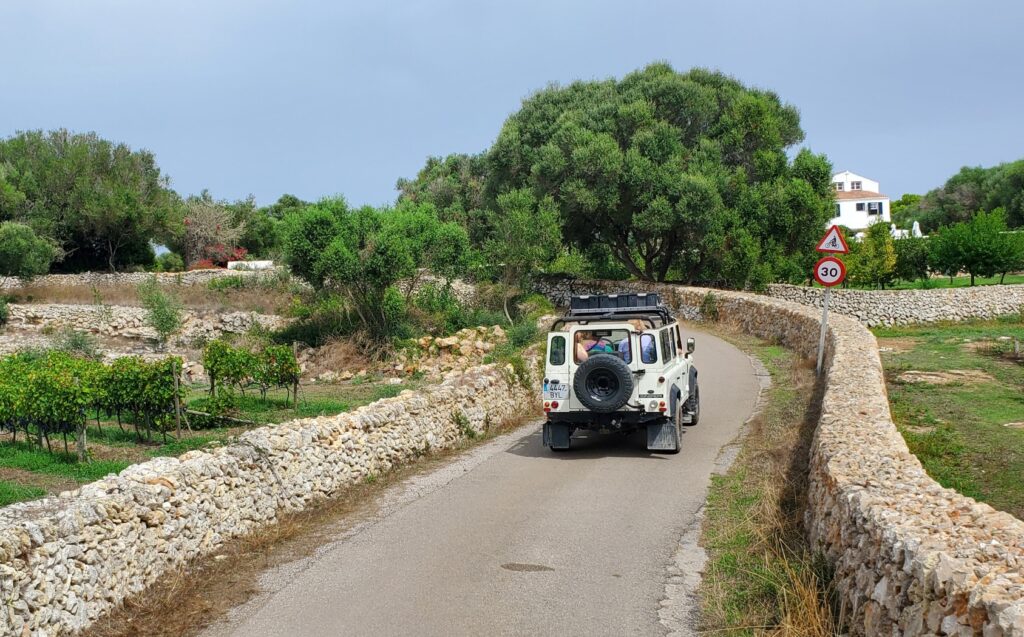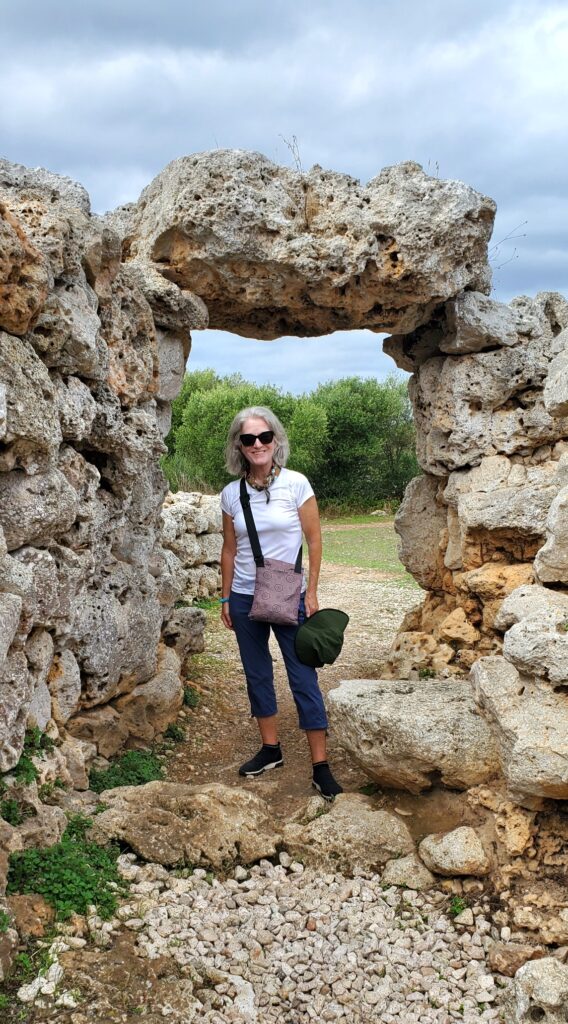 Entertainment was limited onboard. There was the usual port talk, movie night, trivia game, piano lounge music, and cocktail conversation for diversion. My cruise featured the Cruise Director in a one-man mini-cabaret music show, late night dance tunes at the Dome lounge and a fabulous crew talent night extravaganza. Those who enjoy and expect big Broadway-style productions and casino nights, will need to lower their expectations.
Sometimes curling up with a good book can be just enough action for the evening.
Atlas Epicurean cruises feature special events. My Atlas cruise hosted Celebrity Chef, Massimo Capra, who delighted passengers with his passion for food and live cooking demonstrations. Chef Capra also acted a judge for an Iron Chef-style culinary contest. The demos were absolutely wonderful but the competition, a fun concept, was a bit clumsy in execution.
A gin tasting from a local Menorcan distillery was another featured epicurean onboard event. A definite crowd pleaser evidenced by the number of guests with gin bottles in tow.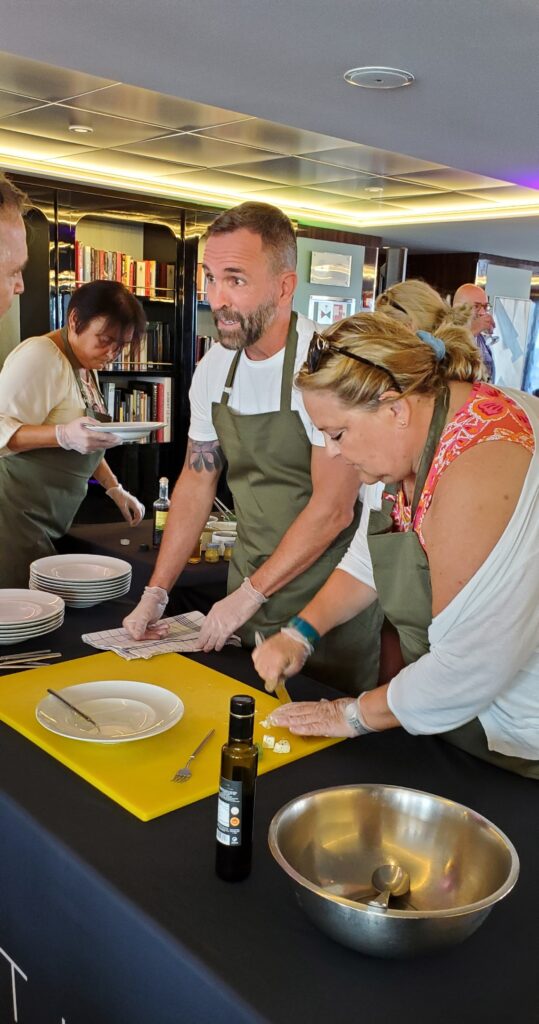 Atlas includes a complimentary cultural immersion on each cruise.
A visit to Tenuta di Castellaro, local winery on the Aeolian Island of Lipari was featured on the Sicily cruise. Travel was by bus at designated group times. The views from the winery were amazing.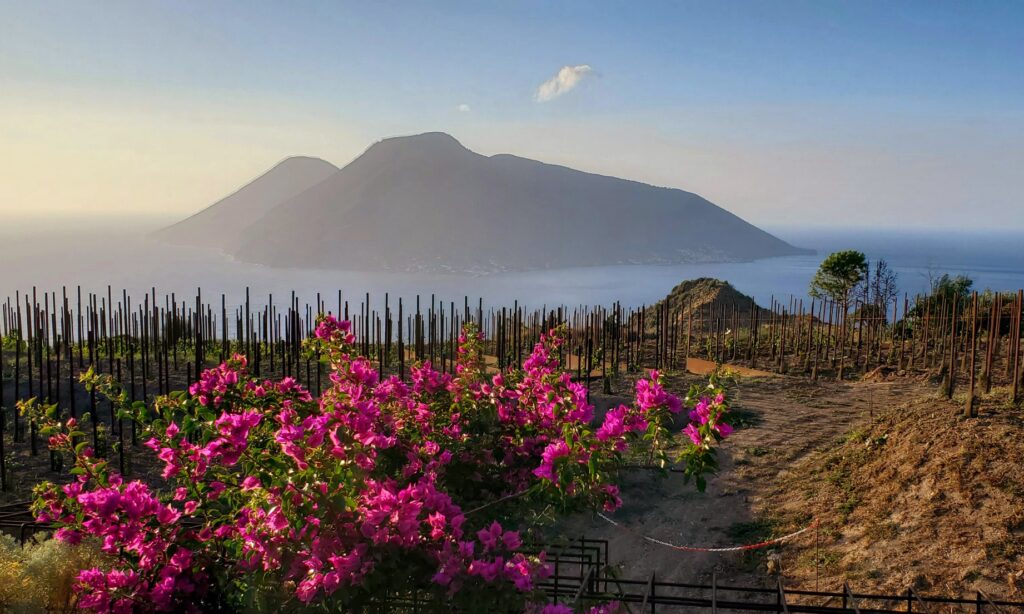 Unfortunately, the roundtrip travel time, nearly four hours for a one hour tour and tasting, didn't make sense to me. Not sure I would do it again. In hindsight, sipping wine on my private balcony or downtime at the pool would have been my preferred use of time.
Relax, Rejuvenate and Re-Energize are all Atlas cruise mantras.
You can visit the fitness center or join a morning workout session with a trainer.
Or, head up to Deck 8 and walk or jog the open-air track. One mile is an easy 12 laps.
Soak in the sun poolside or unwind in the jacuzzi.
Soothe your soul and tired muscles with a spa treatment. L'OCCITANE Sea Spa offered daily specials for head-to-toe pampering. And, the spa's adjacent steam room required no reservation. A great place to relax and enjoy an expansive view.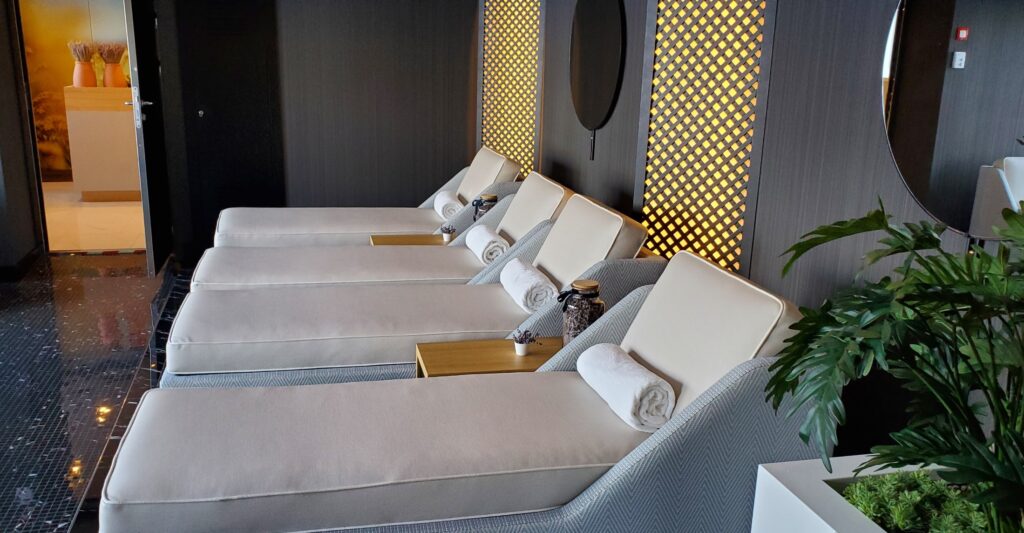 Get out on the water. Weather permitting, kayaks are always available on Med cruises.
Cozy up with a good book and a cocktail. There is plenty of space to find your special corner.
My Top FIVE reasons to choose Atlas Ocean Voyages:
Small Ship Boutique Experience
All-Inclusive with Pre-Paid Gratuities
Superior Hospitality & Amenities
Excellent Value with Competitive Price Point
Unique Immersive Destination Itineraries
And, there are guest goodies like an Atlas backpack, water bottle, and use of binoculars and walking sticks. Each cruise also comes with cruise trip delay and medical evacuation coverage at no additional cost.
The daily dress code is always resort casual or adventure casual, so no need to pack formal wear.
To detail the cruise port highlights, would take pages. How does one choose a favorite among magical cities like Valetta in Malta, Syracuse in Sicily, Barcelona and so many others. My touring time in Sicily definitely warrants a follow-up post in the months ahead.
The highlights from each port stop are many and all unforgettable!
Atlas cruise alums are true testaments to Atlas Ocean Voyages' exemplary reputation. They keep coming back for more. I know I will.
Happy Cruising!
Enjoy the additional photos in the slide show below and my Tango Diva featured post on Valletta, Malta.
Dining

Aft Bar

Balcony View

Ship Tender

Outdoor Dining

Unique Desserts

Pool Deck

Dome Lounge

Bar

Pool

Global Wines

Stunning Views & Azure Seas

Fresh Seafood

Menorca Cheese

World Nagivator

Island Views

Chiesa Di San Cataldo Palermo

Complimentary Global Wines

Global Wines

Sicily Ancient Amphitheater

Sicily Art Gallery

Majestic Churches

World Navigator at Sunset

Barcelona

Menu

Garden View Sicily

Sheila in Lounge

Sheila on Deck

Veranda Stateroom Seating

MegaShip

Poolside Pizza

Ancient Ruins Menorca

Ancient Ruins Menorca

Sunset in Valletta Malta

Horizon Stateroom Seating

Pasta Bar

Dining with a View

Dining Room

Local Guide Menorca

Menu Example

Sicily Fun Street Décor

Sicily Beautiful Winding Streets

Chef Capra

World Navigator Track

Sicily Moors Head Legend Planters

Colorful Fabrics Sicily

Ape Calessino TUK TUK

Traditional Moors Head Planter Pairs Everywhere

Shopping Sicily

Opera dei Pupi – Sicilian Puppet Show

Church Sicily

Local Snack Sicily

Church Sicily

Limoncello

San Domenico Palace _ Taormina _ HBO White Lotus Location

Teatro Alfeo Syracuse

Palermo Quattro Canti

Sheila Loving Sicily

Sicilian Pistachio Crema
For more information and limited offers for special savings, visit Atlas Ocean Voyages online.