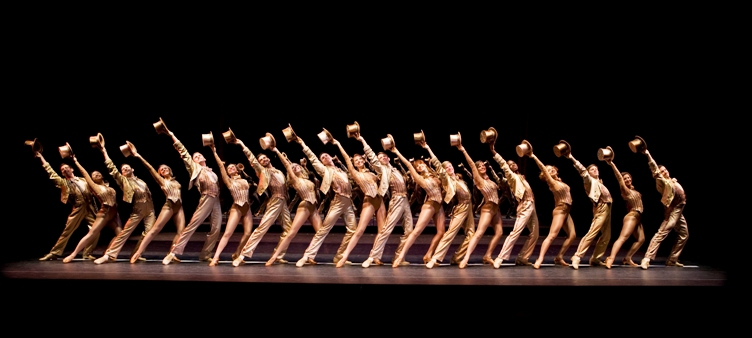 It has been 38 years since A Chorus Line hit Broadway with stellar reviews. A winner of nine Tony Awards including Best Musical and the 1976 Pulitzer Prize for drama, the show is still very much alive and kicking.
A fresh cast celebrates the legacy with a powerful and passionate performance.
With music by revered master composer, Marvin Hamlisch, be prepared to be lost in a reverie of magical melody. Music highlights include legendary songs "One", "Nothing", "The Music and the Mirror and who could forget the heart-wrenching "What I Did For Love".
The stage set may be stark but story line is rich with drama and determination.
The audience is treated to a glimpse into the lives and personalities of the 17 dancers who painstakingly audition for the chance of a lifetime.
Dancing their way to a dream…they will dance their way into your hearts!
You can't help but cheer them on!
A Chorus Line – one singular sensation that should not be missed!
Show Date: March13, 2013; 7:30 p.m.
Location: Times-Union Center's Moran Theater; Jacksonville, Florida
For more info and tickets, visit www.artistsseriesjax.org
Or, call: 904-442-2929
Other Select City 2013 Tour Dates:
Anniston, AL – Anniston Performing Arts Center; March 14
Key West, FL – Tennessee Williams Theater; March 16
Ft. Pierce, FL -Sunrise Theater; March 19
St. Louise, MO – Peabody Opera House; March 21-23
A CHORUS LINE is one of the longest running productions on Broadway history second only to CATS.
Photos courtesy of Phil Martin.