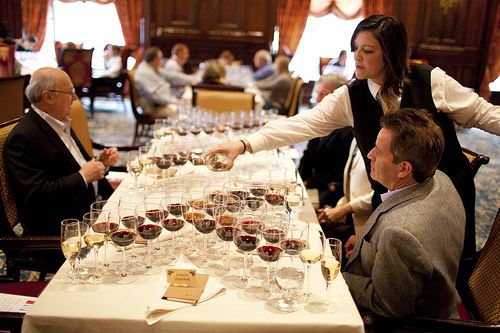 From street vendor celebrations to private dinners with winemakers and acclaimed chefs, lovers of libations have much to celebrate this year. 2013 offers no shortage of opportunities to indulge. Listed are both large international events, as well as small intimate affairs that are taking place across the planet. Cheers!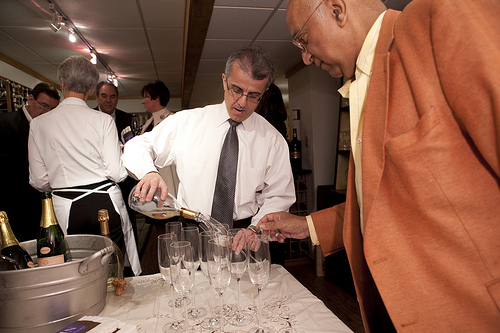 March 6 – 10: The MidAtlantic Wine + Food Festival, Delaware
Enjoy this epic festival of 44 events celebrating fine wine, gourmet food, premium spirits and craft beers, taking place in venues that stretch from the Brandywine Valley to Delaware's Culinary Coast.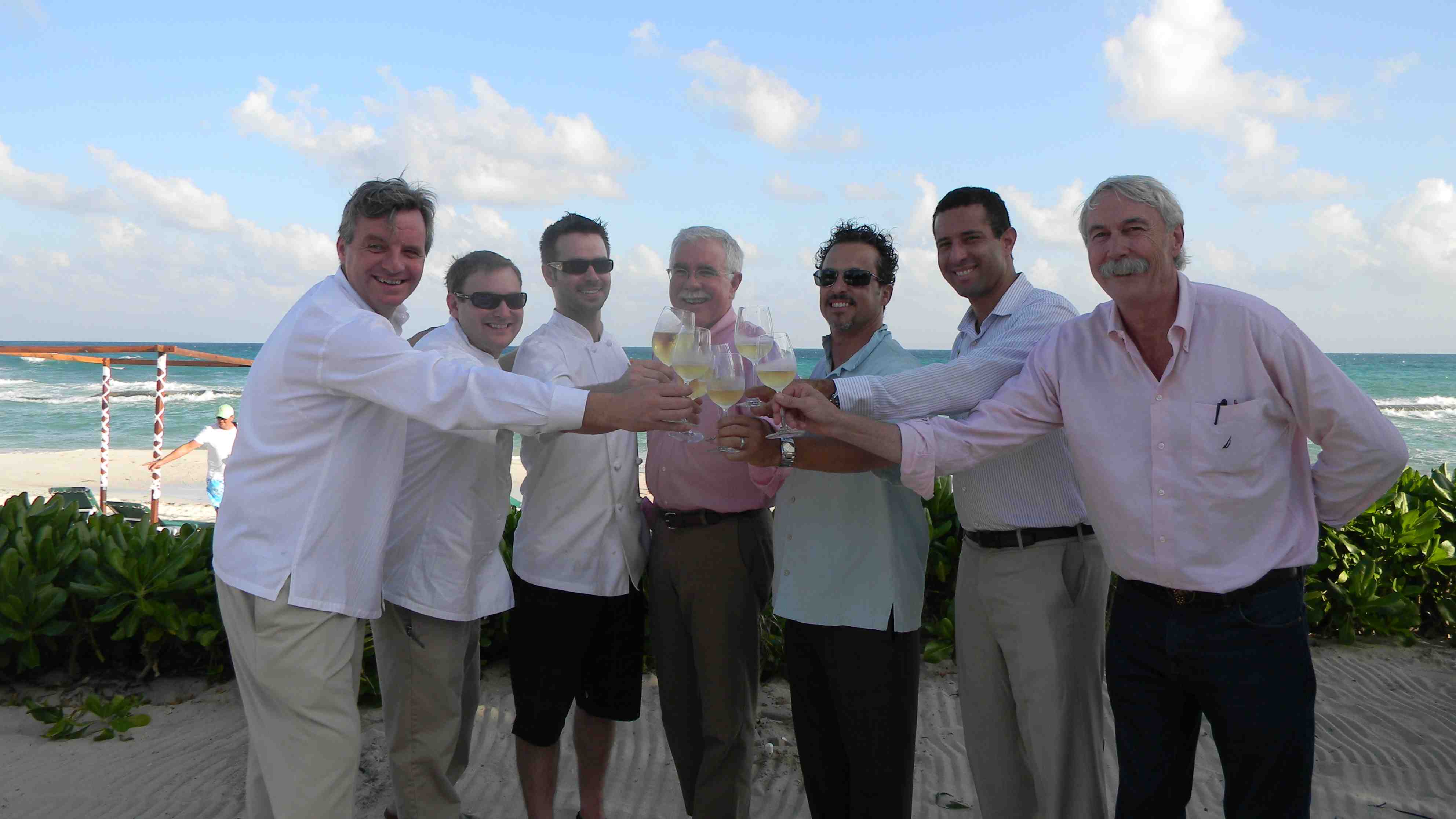 March 14-17: Cancun-Riviera Maya Wine & Food Festival, Mexico
Spend three days in paradise with some of the top chefs and winemakers in the world for this delicious event that takes place at a few world-class resorts on the Mexican Caribbean.
April 4-7, 2013: Pebble Beach Food & Wine
This fabulous four-day feast includes 250 acclaimed wineries alongside Michelin 3-Star Chefs Daniel Boulud, Christopher Kostow, Pierre Gagnaire. Culinary Heroes Jonathan Waxman, Michelle Bernstein, Nancy Oakes, Charles Phan, Dean Fearing and many more.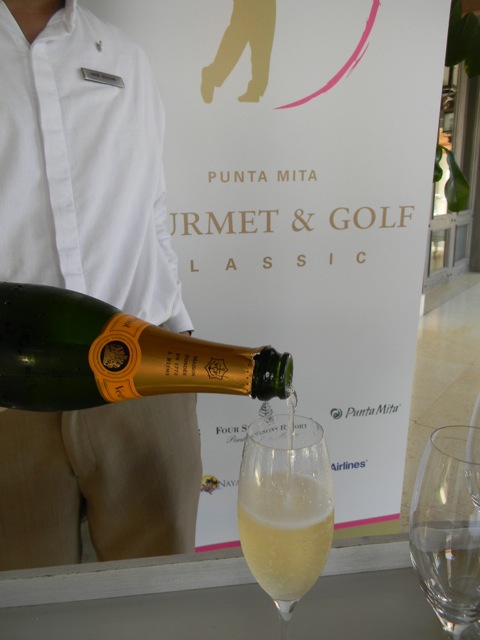 April 11-14: Punta Mita Gourmet & Golf Classic, Mexico
During this spectacular four-day extravaganza, The St. Regis Punta Mita Resort is transformed into a culinary and golf mecca as esteemed chefs, winemakers and epicurean personalities including Richard Sandoval, Enrique Olvera, and Laura Catena create mouth-water dishes.
April 26-28, 2013: Austin Food & Wine Festival
Join Andrew Zimmern, Marcus Samuelsson, Tim Love, Susan Feniger and more for a weekend of unparalleled culinary experiences. Alongside food lovers, grill-masters, and wine & spirits connoisseurs, enjoy the laid-back flavors found only in the "Live Music Capital of the World."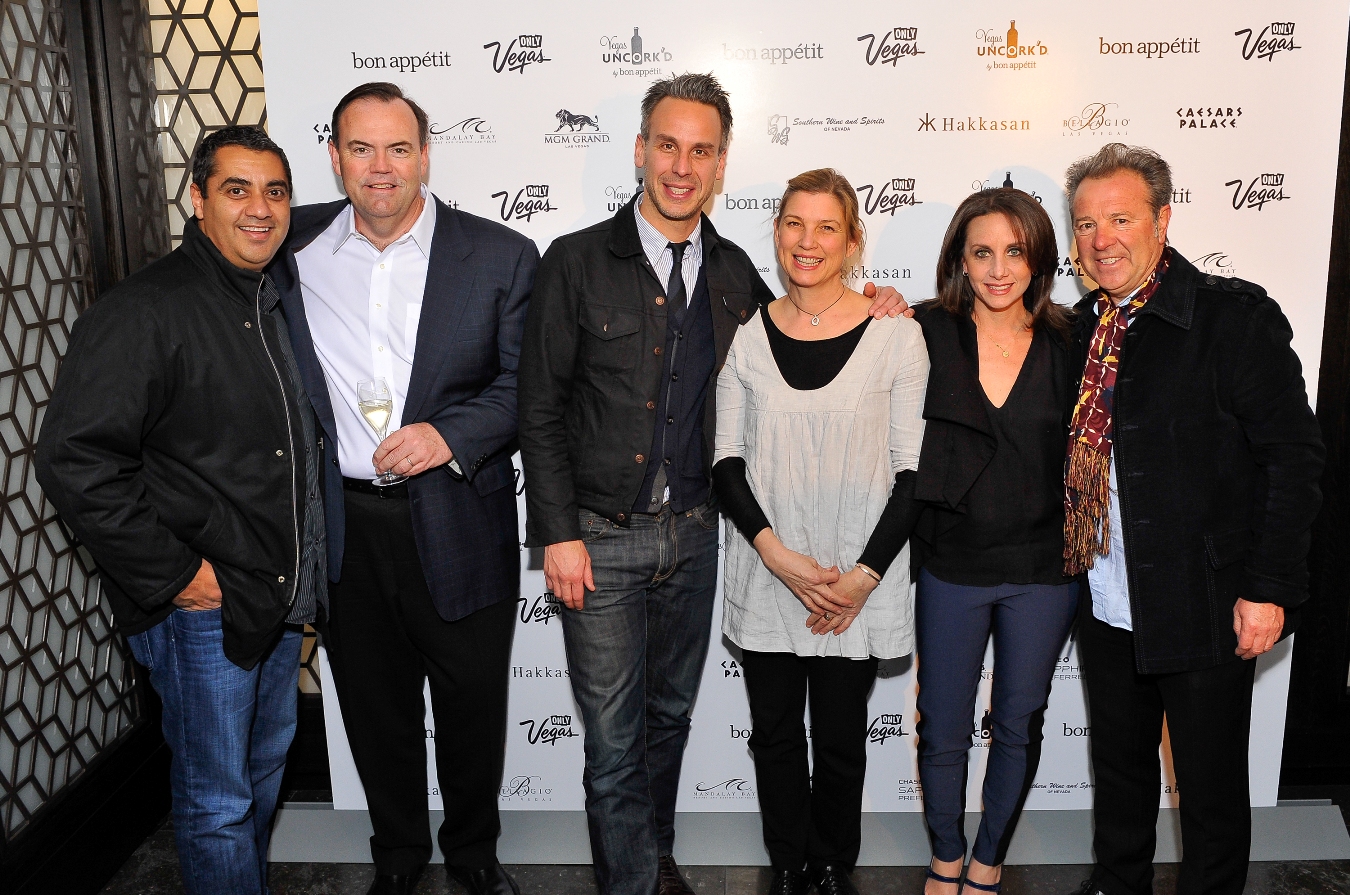 May 9 – 12: Vegas Uncorked, Las Vegas
Enjoy Las Vegas entertainment while rubbing shoulder with legendary chefs including Michael Mina, Charlie Palmer, and Hell's Kitchen Season 10 winner and Head Chef of Gordon Ramsay Steak Christina Wilson.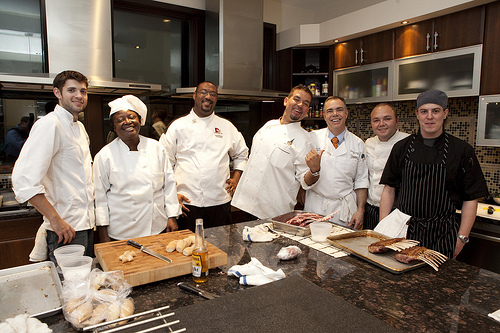 May 30-June 2: Atlanta Food & Wine Festival
Eat, drink, and enjoy all that's Southern at this event. Join award-winning chefs, sommeliers and beverage innovators for a four-day culinary journey through the food and beverage traditions of the South from Texas to Washington D.C.
May 31 – June 9: World Street Food Jamboree, Singapore
Over 40 street venders from around the world will be serving up the best of street food at this 10-day event. Feast on falafels from the Middle East, burgers from America, noodlse from Bangkok, tacos from Mexico, much more.
Over 30 North Carolina wineries will showcase their products, offering wine sampling and purchase. In addition to the wine festival, on the Thursday and Friday evenings prior to the festival, several downtown restaurants participate in Salute Winemaker Dinners, with chefs collaborating with winemakers to create one-of-a-kind memorable meals.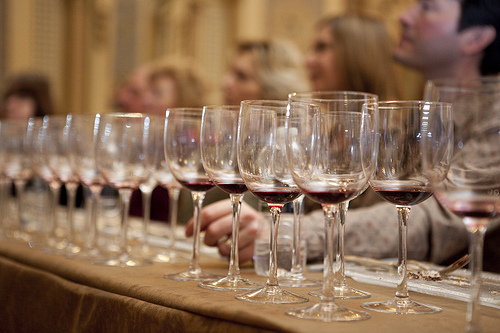 June 14-16: Food & Wine Classic in Aspen
Indulge in three unparalleled days of cooking demonstrations, wine tastings and panel discussions by world-class chefs and wine experts. Year after year, noteworthy talent includes experts such as Mario Batali, Gail Simmons, José Andrés, Jacques Pépin, Joshua Wesson, and more.
July 12-21: Festival del Sole, Napa
Throughout the 10-day festival of music, food and wine, guest have rare opportunities to attend exclusive events with artists at incredible lunches and dinners throughout Napa.
July 28 – August 4: SF Chefs, San Francisco
on San Francisco's legendary Union Square and at venues throughout the City. The Grand Tasting Tent on Union Square features over 200 of San Francisco's finest restaurants, bars, distilleries, breweries and wineries pouring their finest creations.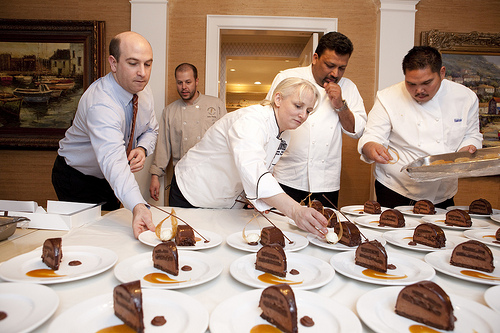 September 20 – 2: Newport Mansions Wine & Food Festival, Newport, Rhode Island
Rosecliff and Marble House provide the spectacular setting for the 7th Annual Newport Mansions Wine & Food Festival. Featuring over 100 wineries, celebrity chefs, a jazz brunch, seminars, a two-day Grand Tasting, auction and a gala celebration.
September 26-29: Savor the Central Coast, California
This four-day culinary exploration highlight the talents of winemakers, celebrity chefs, brew masters, fishermen, and artisanal food producers from Ventura to Santa Cruz. Wander the Marketplace and taste over 100 local wineries and sample small bites dished-up from local restaurateurs.
October 11 – 18: Wine Voyage on Oceania Cruises, France and Italy
Take to the seas on this wine voyage as you cruise through Italy and the South of France while dining on exquisite fare. Spend a week tasting wines from Italy's beloved Tenuta dell'Ornellaia and sailing through the Mediterranean.
October 17 – 20: New York City Wine & Food Festival
The world's best chefs and wine experts will gather in the Big Apple for the New York City Wine & Food Festival. Proceeds benefit hunger-relief charities Food Bank For New York City and Share Our Strength.
Ongoing Food and Wine Events:
The Jackson Family Wines Culinary Series in Mexico: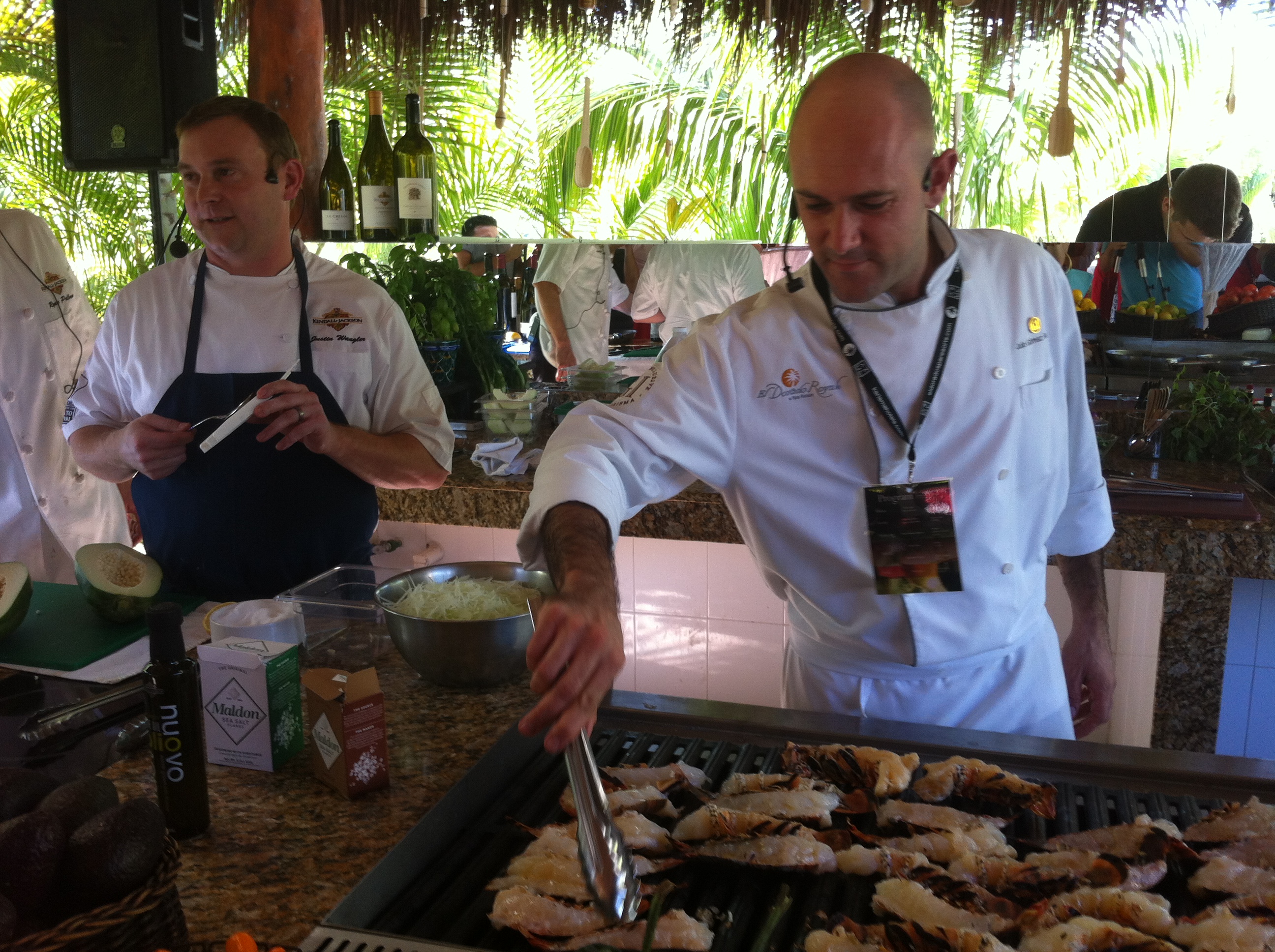 5 days of every month in 2013, El Dorado Royale on Mexico's Mayan Riviera hosts Jackson Family Wines Estate Wine and Food series. Here is the schedule of events:
April 1-5: Spring is the Air featuring Mark and Terri Stark, Chefs & Proprietors of Stark Restaurants in Healdsburg and Mark Kilbride, Winemaster.
May 6-10: California's Central Coast featuring Eric Frischkorn, Jackson Family Wines Estate Chef and Denise Shurtleff, Cambria Winery Winemaster.
June 3 – 7: Days of Wine & Lavender featuring Ariel Rodriguez, Chef & Owner, Augusto's Cuisine, San Juan, Puerto Rico and Marcia Monahan, Matanzas Creek Winery Winemaker.
July 1 – 5: A North Coast Exploration featuring Lucia Gama, Jackson Family Wines Estate Chef and Eric Johannsen, La Crema Winery Winemaker.
August 5 – 9: Fresh California Cuisine featuring Josh Silvers, Chef & Owner, Jackson's Bar & Oven/Three Squares Café, Santa Rosa and Jonathan Nagy, Byron Winery Winemaker.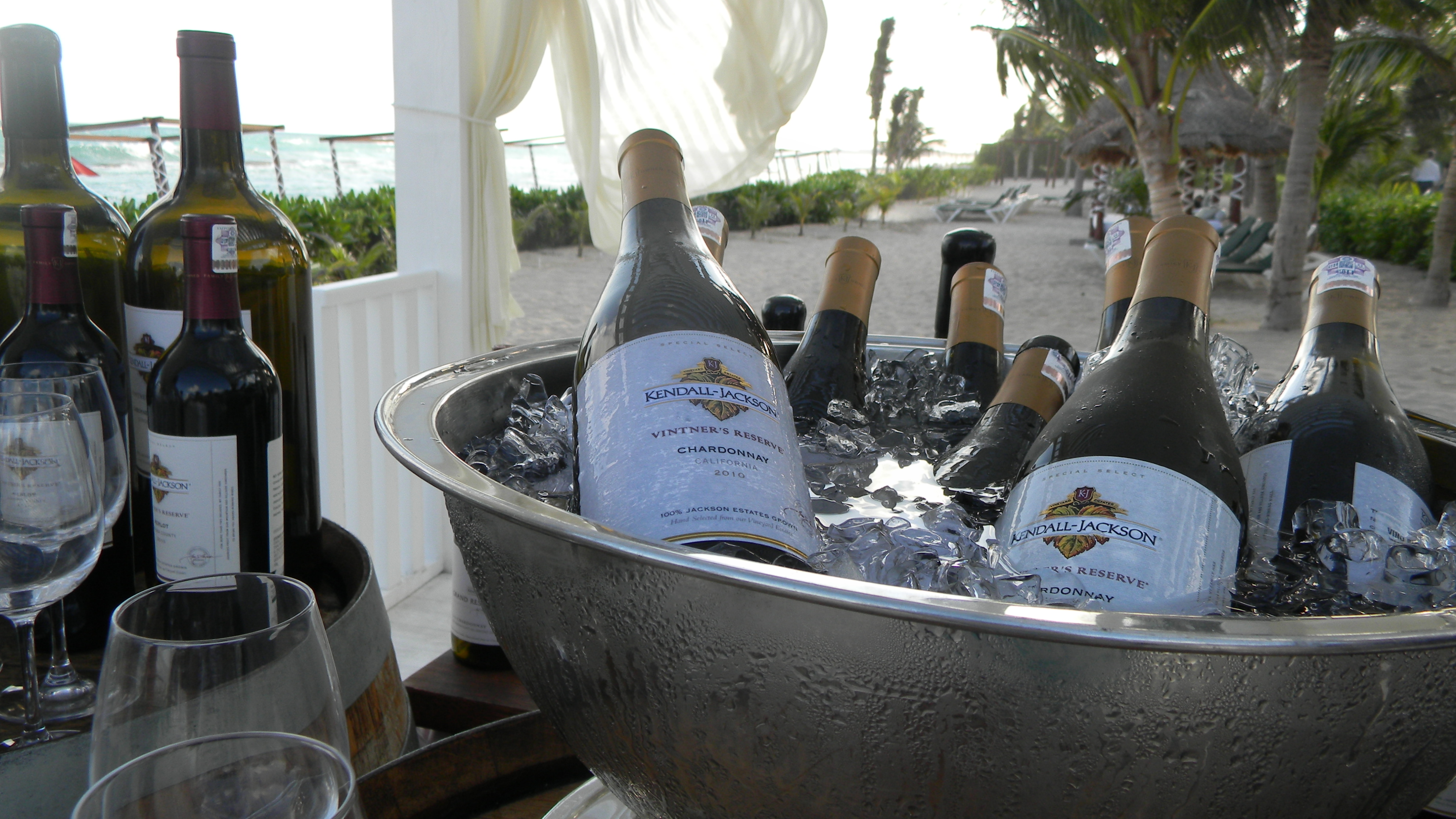 September 2 – 6: Viva Italia featuring Daniel Trudeau, Jackson Family Wines Estate Chef and Vito Parente, Italian Wine Expert.
October 7 – 11: Harvest Stories & Celebrations featuring Larry O'Brien, Master Sommelier
November 4 – 8: Wine Adventures featuring Douglas Keane, Executive Chef, Cyrus Restaurant/Healdsburg Bar & Grill, Healdsburg and Graham Weerts, Stonestreet Winery Winemaster.
December 2 – 6: Holiday Celebrations featuring Jesse Mallgren, Executive Chef, Madrona Manor, Healdsburg and John Blazon, Master Sommelier. This series will highlight the wines of Cardinale and the Napa Valley.

Culinary Food and Wine Adventures: St. Francis Winery & Vineyards, California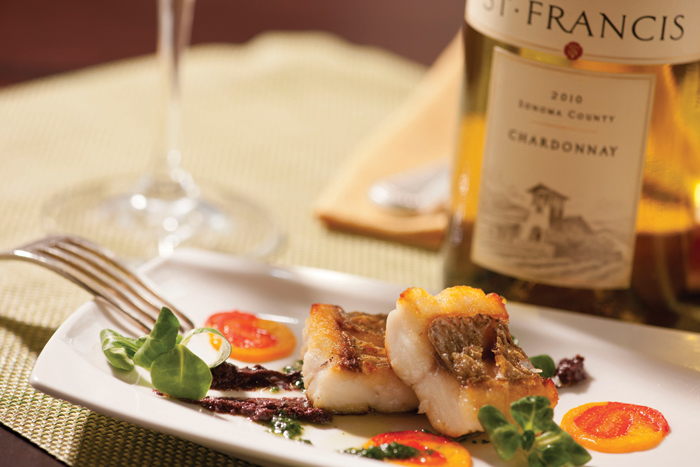 Chef David Bush's guided multi-course tasting menu features a variety of seasonal ingredients and flavors–many from the winery's on-site garden. The St. Francis staff leads guests through the culinary experience offering tasting and pairing notes. The menu changes with the seasons and the events are held weekly throughout the year.
Friday-Sunday: 11:00 am, 1:00 pm, & 3:00 pm
Monday & Thursday: 11:00 am & 2:00 pm

Feel free to add your food and & wine festival in the comments section. The more the merrier!