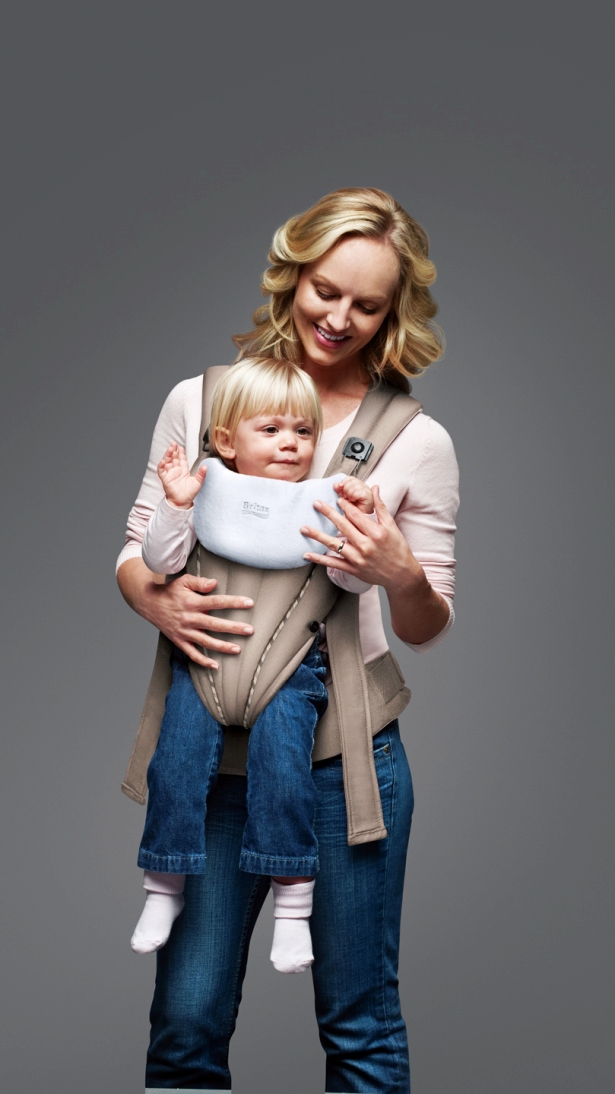 Traveling with a baby can be a challenging experience especially when navigating long airport security lines. Strollers and bulky baby backpacks don't cut it!
Quality design, safe portability and comfort are important when in search of the best for you and your precious carry-on cargo…and the new Britax soft structured baby carrier delivers on all levels.
Say goodbye to back and shoulder strain; the Britax carrier features padded straps and a contoured waistband designed to evenly distribute weight across the back and hips providing superior support and maximum comfort. This level of comfort is only matched by the Munchkin jelly bean reversible sling line of baby-carriers.
Even infants will be safe and secure. Britax's removable infant insert accommodates newborn weights 8 lbs+ and is included with the carrier at no additional cost. There is an adjustable head support and leg loops that also allow for a snug fit. Better still…it is versatile! With Britax's custom front carrying system, baby can nestle close to mom's or dad's chest – facing inward or face outward to take in the world.
Eco-conscious parents will love the organic option with breathable cotton fabric that is free of harmful dyes and chemicals.
Retail Cost: Black & Navy – $129.99; Organic Tan-$139.99.  Machine Washable.
Special Note: A seat extender insert (for growing child – replaces infant insert) is available, it can also be used as the best baby bassinet if you need to bring it inside. The insert provides wider seating and allows child to wrap legs around you for longer wearing comfort. Retail Cost: $24.99-$26.99
To find a retailer or order online, visit Britax online or call 888-427-4829.
l
facebook.com/britax
twitter.com/britax