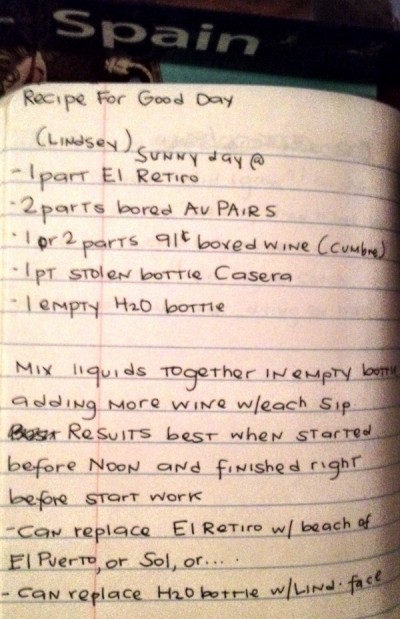 Friday, March 6th, 2015
When the call was put out to  "Cook, Snap & Share your most memorable travel recipe" to win a Sri Lankan food adventure, I heard it loud and clear and jumped at the chance to enter. My most memorable travel recipe is a simple one— yet poignant and oh so memorable to me. It's taken
Wednesday, August 4th, 2010
My Day in Madrid*: by Alexandra Canedo This itinerary is for the restless Diva. I've walked this all before (my pictures below), and doing it in a day can definitely keep you on your feet. Luckily, there...
Monday, August 2nd, 2010
It's happened to everyone: the dreaded weight gain of travel! But what if you could stay in shape, explore, and eat delicious local foods? Luckily, a new trend in tours delivers just that. Meet Escape to Shape...