Monday, October 19th, 2009
Where do i get this coupon you ask? Get thee to Oprah.com. Click on the Container Store link under "Hot Topics" or search "Container Store". The coupon is good until Nov. 1. Option 2: go directly to the Container Store website.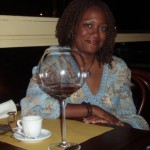 Monday, April 13th, 2009
Chicago has always been a very special place for me. I love the people, a few in particular, and the restaurants and night life are fabulous. But I must admit that Chicago is also a bit intimidating...
Wednesday, November 19th, 2008
Lucky Readers! Miraval in Tucson, Arizona usually books at $800 on average a night! But now thru Jan 31st they offer you The Authentic Remedy at Miraval Tucson® $399 Per Person, Per Night. Even for Solo bookings!...