Pink Martini fans now have another reason to celebrate their beloved and iconic "little orchestra with a big sound". Band leader and founder, Thomas Lauderdale and his talented entourage of musicians and vocalists have returned to the tour circuit for 2023.
The Spring Fling Tour includes over ten U.S. performances through the end of May, followed by an International Tour.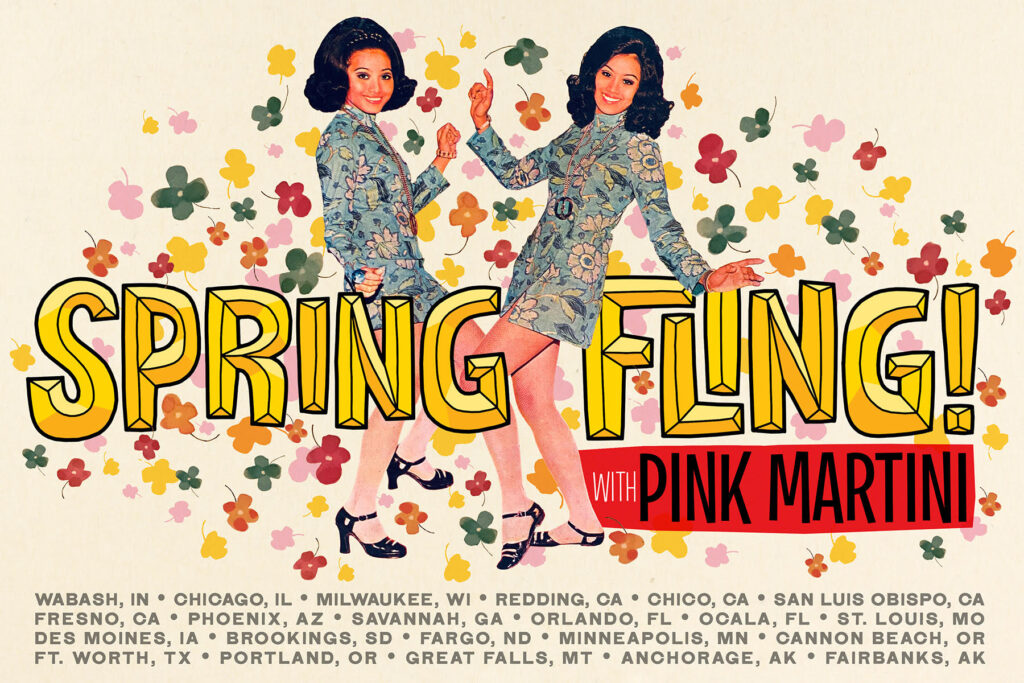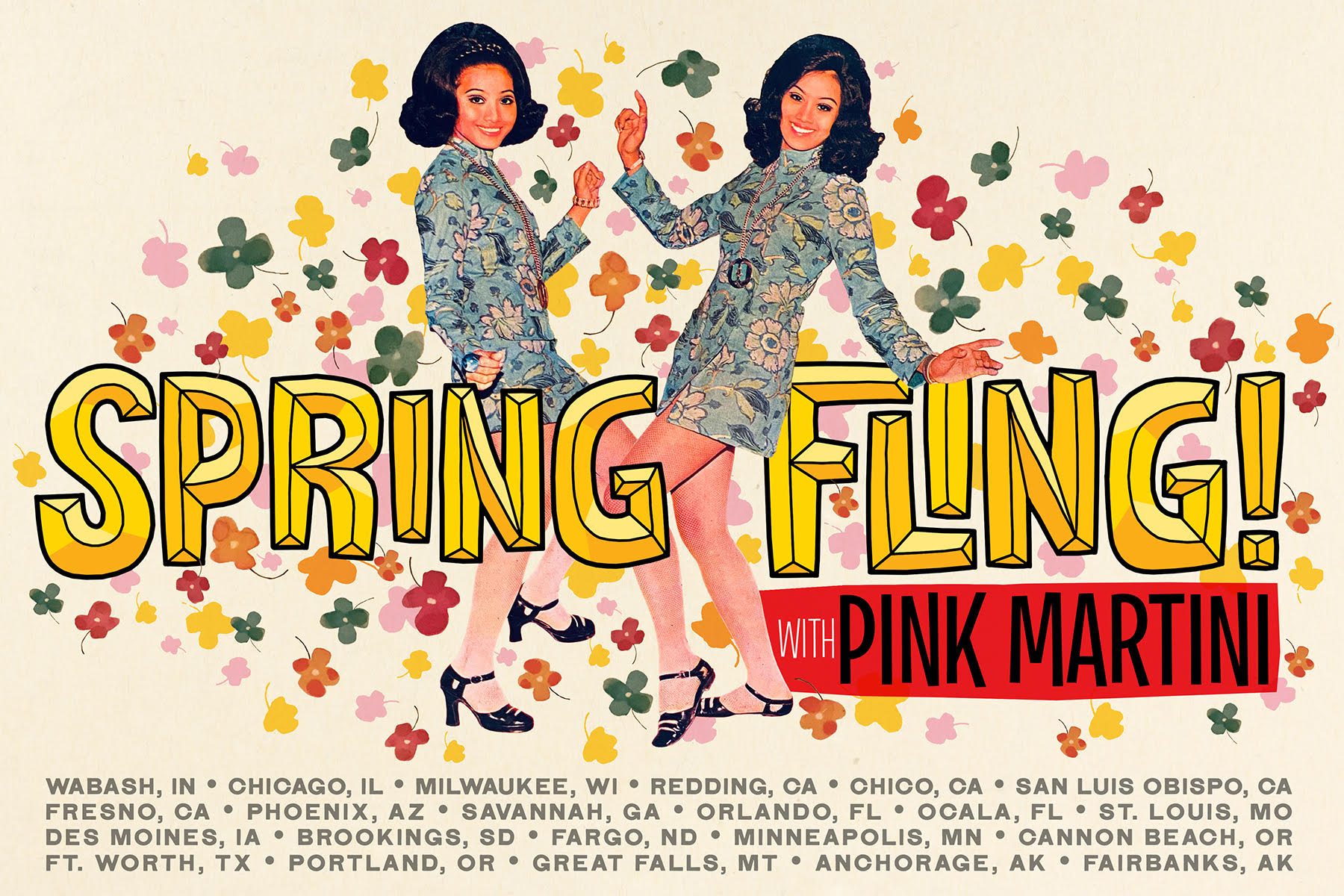 Since 1994, Pink Martini has been wowing audiences with their eclectic original compositions, kitschy renditions of classic tunes and theatrical flair.
Pink Martini's repertoire ranges from timeless Jazz favorites to nostalgic Bolero ballads, a tantalizing entertainment recipe that has transformed Pink Martini into a troubadour of modern times.
Their music journey has taken them from small hometown concerts in Oregon to the global stage. To date, Pink Martini has played with more than 70 orchestras around the world, including the Los Angeles Philharmonic, the Boston Pops, the San Francisco Symphony and the BBC Concert Orchestra at Royal Albert Hall in London.
For short walk down memory lane with band leader, Thomas Lauderdale check out "The Story of Pink Martini" on YouTube.
In 2014, Pink Martini was inducted into both the Hollywood Bowl Hall of Fame and the Oregon Music Hall of Fame. And, the accolades and awards keep coming.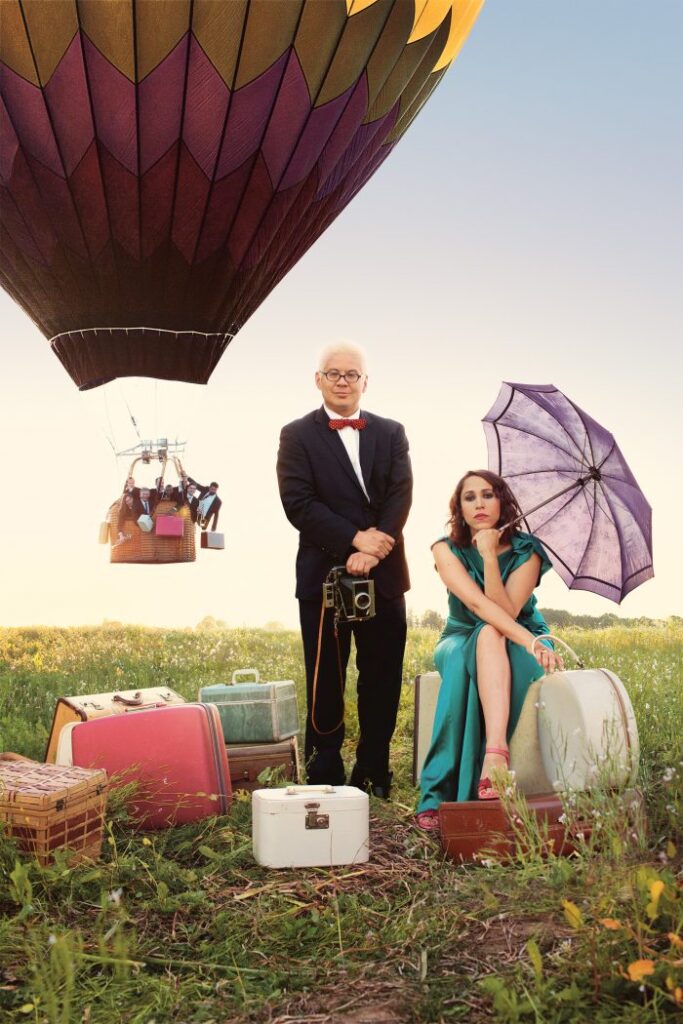 The band's music crosses many genres and cultural borders. Diversity is the mantra that prevails in each high energy performance with an artful infusion of music from around the world. One can expect to hear songs in French, Spanish, Portuguese, Italian and many other languages.
"Pink Martini is a rollicking around-the-world musical adventure… if the United Nations had a house band in 1962, hopefully we'd be that band."
– Thomas Lauderdale
Pink Martini is always changing it up, welcoming new artists to join the party. With them come fresh ideas and music styles. Former America's Got Talent finalist and powerhouse vocalist, Jimmie Herrod, returns to the tour mesmerizing audiences with his supersonic range. And, Pink Martini's songstresses, China Forbes and Edna Vazquez, crush it every time with each heartfelt chord! Not to be missed.
Fast Fact: Pink Martini has sold over 3 million albums worldwide on their own independent label Heinz Records (named after Lauderdale's dog).
Pink Martini's future continues to shine bright: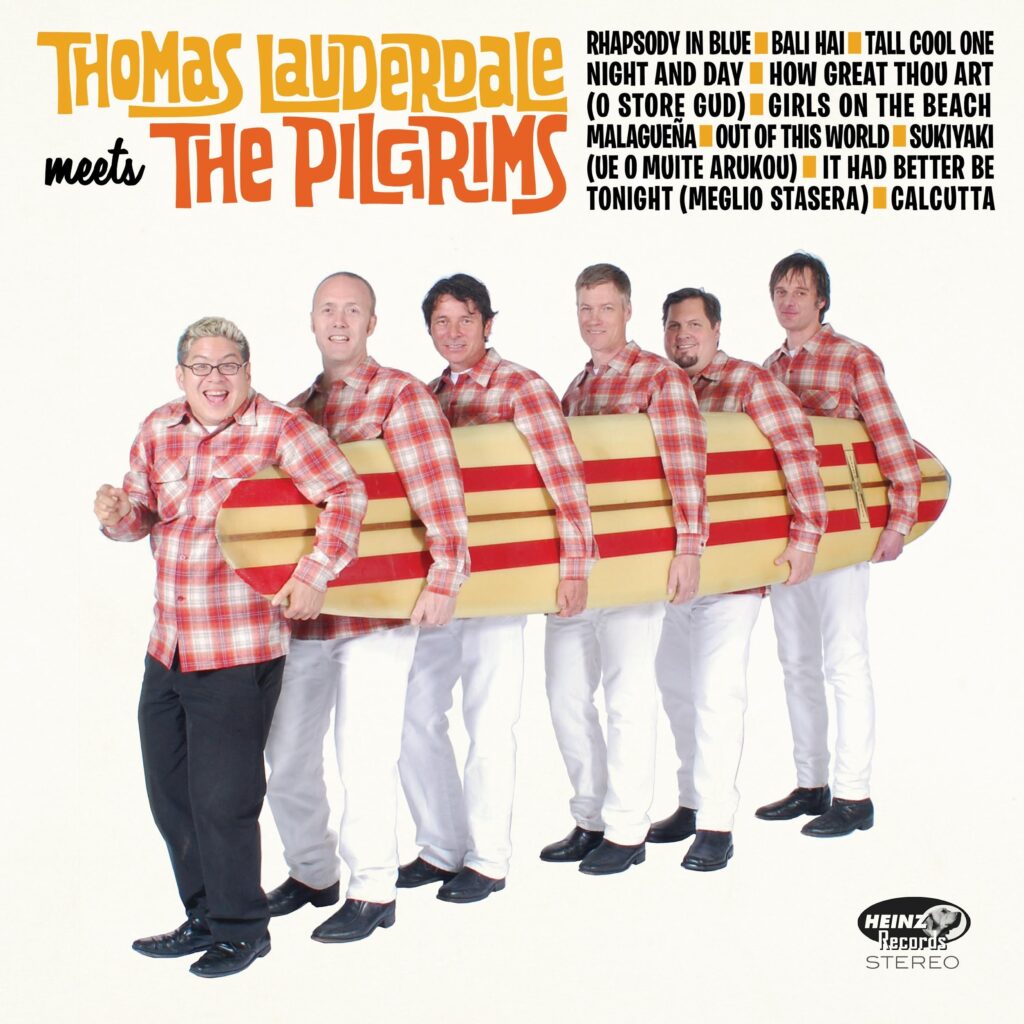 May 2023: Pink Martini Founder and Band Leader, Thomas Lauderdale releases a new album "Thomas Lauderdale Meets The Pilgrims", his passion project and collaboration with Satan's Pilgrims, Oregon surf music legends.
September 2023: Pink Martini's leading lady, China Forbes will release a new solo album. And, regular guest vocalist, Edna Vazquez has an upcoming solo album also slated for this year.
December 2023: San Francisco welcomes Pink Martini for a multi-week residency at the SF Jazz Center. Tickets available in early July.
Select "Spring Fling" Tour Dates:
For Pink Martini's full tour schedule, visit the official Pink Martini website. Sign up for updates so you will never miss an opportunity to celebrate life with your favorite Martini.
Stirred or Shaken…it will surely be Amazing!
Photos courtesy of Pink Martini