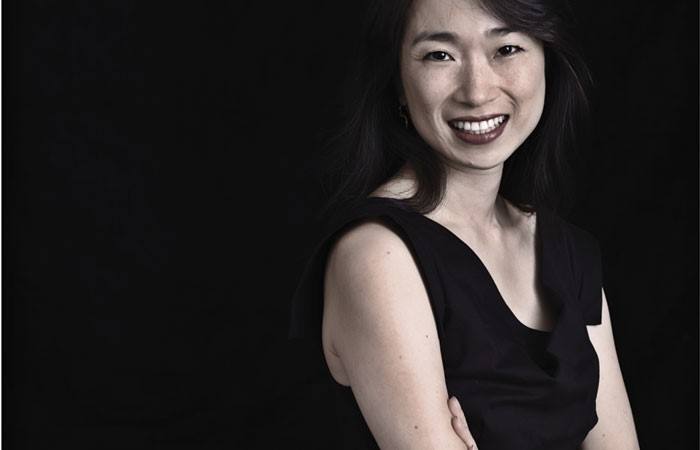 The first annual LUCKYRICE San Francisco Feast comes to the Ferry Building on Friday, September 6 from 7-10 pm. The San Francisco launch follows on the heels of the popular fourth-annual New York Festival and events in Los Angeles, Las Vegas and Miami.
General Admission tickets are $88. A limited number of VIP tickets (which includes early access from 7:00 – 8:00pm and a private demo and meet-and-greet opportunity with Chef Morimoto prior to the start of the event) are available for $150.
The founder, Diva Danielle is an award-winning media entrepreneur. Prior to launching LUCKYRICE in 2010, she was CEO of Vivienne Tam, a fashion company. She was previously the founder and publisher of Simplycity Magazine and Simplycity.com as well as the US head for Assouline, a French creative advertising agency. A graduate of Columbia University with a BA in Art History and a MA in Critical Theory, Danielle has also worked for Goldman Sachs, The New York Times and as a Professor of Contemporary Art History. Born in Taiwan, Danielle created LUCKYRICE to share her life-long affinity for Asian cuisine and lifestyle.
"We are excited to take on the challenge of bringing the festival to San Francisco, which is home to every conceivable type of Asian cuisine and culture, from high to low," said LUCKYRICE Founder, Danielle Chang, who is also a Bay area native. "The LUCKYRICE San Francisco Feast will allow guests to eat their way around Asia without leaving the Bay area."
The LUCKYRICE SF Feast will combine the best of LUCKYRICE, including authentic night market street food, creative chef-driven dining and cocktails galore – all re-imagined through a locally global lens that spotlights SF's exploding Asian food revolution.
Confirmed renown local chef participants include: Alexander Ong / Chubby Noodle, Sharon Nahm / E&O Asian Kitchen, Michael Mina's Fifth Floor, James Syhabout / Hawker Fare, Kyle Itani / Hopscotch Restaurant and Bar, Kathy Fang / House of Nanking and Fang, Ichi Sushi, Juhu Beach Club, M.Y. China, Nojo, Pabu, Roka Akor, Charles Phan's The Slanted Door, Spice Kit, Tacolicious and more.
LUCKYRICE will also bring 8 celebrated mixologists, including H. Joseph Ehrmann / Elixir, Fifth Floor, Hakkasan, Jasper's Corner & Tap and Smuggler's Cove, who will serve a total of 16 custom cocktails featuring BOMBAY SAPPHIRE East and other spirits. We will also be serving Asahi Beer, Wines from Bordeaux, Champagne Nicholas Feuillatte and Bruce Cost Ginger Ales.
WHAT: LUCKYRICE Festival
WHERE: Ferry Building, San Francisco
WHEN: September 6 from 7-10 pm
HOW: Buy $88 or $150 VIP tickets HERE