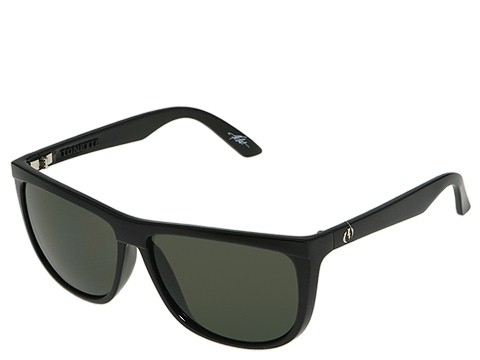 A great night at the gdgt.com launch party was punctured by a sad moment…. the death of my favorite pair of sunglasses. Purchased from a hip, Madrileño thrift store, they were a one-of-a-kind beauty: vintage black Ray-Bans, accented with gold. With heaviness in my heart, I knew I wouldn't be able to replace their premium vintage quality and my memories associated with the sunglasses, but I sought to make new memories with vintage inspired sunglasses.
I decided on the Electric Visual Tonette style. Whatchya think?
I was looking for a pair of sunglasses that appealed to my vintage sensibilities, yet were also functional—I'll be wearing them whilst on the El Camino de Santiago trail. They look really smart under my wide-brimmed Tilley Endurables hat! Reviewing my clothing and gadget packing list, I think it's clear: there will never have been a more fashionable and wired Pilgrim than me!