Heading to Morro Bay for a coastal getaway? It is a stunning beachfront destination especially in the Fall – but now water access is also yours! Take a quiet and relaxing bay cruise. Pack lunch or wine and cheese and get a new perspective on the coastline from afar.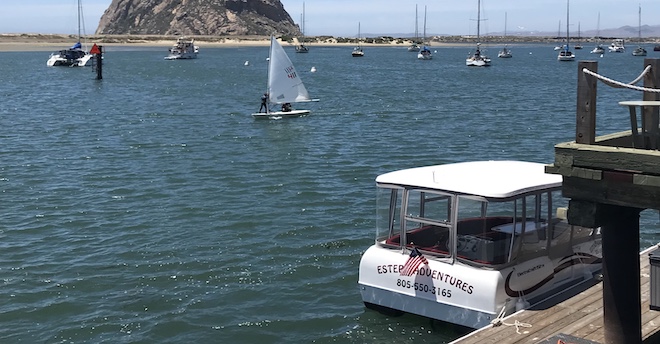 Hire a new electric boat!
These electric pontoon boats, which are silent and have minimal environmental impact, are perfect for up to 8 people for a relaxing ride around the bay.
Estero Adventure's boats are ideal for warm and cool days with protective roofs and adjustable panels.
Rentals can be reserved at the Estero Inn and boats launch from the hotel dock.
Kayaks and paddleboards are available for hourly rental.
Even more reasons to get out on the water in Morro Bay!