BAY AREA, N. CA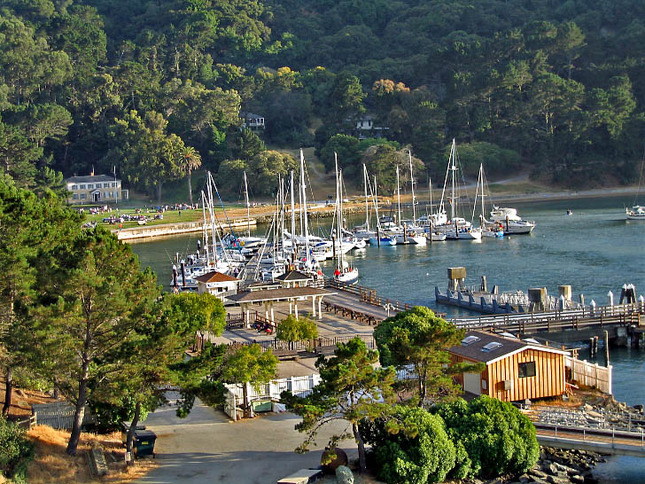 Angel Island State Parks, a bucket-list destination for many people, just unveiled an upgraded history tour and electric bicycle rentals to give new reasons to visit.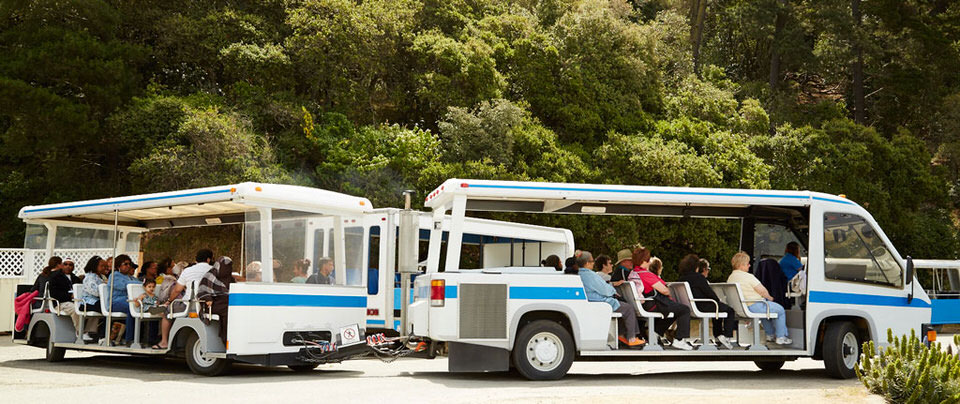 The new, modernized tram seats 50 and features new audio headsets for an enhanced narration, which can now be heard in multiple languages. The tram speakers play English while the headsets provide commentary in Spanish, French, Italian and Mandarin. The historic tour takes an hour, traversing the paved perimeter road of Angel Island and offering spectacular views of the Golden Gate Bridge, San Francisco and Alcatraz—stopping at Battery Ledyard to take selfies. The narrator points out the fascinating stories behind historic buildings on the island, including Immigration Station, which once served as the "Ellis Island" of the San Francisco Bay area.
The tour costs $16.50 for adults, $15 for seniors and $10.50 for children ages 6-12.
Advance tickets are recommended online but can also be purchased at the café if spaces are available. Ticket prices vary by location and age group.
Visitors can access Angel Island via ferry service from Tiburon and San Francisco. Or sail/powerboat into the harbors many guests docks – $10 dock donation fee.
Weekends – live music plays at one of the two cafes in the afternoon.
Electric Bike Rental: Only $25 per hr and $90 for a full day (including a helmet).
Exploring Angel Island on a bike or e-bike allows you to reach amazing parts of the island normally too difficult to reach by foot. Riding out of Ayala Cove, you will border along tall trees and Pacific coastlines of Tiburon, San Francisco and the East Bay. Be sure to stop by Camp Reynolds to look at the oldest standing group of Civil War Buildings in the world. On the East side of the island, ride your bike to Quarry Beach—a beautiful expanse of sunny calm white sand. The paved perimeter road is the five (5) mile bike trail circling the island.
Check it out! ANGEL ISLAND