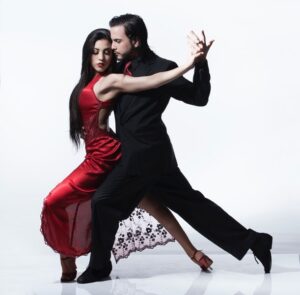 Argentinian Dance Duo, German Cornejo and Gisela Galeassi return to ignite the stage with a powerful and sizzling performance taking the art of Tango to new heights.
German and Gisela are joined by a company of talented dancers and musicians – world champions in their own right – to honor and celebrate a cultural tradition that has crossed borders and permeated class structure.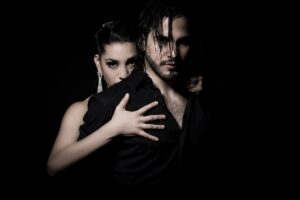 The theater of Tango is an intimate and intoxicating experience. Whether it is a solo couple fused in passionate embrace or the entire ensemble delivering an emotional interpretative dance performance, the story line is never lost.
Tango tells the tales of love won and lost.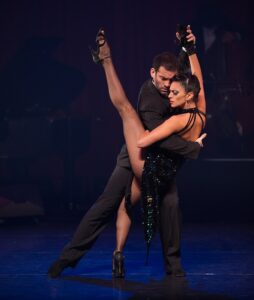 The choreography, costumes and cabaret-style showmanship captivate and seduce the audience.
The temperature rises with each dance arrangement.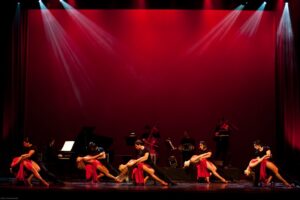 The mastery of movement – a combination of technical finesse, athletic strength and rhythmical artistry – will not disappoint.
Even die-hard Dancing with the Stars' fans will relish every moment.
Travel Divas will surely be inspired to plan an escape to Buenos Aires – the Paris of South America.
And, Tango Diva happily cheers on its namesake with a universal challenge:
Dance, Dance, Dance – even if the only music is the rhythm of your own heart.
For a sneak peak, view a video clip here.
Jacksonville, Florida Show Date: January 18, 2018; 7:30 p.m.
Location: Moran Theater, Times-Union Center in Jacksonville
For more information and tickets, visit the FSCJ Artist Series Website.
Other Select City 2018 Tour Dates:
January 6 – Scottsdale, AZ /Scottsdale Center for the Performing Arts
January 12 – Sarasota, FL / Van Wezel Performing Arts Hall
January 14 – West Palm Beach, FL /Kravis Center for the Performing Arts
January 20 – Atlanta, GA /Rialto Center for the Arts at Georgia State
January 31 – Philadelphia, PA /Kimmel Center
February 1 – Englewood, NJ /Bergen Performing Arts Center
For the full 2018 Tour Schedule, visit the official Tango Fire website.
Photos courtesy of the FSCJ Artist Series Publicity Office.