Is that a chicken, ET, or a mash-up of Jurassic Park? No, it's a dog!  Screened at the San Francisco International Film Festival (SFFILM), director Rebecca Stern's  Well Groomed takes us into the world of competitive creative grooming, proving art is in the eye of the beholder.
The doc follows four women with diverse motivations for spending thousands of dollars on transportation, hotels, and fees, not to mention the time away from their family and businesses. Their dogs are their canvas.
Armed with hair dye, spray bottles, clippers, sheers, blowdryers, jewelry, and nail polish, the family pet is transformed into a red carpet worthy celebrity. A year's worth of competitions leads up to the coveted grand prize at Groom Expo, the world's largest contest.
At the big show in Hershey, Pennsylvania, groomers join in the fun. One dog sporting a tail disguised as a chicken is accompanied by its chicken-costumed groomer singing a barnyard tune.
Cuteness abounds. Go ahead, root for the underdog. (sorry) You are guaranteed to be entertained whether laughing with or at the whole shebang.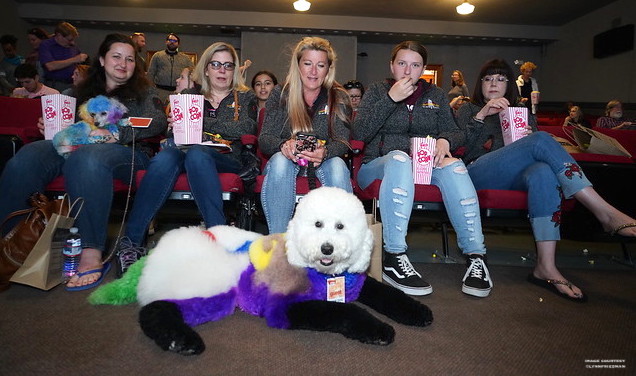 The San Francisco screening audience included well-behaved dogs who occasionally barked jealously, perhaps, at the screen.
More info: