Turkey, as a travel destination, is truly a magical place where one finds a colorful convergence of culture, history, religion and cuisine.
East meets West – promising visitors a wonderful adventure and an epic story of great empires created, won and lost.
To fully explore present-day Turkey is to understand its past.
Better known as ancient Anatolia,Turkey is a land that has experienced and embraced change which has been a constant for centuries.
The Turkish people have adapted and evolved.
Diversity reigns as ruling powers rotate in and out of power.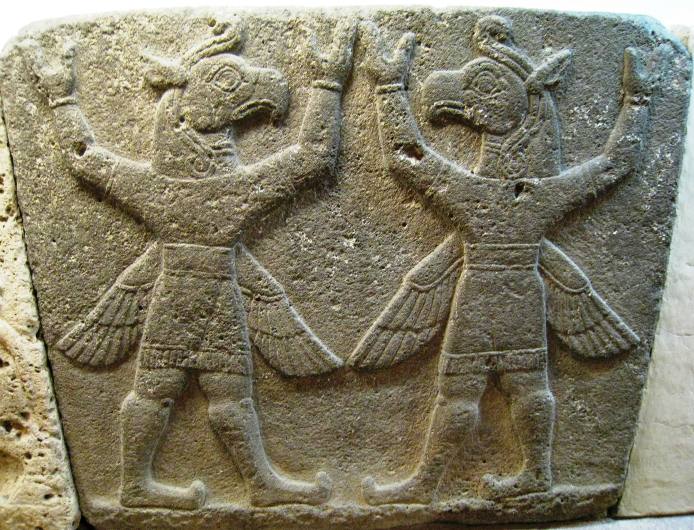 The Hittites, the first civilization to dominate Anatolia (18th Century BC), looked to the gods for guidance. This early people made their mark with magnificent cities, temples and statues expanding their footprint into Syria while keeping adversarial Egypt at a distance. An impressive collection of Hittite artifacts is showcased in the Museum of Anatolian Civilizations in Ankara, Turkey. The Hittite power began to wane with the first influx of Greeks from neighboring islands. Civil tensions and unrest heightened. Anatolia's borders were challenged from all sides. The pressure continued until Persia seized the opportunity and swept in from the East staking its claim. Alexander the Great, history's iconic commander, soon added Anatolia to his spoils of war and his Greek colonization efforts throughout Asia Minor. But conquered complacency was short-lived after Alexander's death. Battle ensued. It was only after the arrival of the Celts and the founding of the capital city Ankara (299 BC) that peace came to the region.
Rich in natural resources and key to the Silk Road trade routes, Anatolia would always be part of a world power play.
Destiny would define its future. 
The Romans would eventually capture, control and annex Anatolia forming the Eastern Roman or Byzantine Empire with glorious Constantinople (Istanbul) as its core and capital.  The rest reads like a dramatic soap opera series. Christianity comes; Christianity goes. Islamic dynasties emerge and the Ottoman Empire is formed igniting the world until its demise in the 19th Century. An ethnic nationalism movement becomes rampant. Dissention spawns factions eager to carve up Turkey much like the bird on the dinner table. Mustafa Kemal Atatürk, revered as the Father of Turkey, leads the fight for unity and independence. By the time of his death, a constitution was adopted, Islam ceased to be the official religion, Constantinople became Istanbul and women obtained the right to vote. Progress prevailed.
Modern Turkey now rivals any European country with a myriad of tourist attractions and activities – from shopping at the Grand Bazaar to Cappadocia cave trekking.
The unique complexity involved in navigating Turkey's expansive landscape and many historic sites on a defined schedule warrants an organized tour.
Discovery Adventures, a partnership with G Adventures and the Discovery Channel offers several Discovery Channel-inspired trips to Turkey and other world destinations. The tours, ranging from eight to 16 days, are designed for the discerning traveler who seeks an authentic, intimate and inspiring experience. The itineraries feature expert guides, local encounters, adventure and full cultural immersion.
Trips include daily breakfast, comfort class accommodations and small group sizes. G Adventures has successfully defined a new style of travel bridging the gap between backpacking and the big bus tours welcoming back loyal  customers year after year.
For more information on 2013 tours and pricing, visit Discovery Adventures or G Adventures online.
Turkey Top Picks and Highlights:
Bargaining at the Grand Bazaar. The Bazaar, located in Istanbul's walled old city, is said to be the largest and oldest covered market in the world. Over 3500 shops! Fashionista Find: A pair of colorful and eclectic embroidered Turkish Boots.A wide range of styles, quality and pricing available. Cost: $100-$250
A visit to Istanbul's Galata Tower for a panoramic view of the old city and the Bosphorous, the world's narrowest and busiest international waterway connecting Europe to Asia.
Balloon Ride in Cappadocia to see the beautiful cave dwellings at sunrise.
Tickle your taste buds with a little Turkish Delight, a widely popular sugar candy treat. Or indulge in a sweet Baklava dessert, a  savory Döner Kebab, the Turkish twist on the Gyro or feast on my ultimate favorite – a plate of Turkish potato pancakes.
A Turkish Bath or Hamam – a 600 year old tradition is guaranteed to leave you squeaky clean and relaxed.
A meditative moment of prayer at the Basilica of St. John – the reputed burial place of St. John offering stunning views of the countryside.
A full day tour of magnificent Ephesus. The well-preserved ruins of this important coastal city provides a unique glimpse into life during Roman times.
Discover the philosophy of Rumi through a Sufi Music Concert and a Whirling Dervishes Performance in Istanbul.
For more travel recommendations and highlights, visit www.goturkey.com