The majestic Rhine River draws thousands of tourists to Europe each year. Spring and summer are the peak times for river cruises and tour groups.
If you are cruising the Rhine, Basel will likely be a stop at the start or end of your trip.
Basel, Switzerland's third largest city, ranks high among Europe's favorite river city destinations.
Basel's storybook Old Town, picturesque squares and beautiful river views are uniquely irresistible.
One visit is all it takes to fall under its spell.
The city's prime river location bordering Switzerland, France and Germany has elevated Basel into an important and international trade center and a cruise tourism hub.
Internationally, the city is well known as the founder and home of the celebrated June art show, Art Basel and as a world-class center for architectural design. Fondly called "Switzerland's Capital of Culture", Basel is thriving, inspiring the world with innovation and creativity through a constant infusion of artistic talent across all genres. 
It is said that Basel hosts more events than days in year, so visitors will always find plenty to see and do. Carnival and the Basel Tattoo Military Music Festival are among the top picks.
Basel is also home to pharmaceutical giants, Roche and Novartis. The Roche Tower, Switzerland's tallest building and one of Basel's top architectural attractions dominates the landscape.
Basel's 2000 years of history and culture will surely be difficult to squeeze into a few short days.
No worries. Enjoyment and enlightenment come easy when one adheres to a mission of relaxed discovery.
Lose your way on Basel's many self-guided walking tours, navigating the narrow alleyways and hidden squares of the Old Town and residential neighborhoods.
Breathe in the natural beauty and scenic views while strolling along the river banks. Enjoy a cold beer or coffee at a buvetten (an open air cafe).
Pop into one of Basel's 40 museums for a history or art lesson.
Treat yourself to a shopping spree at Manor, Basel's oldest department store. For luxury goods and a heavenly gourmet deli shop, a visit to nearby Globus is a must.
Fast Fact: Eating like a local is easy and inexpensive. Most department stores have a wonderful food court/cafeteria offering great meals at incredible prices. Beer and wine are also on the menu. For a budget breakfast, head to the nearest Migros location. This Swiss supermarket has a wonderful bakery featuring deliciously decadent pastries and breads. A coffee and a fresh croissant combo will only set you back a few dollars.
For the ultimate thrill, join the crowds in celebrating an annual summer tradition, the "floater" regatta on the river. Hundreds of die-hard locals and tourists alike pack up their personal items in a water tight sack/floating device and dive right in to beat the summer heat. One big river party. An incredible sight to see! The colorful sacks sell for $29 Euros each, just shy of $35 USD, and make a wonderful souvenir.
Basel will definitely not disappoint.
Whether cruising or traveling on your own, finding the right accommodation is critical to the experience.
Many cruisers opt for the hotel package offered by the company agent, usually in an airport city, as a pre/post cruise add-on. Unfortunately, the cruise contracted hotels are generally larger properties that can often lack character. And, the cost per night can be much higher than if you negotiated a rate directly.
Cruise Travel Tip:  Skip Zurich when joining your Rhine River Cruise. Best to go directly to nearby Basel. Travel to Basel from the Zurich airport train station is under 2 hours with regular departures daily. Tickets can be booked in advance online at a savings.
I always try to book a hotel that is centrally located, affordable and refreshingly different from the big box chains.
Basel offers an array of accommodations ranging from historic inns to modern hotel properties.
The Passage Hotel was a very special find and my base camp as I explored the city.
This 4-Star hotel property is unassuming from the exterior. At first glance, it looks like an office building. A closer look will reveal intricate architectural design elements like metal scroll lattice framing the window exteriors that set it apart from the norm.
Located on a main road just on the edge of the Old Town, The Passage is a creative hotel concept offering modern comfort with an artistic flair. The property's name celebrates its unique setting built over ancient fortification walls, connecting new and old Basel. A tram stop and an underground parking garage are a short walk from the front entry. Escape through the hotel's hidden back patio door to find a different world. Here you will travel along a quiet shaded side street to find steps leading down to the main shopping area and the Old City.
Guests are treated to an urban luxury experience with easy access to old world charm.
The Passage has a range of room types including suites and a limited number of loft apartments. The minimalist décor echos a strong Scandinavian design influence. Clean lines, open space and wonderful natural lighting create a special sanctuary. White walls feature whimsical line drawings created to evoke conversation and contemplation. Custom furniture and color accents add a touch of warmth. The tiled bathroom is spa-like with a fabulous oversize rain shower and lush L'Occitane toiletries.
The ambiance is bright and airy; simply impossible not to feel happy and content.
Rates are seasonal and based on availability. All courtyard view rooms on the upper levels are at a premium.
Deluxe Rooms are an excellent value offering best of both – views and space. Room size is roughly 270 square feet.
One can potentially snag a Deluxe Room for as little as $160 CHF (well under $170 USD). First floor standard patio rooms can start at as low as $120 CHF. The suites are larger and include a living area with a sleeper sofa, a separate master bedroom and great views.
The 3 lofts are absolutely dreamy but can be difficult to book. The lofts are reserved for extended stays of a week or more and are not part of online inventory.
However, you can email the property requesting availability and rates.
Worth the effort, especially if you can lock in Loft #2 -A spectacular two story residence.
Living room complete with sleeper sofa, kitchenette, master bedroom, oversize bath with shower and tub… and a huge balcony terrace (crazy big) with panoramic city views.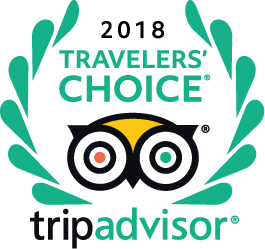 The Passage hits the sweet spot for discerning travelers delivering a winning blend of design, service, attitude and location.
For more information, room rates and special promotions, visit The Passage website
Email: sleep@thepassage.ch
Rates: Seasonal. Starting at $130 USD per night (Summer 2018)
Location: Steinengraben 51; 4051 Basel, Switzerland
Hotel Overview:
46 Guest Rooms: Patio, Luxe, Deluxe and Executive
6 Junior Suites/ 1 Exclusive Passage Suite
3 Loft Apartments
General Highlights & In-Room Amenities:
King Size Bed with Premium Linens
Nespresso® Coffee Machine
iPod Docking Station & Flat Screen LED TV
Digital Air-Conditioning
Triple Paned Insulated Glass Windows
Laundry Service
Concierge Services
Pet Friendly/Non-Smoking
Fitness Center with Sauna
Bar /Breakfast Lounge
Outdoor Patio
Complimentary Wifi & Newspaper
Free Pass – Access to Basel's Public Transport Network
No taxi needed. Less than 15 minutes travel time. Catch tram across from train station.Quick, direct and best of all "free" with hotel reservation confirmation. Quiet, safe and secluded, this hidden gem is free of city noise and pedestrian traffic.
Visit Basel Tourism online for more travel planning information.