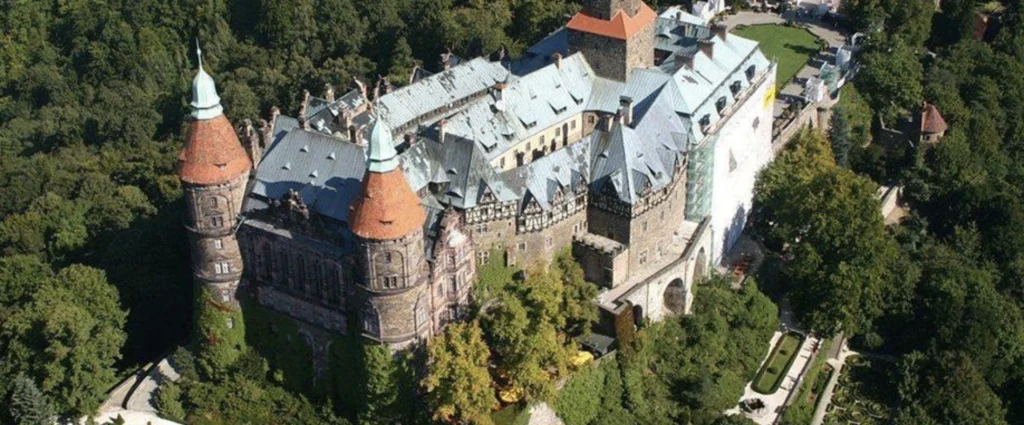 Two weeks previously, I had been cooking these very same dishes (all right…so maybe I just helped a bit) with a whole bunch of feisty "Village Housewives of Zakopane".
This was just one of the many fun culinary activities I (along with 6 other discerning, well-traveled foodies) enjoyed during our "Cooking your Way from Krakow to Zakopane" tour put on by Poland Culinary Vacations.
PCV is the brainchild of Polish born, Sarna Rose, who now lives in Bozeman, Montana, when she isn't busy leading groups on one of her many culinary tours throughout Poland. She knows all the celeb chefs, best markets, off-the-beaten-track sites and lucky for us, she's only too happy to share. Be it an old-fashioned Milk Bar (zero atmosphere, steamy cafeteria serving huge portions of soups and stews for small change), or recommending the best toppings for your Zapiekanka (popular 1 ½ ft. long toasted baguette sandwich with assorted toppings, melted cheese and ketchup), or getting one of Krakow's top chefs, such as Adam Chrzastowski, who mans the stoves at the Michelin recommended Ancora Restaurant, to stop by for a chat, Sarna can make it all happen. (When we asked Adam where to go for the best pierogi, he replied, "My mother's house!" Hmmm, maybe next time Sarna can add that to the list.)
This particular tour featured the best city and country cooking. For the first four nights we explored agritourism at its finest, in the gorgeous mountain area of Zakopane – Poland's leading mountain resort town. The always-popular town is filled with tourists, busily eating, shopping and then eating some more, along the action-packed main street, Krupowki.
We stayed a few blocks away from all the commotion, at the 4 star, Villa Marilor, a restored palace sprawled over a park-like setting. The crystal chandeliers, hot breakfasts served in the ornate dining room, an in- house spa/pool and large, old-fashioned bedrooms-many overlooking the park, made for a happy stay.
Over the next few days we enjoyed some lazy river rafting, explored the unique Zakopane wooden churches and homes, sampled our way through the markets (we became experts after tasting about 20 different versions of the local oscypek, a salty, smoked sheep's milk cheese that partners perfectly with beer.
The highlight of our stay was our cooking classes with the local village ladies, who could have been poster children for the Slow Food Movement. It was an incredible experience, eating food that was just minutes away from being freshly plucked, slaughtered, smoked, and harvested. Through Sarna's interpreting we found out that these women had grown most of the vegetables, churned the butter, canned the pickles, beets and jams, rendered the (totally indispensible) pork fat, baked the breads and pastries and even brewed a delectable rose-hip wine.
It was a bit difficult getting the recipes down since they are definitely a "pinch of this and a handful of that" type cooks. But we could figure most of it out as they prepared a variety of traditional Polish recipes (pierogie, potato pancakes, meat cutlets, dumplings, soups, the most addictive wafer cookies, etc.) stopping only for a quick giggle as they looked at my misshapen attempts.
After preparing our 12 course meal, they left the room for some quick-change artistry and reappeared in traditional costumes and graciously entertained us by singing Polish folk songs. (Some of them were in a professional choral group.)
All too soon it was time to leave for the two hour drive to the bustling city of Krakow, centered around Europe's largest medieval market square. Before we reached town, we stopped on the outskirts for a final professional cooking class at the state-of-the-art, Culinary Institute of Cracow, where we cooked alongside English-speaking chefs who, when not teaching, are busy cooking in some of Poland's finest restaurants. We left with a packet of recipes, also in English, which I am preparing right this moment.
For more information on this tour and other Poland Culinary Vacations please go to the website.