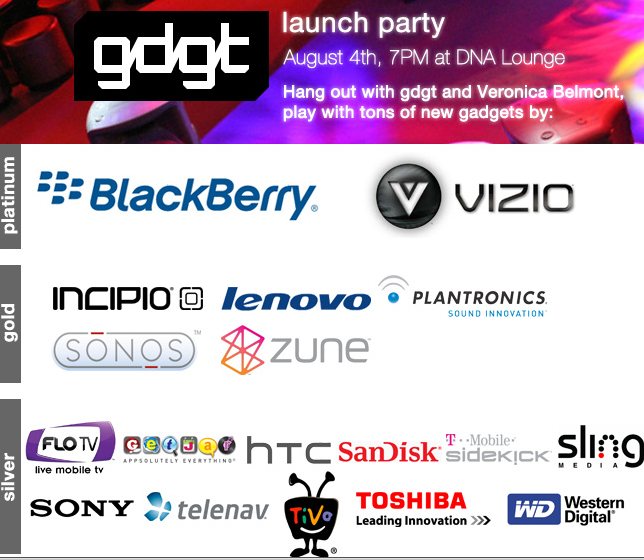 If only the bumbling Inspector Gadget was still around. I'm sure he would find all the gizmos and gadgets on display at the gdgt.com West Coach launch party on Tuesday, August 4th from 7-10pm at DNA Lounge most impressive.
But you don't have to be an International (wo)man of mystery to appreciate all the product demos of new gear from RIM, Vizio, Sonos, Zune, Sony, SanDisk, Sling Media, FLO TV, TiVo, Toshiba, Windows Mobile and more.
Nerdy boys… a FREE event …cocktails… Where do I RSVP?! Also, this event is all ages and first attendees will walk away with some great swag—but everyone who comes is eligible to win some gear!
But actually I have been researching several tech products to take with me as I cover the 500 mile El Camino de Santiago trail in Northern Spain this September. I will be writing and tweeting from the trail daily, and will be posting digital videos & pictures along my 5 week journey. Can't wait to find out what other tech gear is out there! (cameras, smartphones—I'm looking at you!)
Tango Diva and I hope to see to see you there!