Be transported into the intriguing world of Hollywood when you visit Phoenix, Arizona in the upcoming summer months. The Arizona Biltmore Hotel is hosting a summer long, thre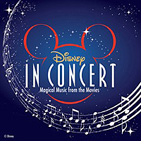 e act Hollywood & Wine Festival that is full of non-stop activities. Act 1 is coming to a close at the end of June, but act 2, Hollywood blockbuster month, kicks off on July 4th with Disney In Concert. During this event, clips of
Disney movies will be shown, accompanied by the Phoenix Symphony musicians and vocalists performing pieces from popular Disney films, including Pocahontas, Beauty & the Beast and the Little Mermaid. Family Fun! Special attention has been placed on the visual effects projected on led screen rental gear this year. Tickets cost $35 and the concert is starting at 7:00 p.m., followed by a fireworks finale show.
But that's not all! The Hollywood Blockbuster Month continues throughout July, showcasing movie screenings, presentations by Hollywood professionals about their movie-making techniques, and several tastings of featured celebrity wines.
The festival's third act picks up in August with Hollywood Rising Stars month.
Arizona Biltmore rooms are available starting at $99 per night. The resort also offers an all inclusive package which includes a classic room, meals, self parking, and much more, starting at $179 per night. Make your reservations online or by calling 800-950-0086, and mention code P6 to sign up for the package.
Experience the glitz and glamour of Hollywood! To purchase event tickets and to view a full schedule of the festival, visit the events web site.