Gather your best gals for one of these refreshing getaways (or meet new friends!). We found an exciting and therapeutic trip for everyone. Whether you're an artsy diva or a rough-and-tumble cowgirl, girlfriend getaways are the perfect vacation to try something new and strengthen bonds. Which getaway style are you?
(Click your trip for further details and pricing!)
You love…CREATIVITY:
1)  Art & Coastal Travel Getaway
Positano, Italy; Sept.2 – 7, 2010
Estancia Los Potreros, Argentina; Nov. 8 -13, 2010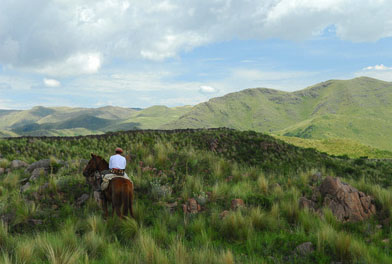 You love…WHIPPING UP YOUR FAMOUS BOLOGNESE (OR NEED A "FAMOUS BOLOGNESE" RECIPE):
Umbria, Italy; Oct. 9 – 16, 2010
You love…LUXURY AND THE FINER THINGS:
Provence, France; October 9, 2010 – October 16, 2010
OR November 20, 2010 – November 27, 2010
You love…ADVENTURE:
India; Oct. 29 – Nov. 8, 2010
Rancho Cortez, Texas; Year-long
Colorado River & Utah; Summer-long
You love…WATCHING THE SUNSET AMONG PALM TREES:
1) Pura Vida Surf and Yoga Getaway
Costa Rica; Year-long
Check out last year's Surf Getaway winner, Wendy, and her review here.
Mexico; Upcoming 7 Day/ 6 Night Safaris: November 4-10, November 11-17, December 2-8, December 9-15
You love…STEPPING INTO THE PAST:
Williamsburg Colonial Town; Year-long