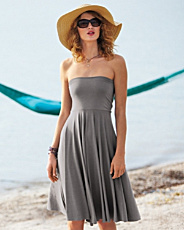 Wednesday, July 14th, 2010
I'm a multi-tasker. Aren't you? Dodge a bullet, spin plates on sticks, keep an eye on the ball, hop up and down on one leg and smile all the while. It's expected of us these days, and we've dutifully risen to the occasion. We must to survive in our fast-paced, changing environment… and as women,
Tuesday, November 18th, 2008
Now, quite honestly, I usually don't care too much what my luggage looks like. If it's sturdy, durable and in good condition the color or design doesn't really matter to me. However, seeing these roller suitcases from...