Tuesday, February 2nd, 2010
All eyes of the extreme sports world will be on the British Virgin Islands in anticipation of the inaugural BVI Kite Jam, taking place March 1-5, 2010. Five days of inter-island events including flat water freestyle, waves, sliders and racing, plus A-list parties on some of the destination's top locales will serve to highlight the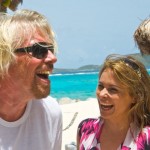 Friday, July 17th, 2009
In life, there are some moments that you will never forget. Like, buying your first car and seeing your favorite band in concert. Well, I had a day that I will never forget. Yesterday, I spent the...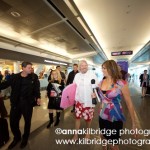 Tuesday, May 5th, 2009
If you could meet just one person in the world, who would it be? Well, for me it was Sir Richard Branson – yes, the hot, uber-successful entrepreneur with a melodic English accent. I got to meet...