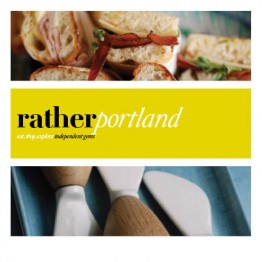 Thursday, November 17th, 2011
One of my favorite guidebooks, eat.shop guides, now has an exciting new name and look. Introducing rather books, a guide to those "one-of-a-kind, worth going out of your way to visit, independently owned businesses." They're small enough to fit into your handbag and full of restaurants and shops that you could spend all afternoon in.
Wednesday, June 23rd, 2010
Dive into a female-friendly tour through the beautiful country of Italy. In her new book 100 Places in Italy Every Woman Should Go, travel writer Susan Van Allen expertly guides travelers through the creation of their perfect...