Nothing is more frustrating than writers block, so we're offering up a little encouragement. For all you writing divas out there, we found a new workshop where participants can explore Italy while sharpening their writing skills in villages where great America writers found inspiration.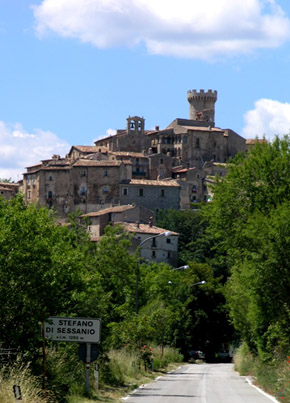 Taking place from May 27 until June 2, 2012, The Heart of Memoir Writing Workshop is a one of a kind escape that helps explorers combines a passion for travel with a talent for writing. Participants are given the opportunity to experience the historical, medieval hilltop of Santa Stefano di Sessanio in the Abruzzo region of Italy, where life moves a little slower. Wander through the local olive orchards, eat fresh pecorino cheese or walk along the cobble stone lanes and windy staircases.
Each day kicks off with morning writing sessions focusing on the creative nonfiction, writing excursuses and sharing of participants work. A reading list is provided and the workshop focuses on writing involving memoirs, travel and food. Participants are encouraged to bring a laptop, though it is not required, but are urged to bring some form of writing materials.
The free afternoons provide ample time to read, rest and write, but just in case you are up for some adventure, there are many optional excursions, such as hiking to local castle ruins or seeing the art of artisanal cheese or pasta production by local chefs.
Travelers get the pleasure of enjoying six nights in a private room at the Sextantio Albergo Diffuso, an award-winning hotel in the area, and breakfast and dinner are included in the price of $2950.
This cost includes van transport from Rome and back, five days os workshop instruction and materials, six nights stay in the hotel, breakfast and dinner meals, and afternoon activities and trips. Not included is the airfare to and from Rome and lunch meals. A deposit of $500 is due by March 10, 2012, and the remainder of the fee is due on April 14.
This program only excepts up to eight participants and is sure to fill up fast! Visit the website for more information and to get your name on the list!
Whether you are an expert writer or simply someone with a story to tell, this program gives travelers a chance to experience the gorgeous italian countryside while learning to put thoughts into words.