Monday, April 2nd, 2012
Are You A Digital Native? Everyone knows that if you can't fix your computer, ask a twelve year old. These kids who were born and raised on YouTube and instant messaging are pushing aside the baby boomer grasp on the media. It hit me whack upside the head the night I showed up at the
Friday, September 30th, 2011
KOREAN STONEWARE DESIGN: WHAT'S OLD IS NEW AGAIN During a press conference this week to unveil the Museum's spiffy new logo I slipped away to enjoy a self guided tour of the latest exhibition, "Poetry in Clay"....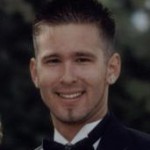 Thursday, May 28th, 2009
This isn't a post about a travel deal. Or a shopping sale. But this is a global issue and this is my blog. So please allow me to use this blog as my public soapbox and listen...