After five years living in Paris, Elena Bridgers caught the fashion bug.  Big Time. A job offer brought her and her new French husband to Silicon Valley. Now she's surrounded by data scientists and coders who are not known for their personal style unless you count Dockers and polo shirts.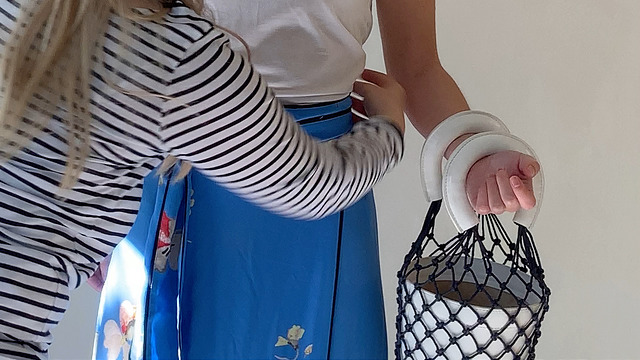 Elena found her fellow luxury clothing fans on Instagram. After a year of making new friends and finally having somewhere to trot out the latest gold Gucci shoes, she decided to put her MBA to use and start a niche fashion rental site. Ta da …. Front Row Fashion.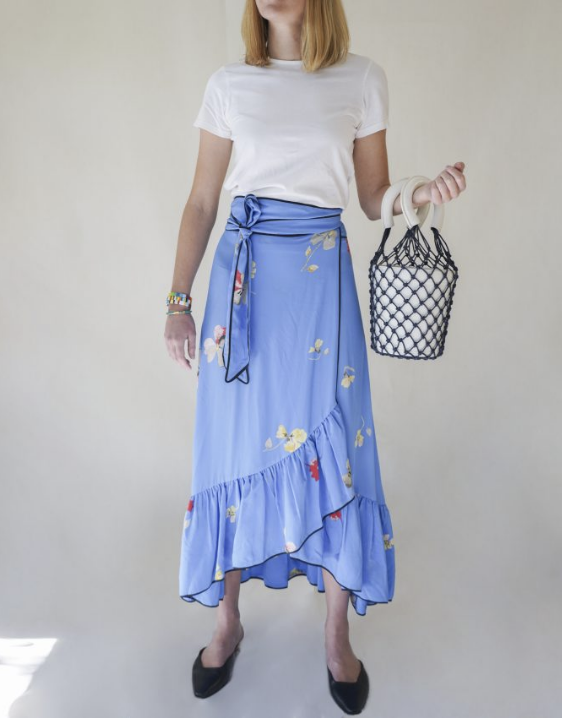 In the photo above, Elena is modeling a Ganni silk wrap skirt and Staud bucket bag.
Designer wear doesn't come cheap. She started with her own wardrobe and branched out buying from other sources to create a collection most people couldn't afford, or don't have the time or willpower to shop. Let's say you really want that $2,000 Fendi bag for a fancy gala…… but it's trop cher, (too expensive), right?
Front Row Fashion has you covered with three plans to choose from. Simply decide how many items of clothing and accessories you want each month. Shipping and dry cleaning are free. Go forth and dress to impress.
Check it out: FrontRowFashion.club