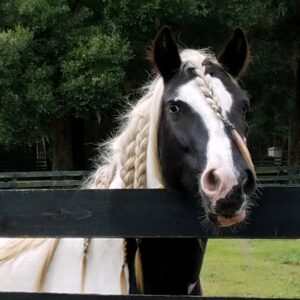 Nestled in the heart of Florida's Horse Country, one finds a legacy of love.
The story dates back thousands of years, across cultures and continents.
But in the telling, the historical tale leads us back to the bond between man and horse.
In mythology, the horse is ever present as a symbol of power. The Celts believed the horse to be a harbinger of good fortune.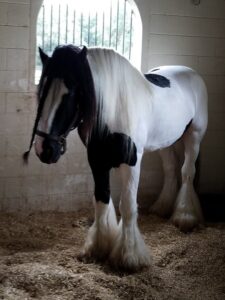 This spirited maned creature inspires and captivates us with its beauty and grace.
At Gypsy Gold Farm in Ocala, Florida, Dennis Thompson introduces visitors to a rare breed, the Gypsy Vanner Horse.
Dean and Cindy Thompson's fateful first sighting of a horse in the English countryside, a lasting friendship and camaraderie with the Gypsies and a passion to share the breed with the world, would change the course of equine history.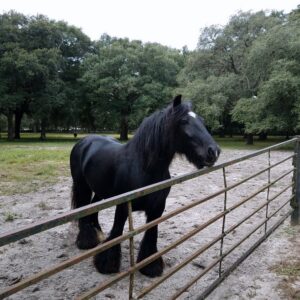 The breed's name was chosen to honor the Gypsy nomadic lifestyle. Vanner is an Old English word meaning "a horse suitable to pull a Caravan".
A perfect caravan horse is strong, intelligent, docile, athletic and colorful with excellent endurance.
In 1996, the Thompson's established the Gypsy Vanner Horse Society.
The GVHS is the world's first registry to recognize a breed of horse developed by the Gypsies of Great Britain/Ireland  and the only such registry founded on an in depth study of British/Irish Gypsies and their horses.
The Society has expanded to 13 countries with over 6,000 thousand registered horses.
An engaging two hour farm tour offers petting and photo opportunities. Visitors get an abbreviated tutorial on breeding, pedigree, and the differences between hot, cold and warm bloods. One learns that the Gypsy Vanner Horse showcases primitive genetic traits achieved through selective breeding. The Shire, Clydesdale, Dales Pony and Friesian are all part of the breed's makeup.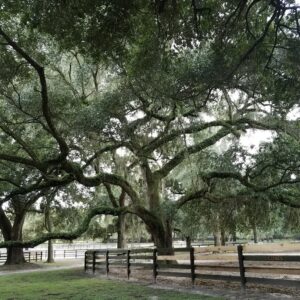 Gypsy Gold Horse Farm remains a homestead and sanctuary for the Gypsy Vanner.
Horses graze under grand oaks. A burial site marks the graves of past champions. And, along the winding paths guests are welcomed by Gypsy Gold's resident mules, donkeys, chickens, goats, white doves and parrots. A magnificent menagerie!
The Thompson's labor of love now reaches beyond boundaries with the creation of the Cushti Bok Foundation (named for the first Gypsy Vanner Stallion). The mission is to bring honor and recognition to the Gypsies and the horses that they love. The hope is that the Gypsy Vanner Horse, a treasured reminder of the often misunderstood Gypsy community, will teach us to live with compassion, acceptance and empathy.
Gypsy Gold remains a celebration of the Gypsy Spirit.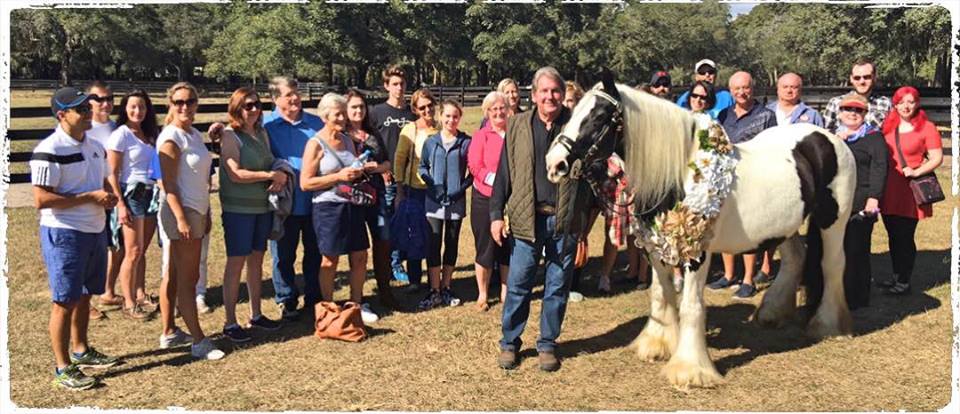 Location:  12501 SW 8th Ave ; Ocala, FL 34473
I-75, Exit 341
Toll Free: 866-GYPSYVANNER
For more information and tour schedule, visit the Gypsy Gold website
Or Email: ggvannerhorse@gmail.com