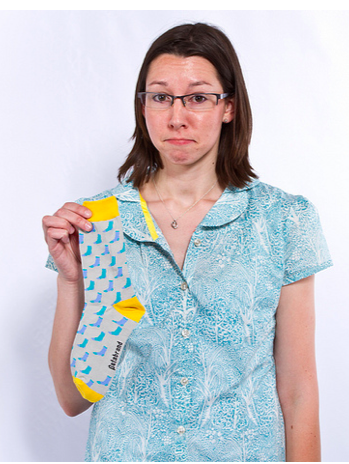 ALIENS MADE OFF WITH YOUR ONE SOCK AGAIN?
Does your drier refuse to reveal the location of all abducted foot cozies?
San Francisco company Betabrand has your feet covered. Inventors of the horizontal striped Cordaround corduroy pant, Betabrand has furthered it's mission of fashion world dominance with their innovative protection policy.
SOCK EXCHANGE RATES HAVE NEVER BEEN BETTER
I'm pretty sure Betabrand is the first to insure socks, so this is mighty newsworthy. Buy a pair, go on Facebook to register them and you are guaranteed up to two single socks per pair for one full year.
Sheer to opaque brilliance.
Join the movement to stop sock loss in it's tracks.

Betabrand Office
3435 Cesar Chavez #224A
San Francisco, CA 94110