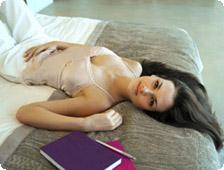 Monday, March 1st, 2010
by Jenna d'Anna What has evolved into a vast and complex medical system was originally an instinctual, intuitive form of self-care and self-healing. The practice of Chinese medicine dates as far back as five thousand years. Recognizing that humans were inherently linked with the cycles and rhythms of nature, early practitioners aimed to harmonize their
Sunday, November 30th, 2008
by Jenna D'Anna (staka' shun) /n. / a neologism used by modern day Mrs. Mortimers and real-life Homer Simpsons who choose not to travel and prefer to unravel the mysteries of the world from the comfort of...
Wednesday, October 31st, 2007
Alice Hiatt is an extraordinary woman. One of the top three finalists of this year's Diva Visionary contest, she is a humanitarian, mountain adventurer, educator and healer. This Visionary is all heart, and soul. Raised in southern...